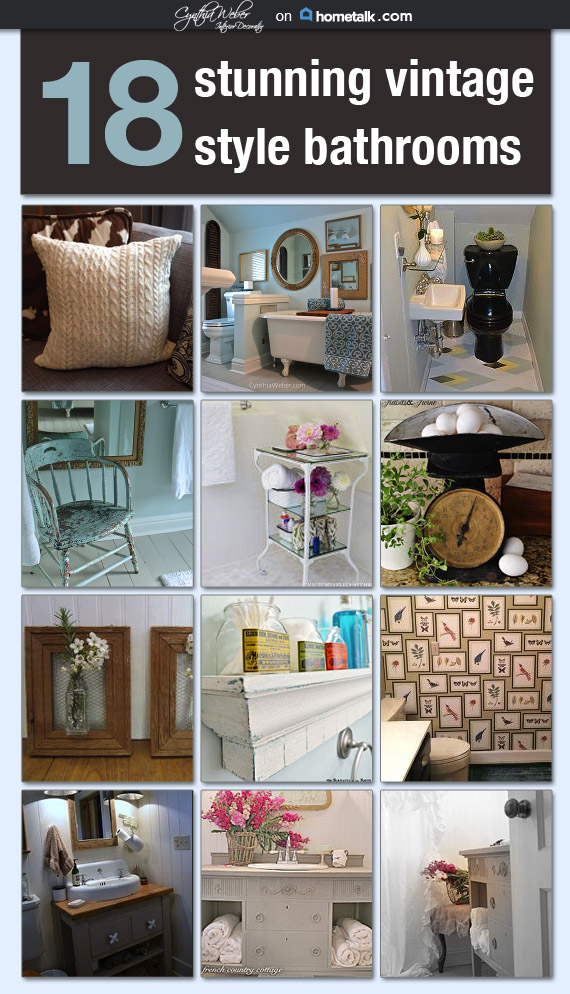 Many of you know that we are in the middle of a very big design project right now.
The redesign of the historic Little Inn of Bayfield.
It has been taking up most of my time and I have not been posting as often… sorry about that and thank you for all the support and understanding… you are wonderful!!
I have been posting sneak peeks and updates on Instagram and FB and will continue to do so over the next weeks.
That said…
I am happy to have had some time this weekend to write a post on Creating Vintage Style…
Rooms with vintage elements are charming and cheerful, they are fun spaces to spend time in.
The great people over at Hometalk saw the vintage inspired bathroom project we did for Jess & Brad and well…
They loved it!
How nice is that!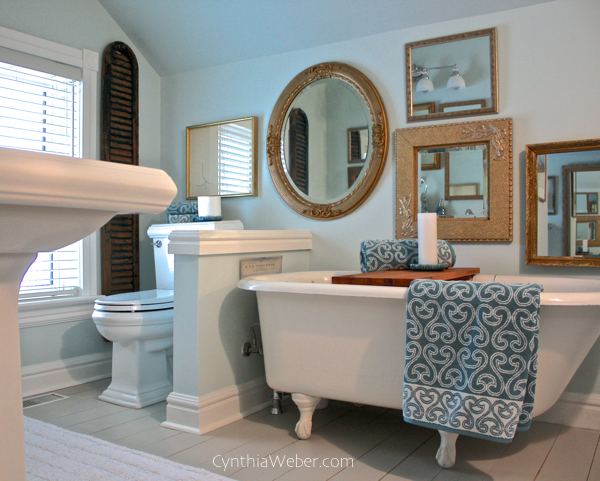 They asked me to curate a board filled with ideas and tips for creating a bathroom with vintage style and you know I was happy to oblige!
One of the ways I like to add a vintage feeling to any bathroom is with the wonderful line of fixtures from Kohler called Memoirs.
The pieces have a beautiful squared line accented by a lovely curved profile that has a traditional millwork feeling.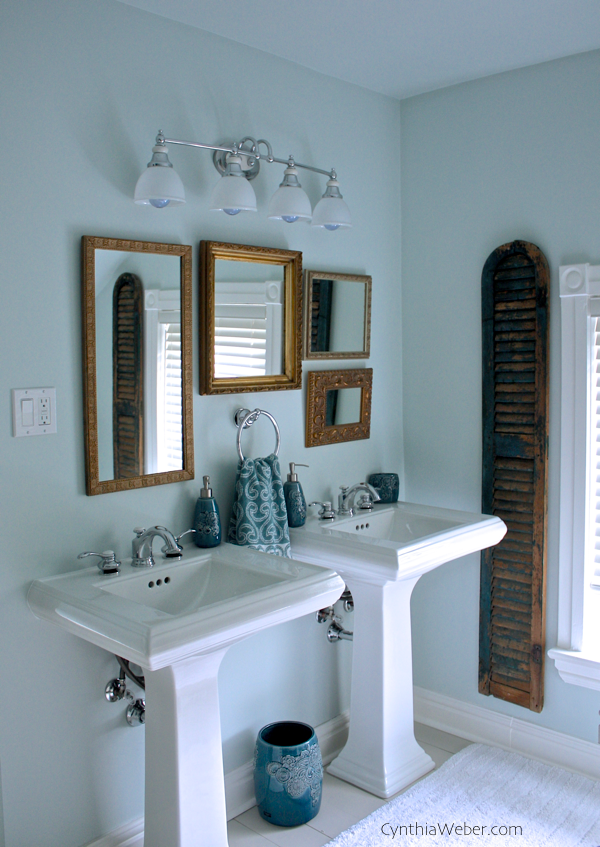 Another trick I used in this bathroom to create vintage style was the addition of a pair of chippy faded shutters.
I just love them!
The faucets also are by Kohler. This line is called Fairfax and it works very well in this space married up with the existing tub faucet.
The board I created for Hometalk features some great vintage inspired ideas.
One of my favourites is a salvaged medical table painted glossy white.
The project is by Victoria Elizabeth Barnes… she has a wonderful blog by the way… if you haven't been introduced to her you should pop over and check her out.
She is funny, creative and self deprecating… basically she is the kind of gal I would love to have a bottle of wine with and just listen to her tell stories.
Enough about Victoria… although I am just realizing she even has a vintage inspired name… Well, of course she does!
How about a list of tips & Tricks for creating Vintage Style…
A very "Pinable" list I hope! 😉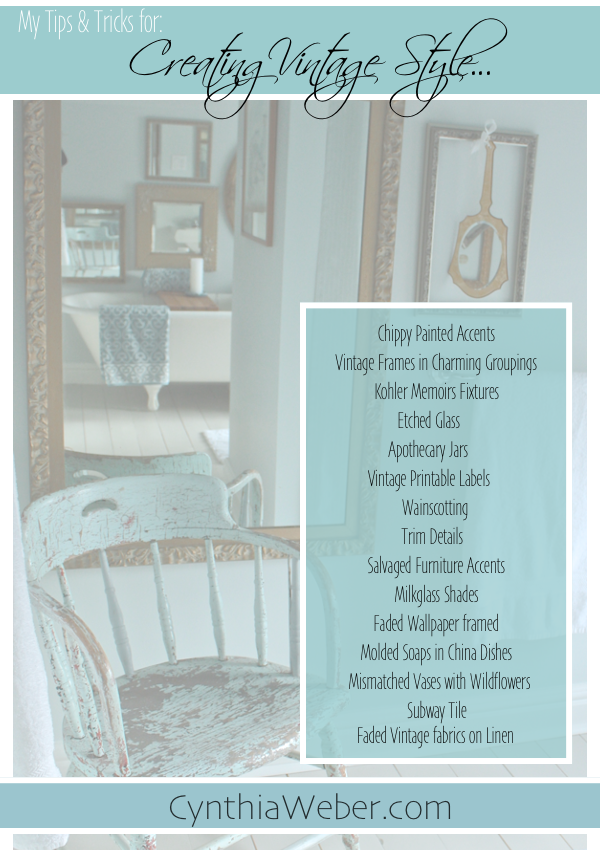 I promised Kent I would relax a bit today…
So, I think on that note I will…
Go cuddle on the couch with him.
Have a wonderful week and if you have a minute or two pop over to Hometalk and check out that board… I promise you will get lots of wonderful ideas to add vintage charm & style to your home!!