Yesterday was a big day…
A REALLY BIG DAY…
Jess & Brad came home!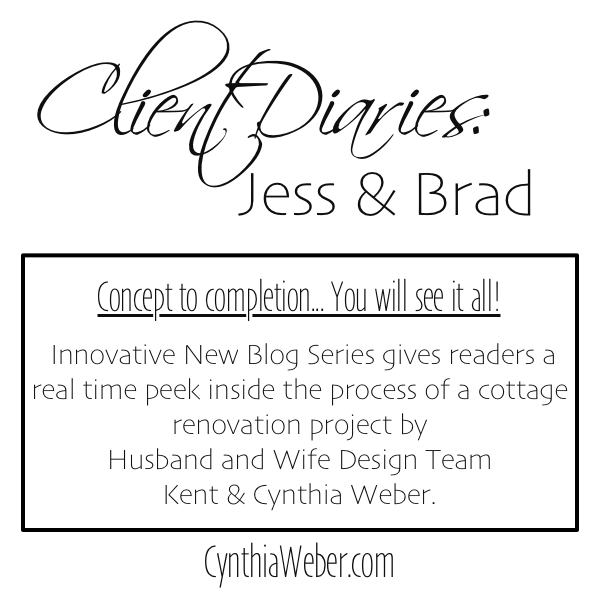 If you have been following along then you know we have shared quite a few projects from this reno on the blog.
They have all been fun… Some of my favourites have been the Union Jack master bedroom, cozy office nook and the floor compass.
I wanted to wait to show two of the spaces so they could see them in person first…
After all, everyone should get to have the "Big Reveal" don't you think!
So I sat at home and waited… waited for the phone to ring… waited to find out what they thought…
well… mid way into Irving Belins' White Christmas… the phone rang…
They LOVE IT!!!
Decorator Happy dance!
Now I can show you…
Do you remember what their bathroom looked like before?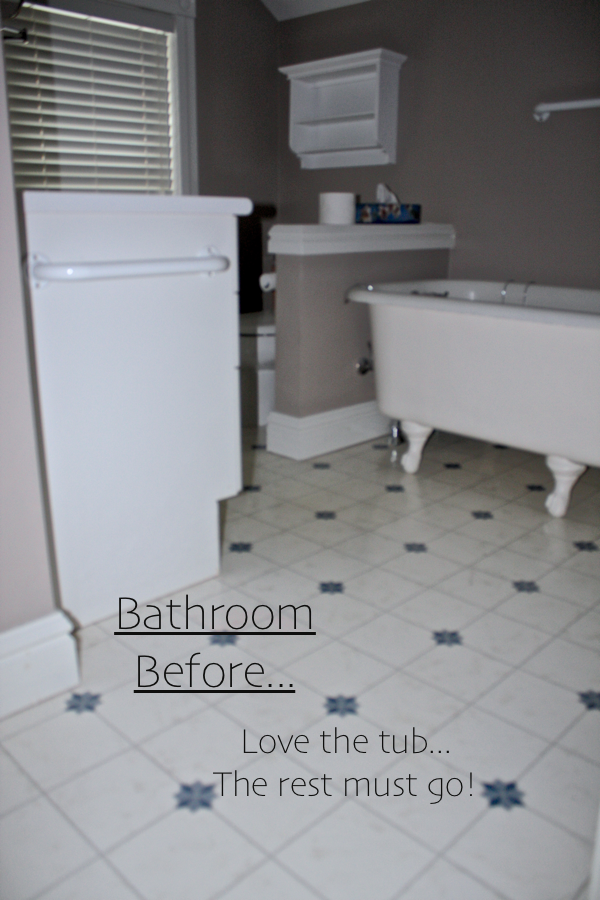 That beautiful vintage claw foot tub became the inspiration for the reno…
I wanted to create a space just for Jess to relax and have a soak…
She told me that she loves vintage gilt mirrors…
I showed her a few photos of gallery walls using mirrors and she said…
Go for it!
Well, you know I did!
Here is what Jess saw for the first time when she walked in last night…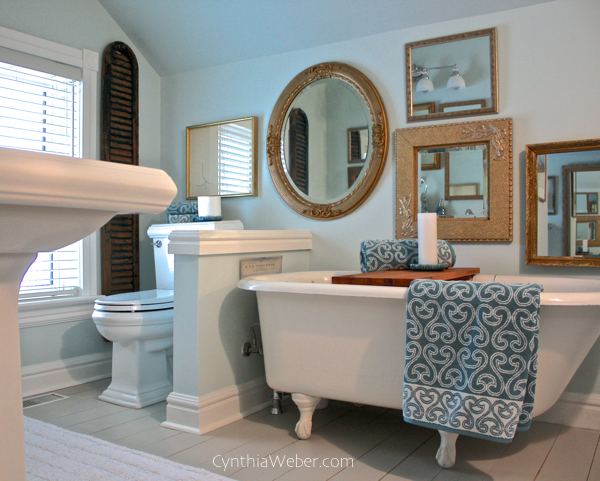 Every angle in this space reflects light and gilt from all the mirrors in the room…
The faucet on the tub was chrome so I stayed with chrome for the new faucets and fixtures.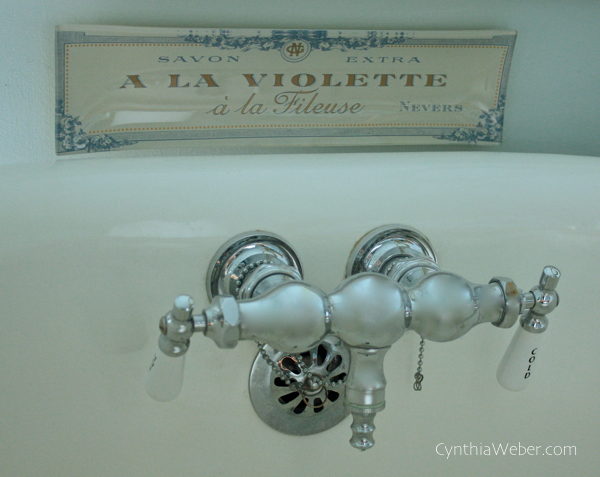 The porcelain accents also connect the old and new elements…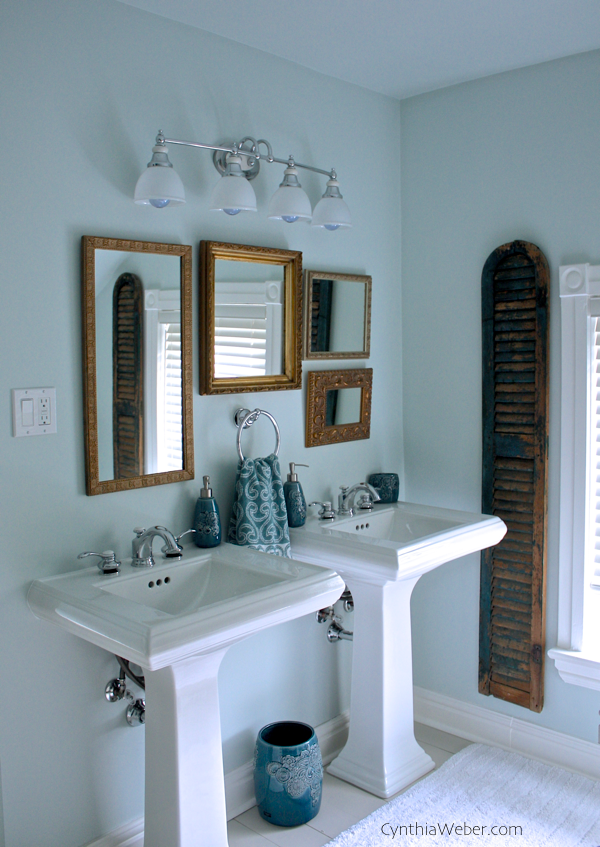 A pair of salvaged hoop top shutters dressed in faded teal paint seemed a perfect addition…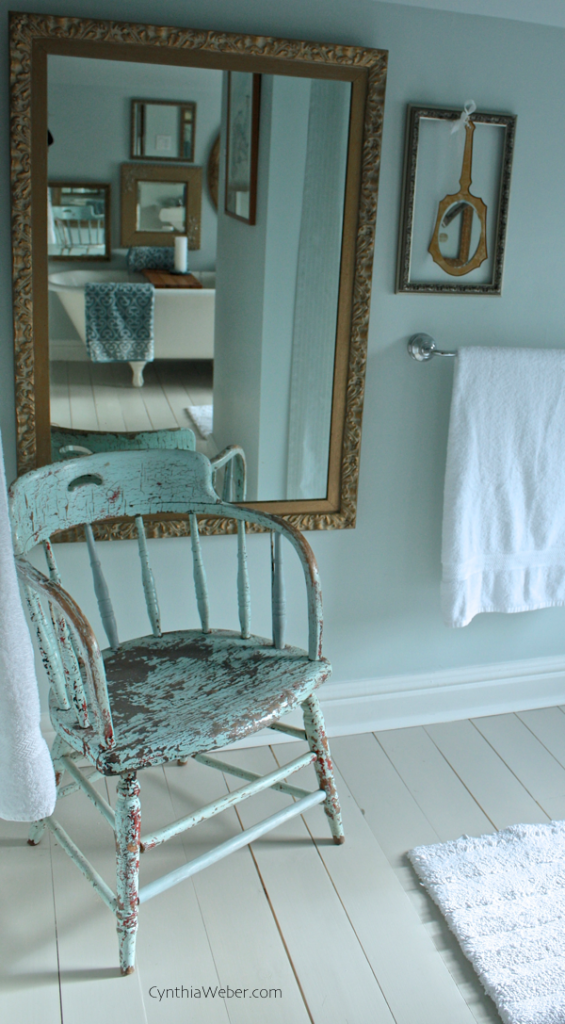 Behind the sinks is a built in shower area.
More mirrors are mixed with chrome towel bars, a hanging vintage vanity mirror and a beautiful chippy chair…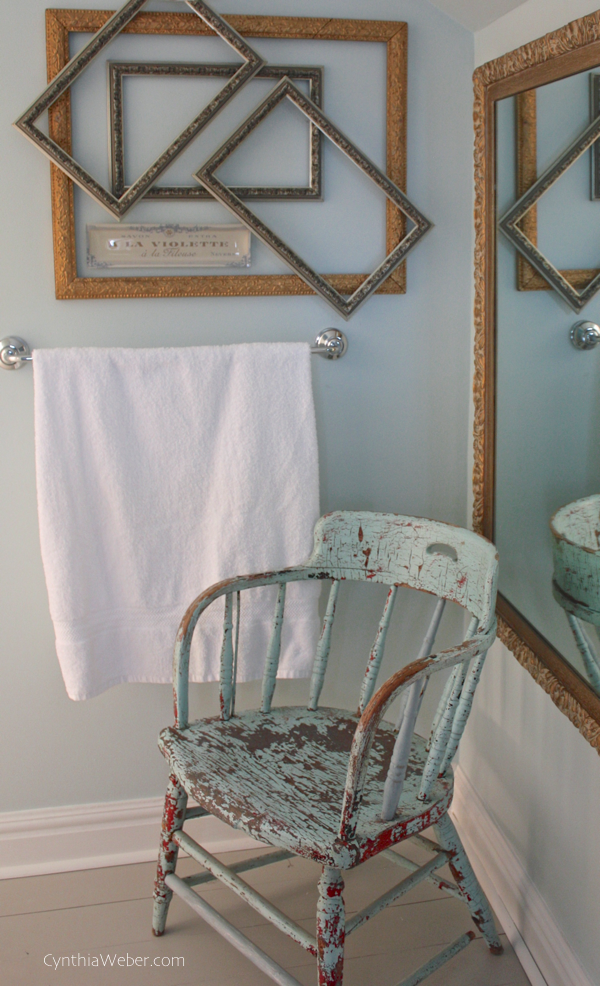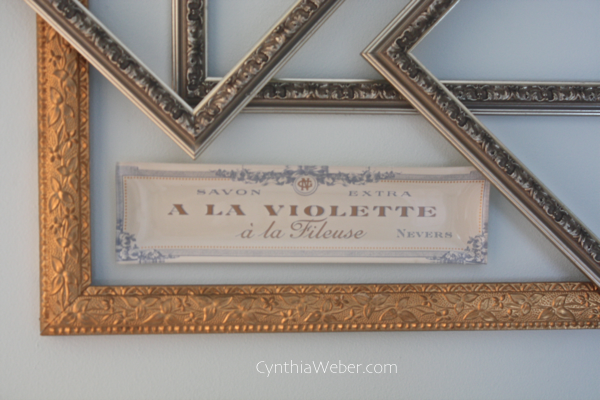 Jess had two of these pretty reproduction french vanity trays…
I placed one in this vignette and the other above the faucet of the tub…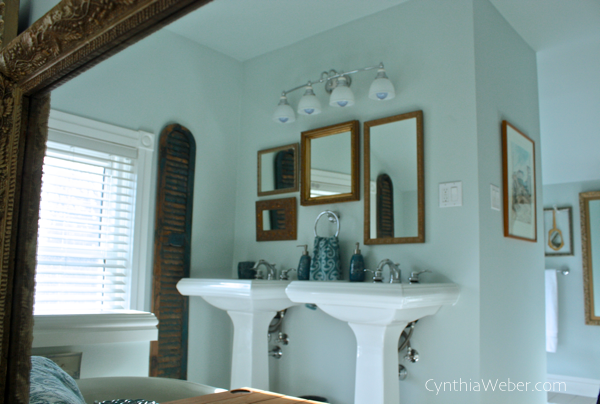 Everywhere you look mirrors are reflected in mirrors…
It has a magical feeling.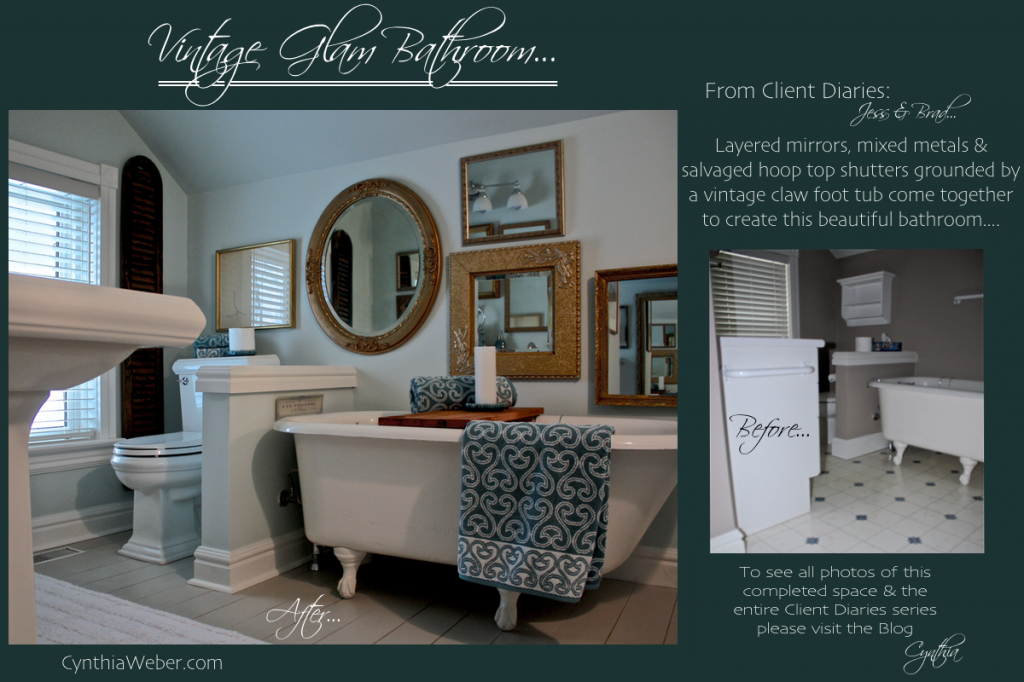 What do you think?
Can you picture yourself rexaling for a soak in this vintage glam bathroom…
I know I can!
The Kitchen reveal will be coming soon…
I promise!
Holiday decorating is in full swing here at Hoop Top House, we are planning a weekend of baking, decorating and some serious eating!
A combo platter of my favourite activities!!!
Wishing you a fantastic weekend!
I am sharing this project over at: That DIY Party, Inspiration Monday Party, Give Me The Goods,