I have come to a conclusion…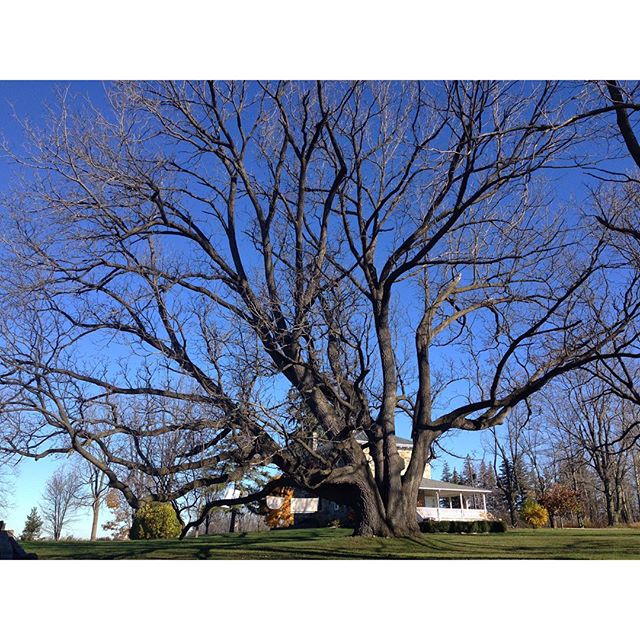 Instagram is my cozy nest…
My place where no matter how crazy busy I am with design work or projects here at BannockBurn 1878 I can post a pic and interact with people.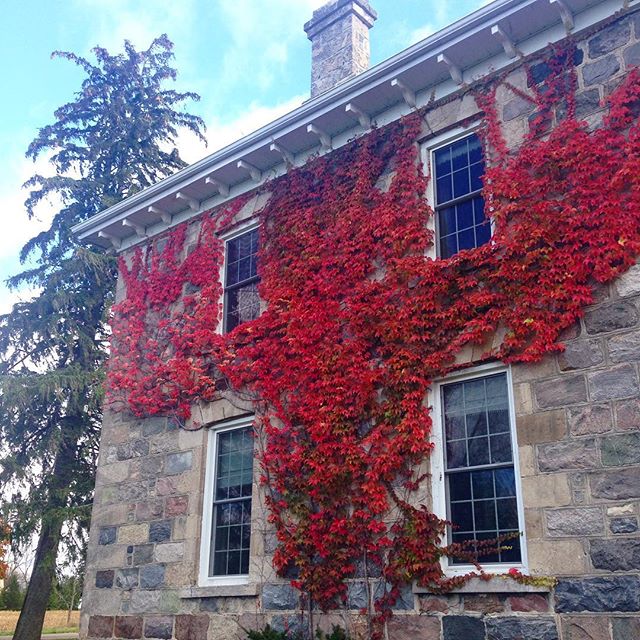 I have decided to embrace this comfy cozy happy place and start a new series on the blog called…
Cynthia's Instagram Musings…
Hopefully every week I will share a round up of my favourite Instagram pics and the stories behind them.
A coles notes version if you will of what I have been up to.
Soooo let's begin!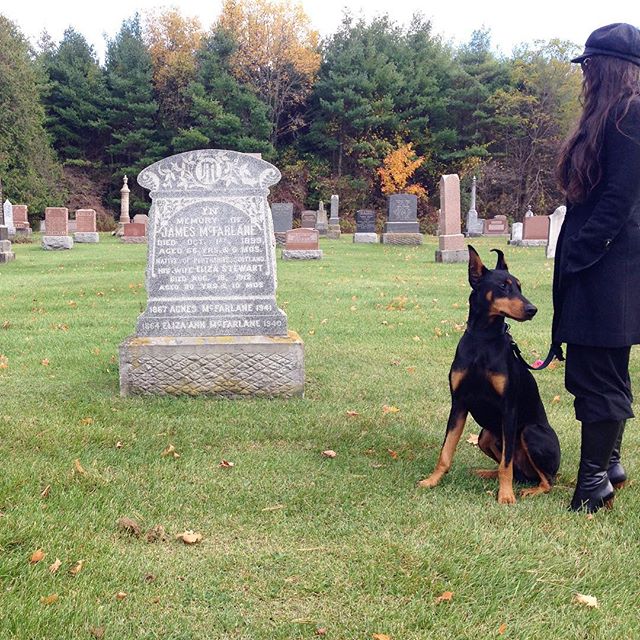 This week was another busy one.
The weather has been beautiful!
We took a drive to the cemetery where James McFarlane ( the original owner of BannockBurn 1878 ) is buried. If you read the blog you may have seen the post where we went to visit him right after we bought the house. Here is the link if you missed it!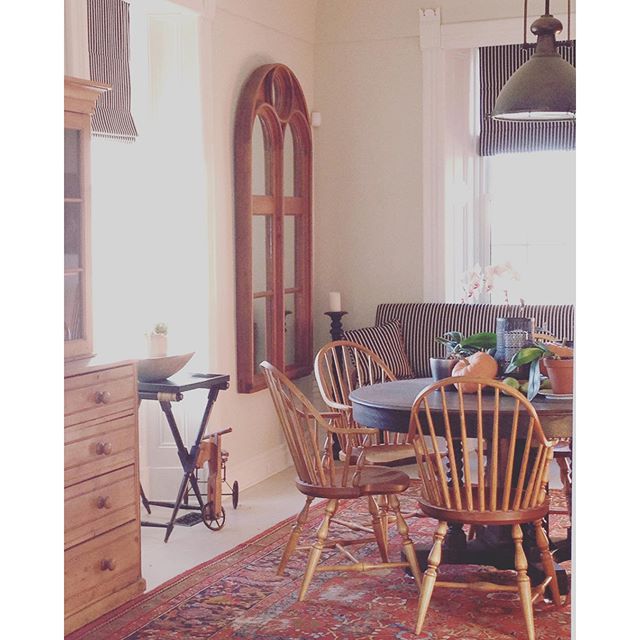 Moving some furniture around in preparation for the winter meant finding a new home for the bench we had on the porch for the summer.
It works beautifully here in the dining room and I know it will come in handy for upcoming family dinners!
It has also become a new favourite spot to sit and watch the sunset!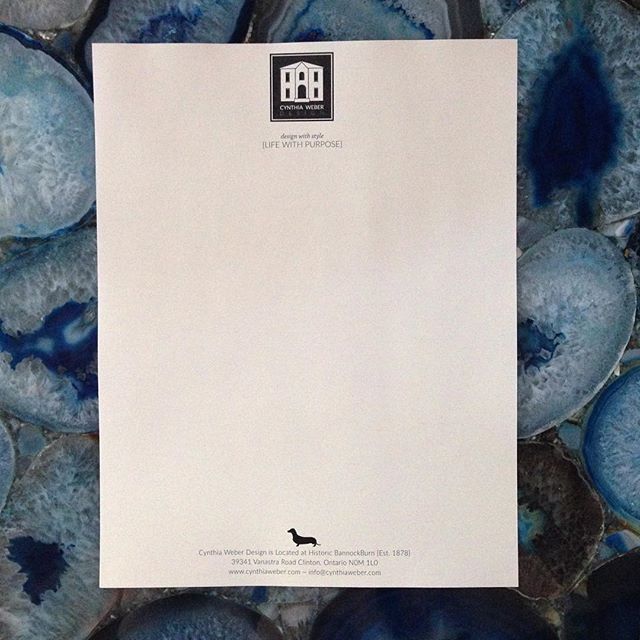 The new letterhead arrived featuring the silhouette of Emmitt.
He seems to approve!
Ty is jealous 🙁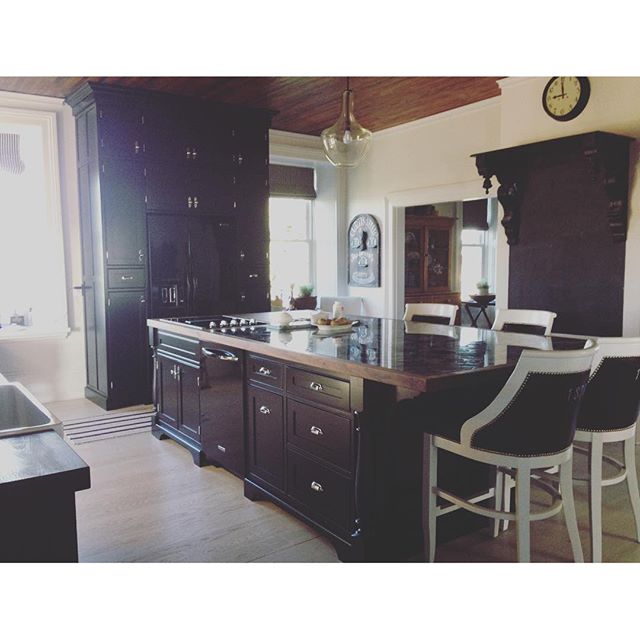 Believe it or not I am still waiting on those under cabinet lights. I really can't wait to have better photos taken of the new kitchen. My iPhone just isn't cutting it! I also found time to finish painting 1878 on the backs of the other three barstools. A huge thank you to Yankee Stencil Company for sending me another set of small numbers. I somehow lost them during the reno and only had one done!
Disclaimer: I have done a few projects with their stencils and am always pleased with the results. I had purchased the stencils  and did not receive compensation from the company but they were kind enough to send the second set at no charge so I could finish the project.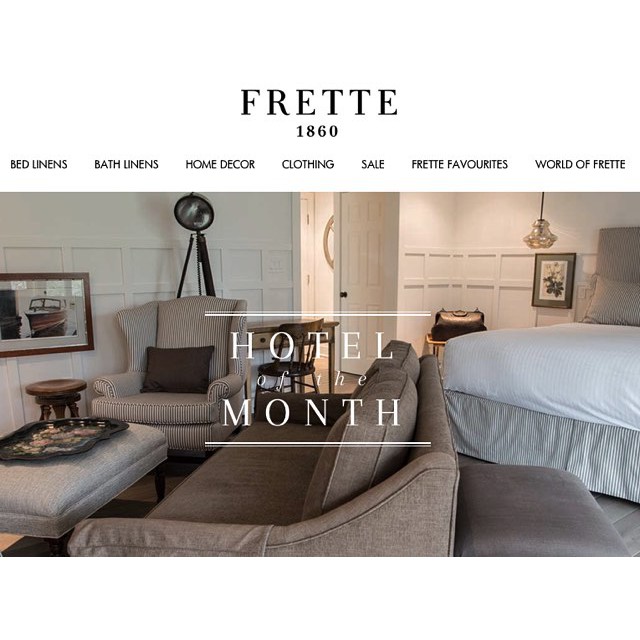 In Design News…
Frette is featuring the historic Inn I redesigned in their Hotel of the Month series… How fun is that!
To read the feature follow this link.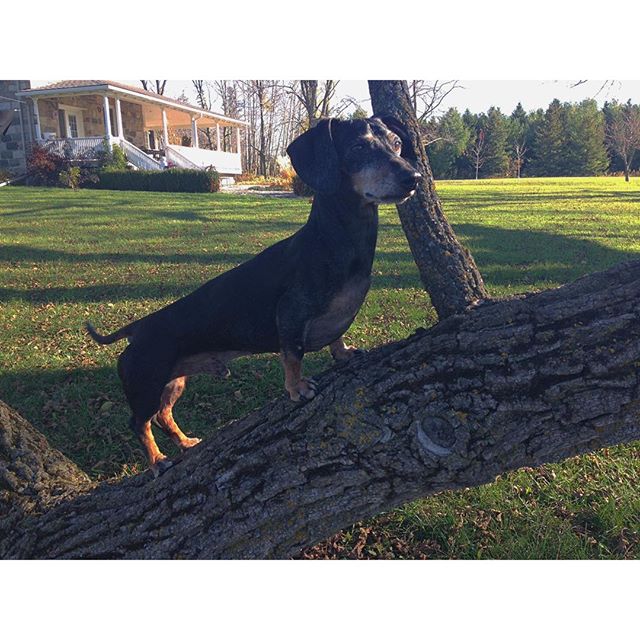 Emmitt is enjoying this amazing Fall weather … and he hopes you are too!
I think I will leave it at that for this week…
Have a wonderful day and follow along on IG if you aren't already!