Fall, Fall, Fall…
I love this time of year…
and all the wonderful things that come with it…
Like Fall Home Tours!!
I am very excited to be gearing up to be part of a fantastic one!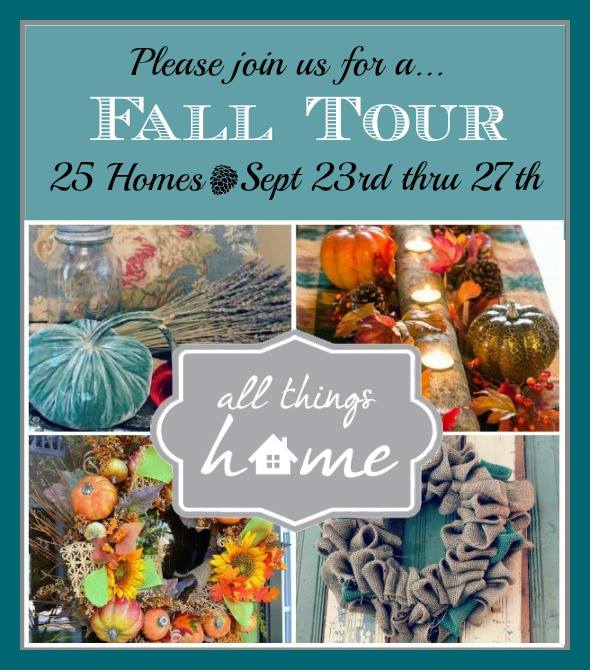 25 Bloggers are decorating their homes for Fall and letting us in for a peek to be inspired by their styling swagger!
Hoop Top House is in a HUGE TIFF right now… covered in a myriad of fall decor delectables…
Here is a little peek at what I have in store…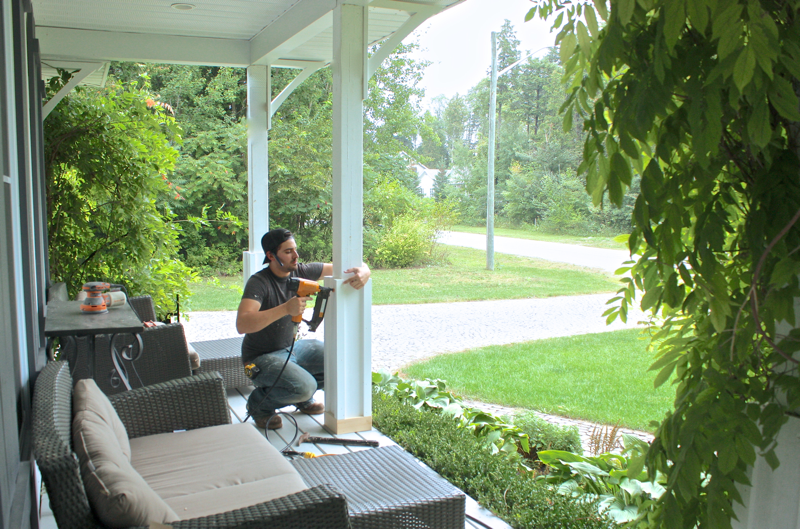 I really wanted to showcase the front porch decorated for Fall…
I have always loved this porch but regretted that we didn't do a bit more to dress up the posts when we built the house…
Enter our handsome son Spencer…
I bribed him with food and drink and perhaps some laundry services if he would come home for the weekend and work on them a bit!
He is doing an excellent job…
Now I can get to work with the decorating…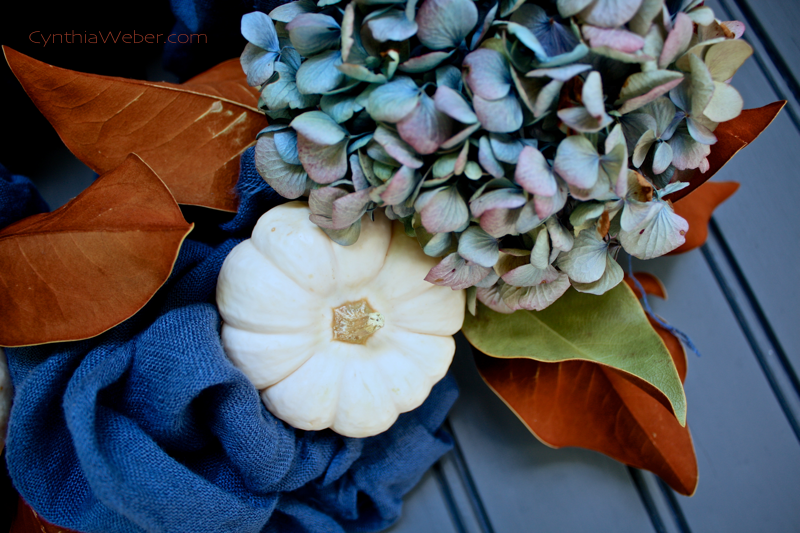 I love  baby boo pumpkins!!
So… don't miss out… mark it on your calendars… starting Monday Sept 23rd and running through till the 27th you will have all the Fall decorating inspiration you can handle!
Now, I need to get back to it… Hoop Top House is not fully dressed yet!
There will also be an incredible giveaway on the tour…
A beautiful hand painted Sarasota Chest in Creme Brûlée from Somerset Bay a prize valued at $1500.00
Here is the stellar list of Bloggers participating in the tour…
A Button Tufted Life is up on Wed. 25th!
I can't wait to show you what I did with that linen tablecloth from my parents anniversary party!
It was so pretty I had to turn into something else!
Monday, September 23
Tuesday, September 24
Wednesday, September 25
Thursday, September 26
Friday, September 27