Labour Day weekend always feels bittersweet…
The last of summer slipping away… and the beginning of my very favouite time of year…
Fall!!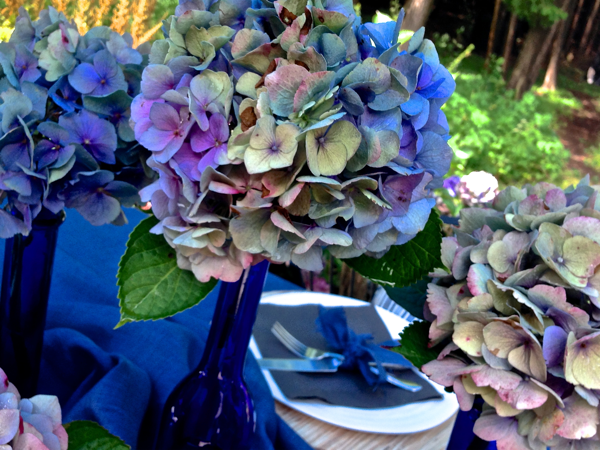 My parents were coming over to celebrate their 49th anniversary this weekend and we decided to eat outdoors.
Looking for an  interesting way to style the table I had a walk around the garden…
Things are fading… and I like that!
There is a beauty in the slightly worn look of the blooms and foliage….
Like they have given it their all and need a little rest.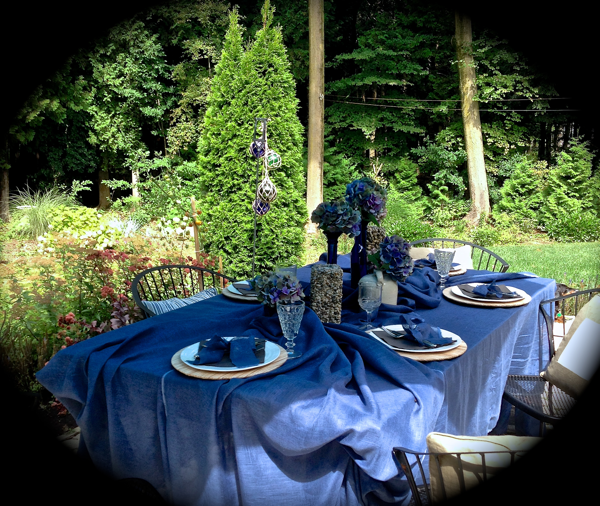 I cut some of the remaining Hydrangea blooms and arranged them in an eclectic mix of pottery and glass containers.
Just one bloom in each…
The cloth is a shabby blue linen sheer fabric I have had for ages.
I just randomly draped several layers over the table then I gathered it up in sections and used a staple gun to secure it to the underside of the table…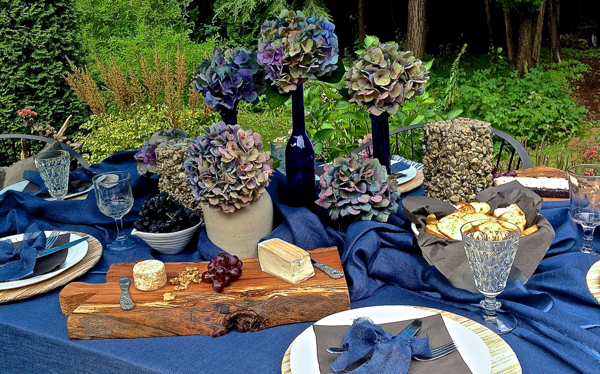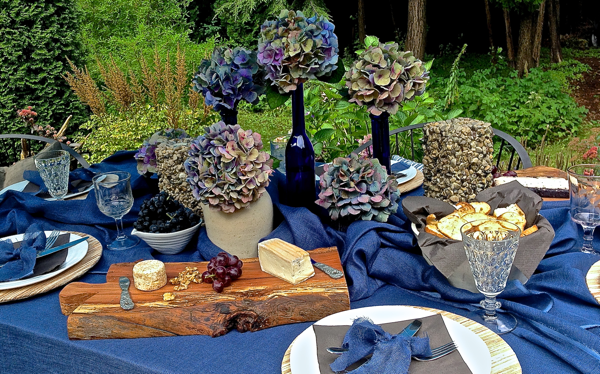 * If you are doing this please note…
I counted how many staples I used  (5 BTW) and as soon as the party was over I went around and made sure I got all of them out…
Also of interest to some of you may be the high degree of eye rolling I endured from Kent…
He wasn't thrilled that I put staples in the underside of the table he made…
I did a lot of eye batting and coy head tilting… as you might imagine.
The result of my efforts ( with the tablescape not the eye batting ) was an unstructured, slightly bohemian feeling…
I really liked it in person but I don't think it looks as great in these photos…
So… give me the benefit of the doubt and stay with me!
Thanks 😉 I knew you would!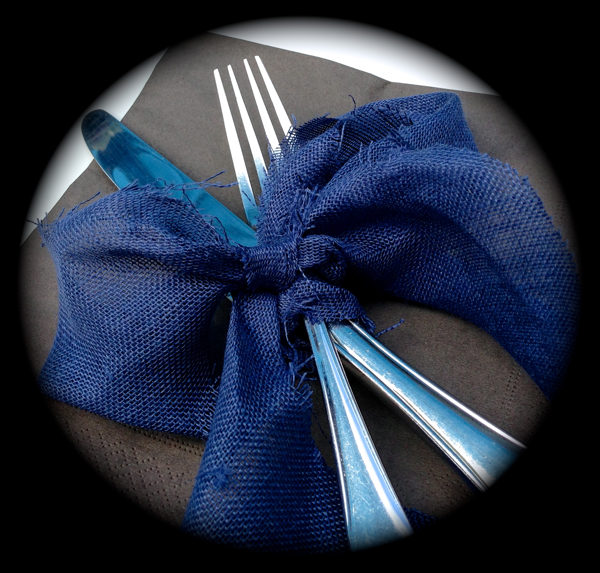 I tied a simple strip of fabric around the cutlery.
Mismatched vintage goblets for wine…
 Grasscloth chargers…
River stone pillar candles ( see DIY here, they are dead easy to make )  
 and Kent's live edge serving boards all added to the eclectic look.  
My parents arrived and we sat down to eat…
Having just been to Prince Edward County recently we decided to serve wine from Devil's Wishbone, a picturesque family owned winery we had visited.
If you missed our adventure in the county ( Kent got really sick but we made the best of it and came home with some amazing wine!) here is the link to the post about it.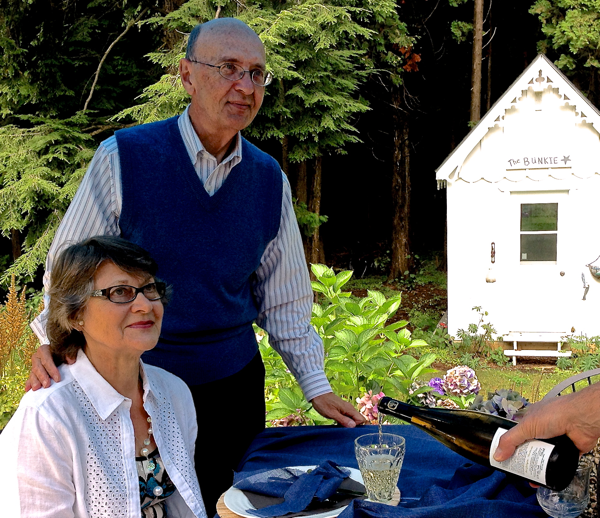 Aren't they ADORABLE!! 
49 years is such an accomplishment!
I asked my dad to give mom a little kiss…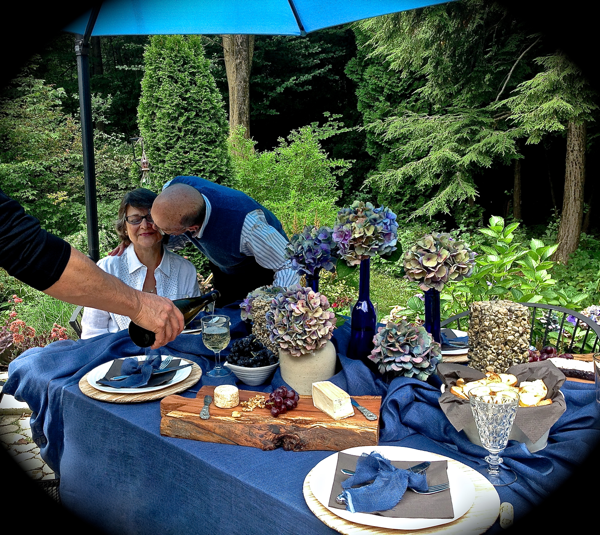 I know… Tooo Cute!
I could take credit for my dad matching the tablescape…  but, it was all him.
You may have noticed the cheese by now…
I am a huge cheese girl so I would have!
It is also from the county.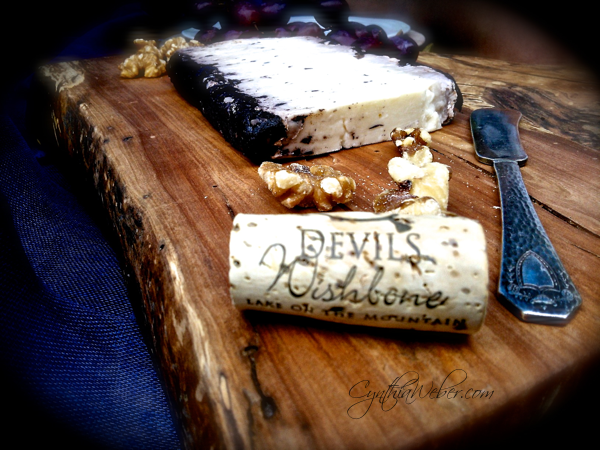 Fifth Town Cheese Co. was a treat to visit.
We ended up bring quite a few varieties home to try, and this party seemed like a perfect time to sample a few selections.
My dad has been in the dairy business for 45 years and has a vast knowledge of cheese making…
His opinion was highly anticipated at the table!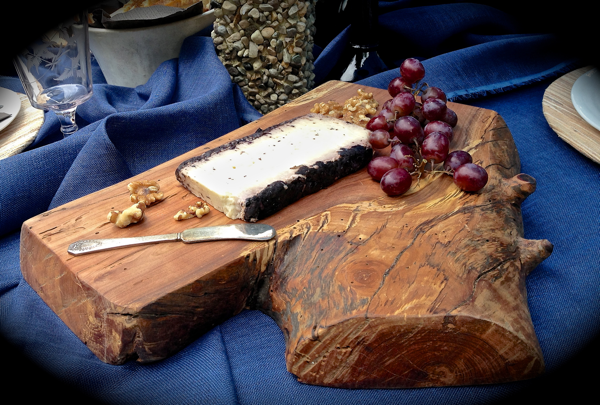 We sampled three …
They had great names…
Purple's a must, Lemon Fetish and Cap Cressy
Of the three we all agreed that the Cap Cressy was the winner followed by Purple's a must. They were all very enjoyable.
My dads face as he was tasting was mesmerizing…
I should have taken a photo but I was just enjoying the moment…
I love my dad!!!!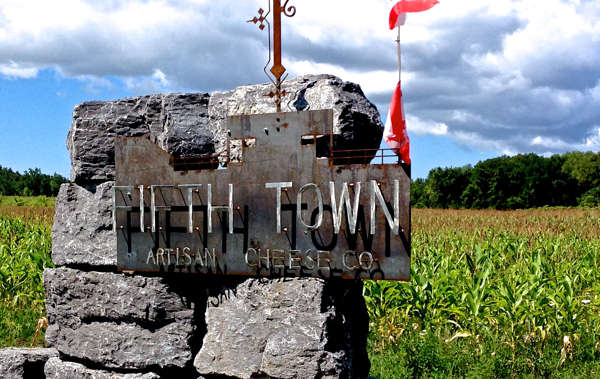 You can pop over to the Fifth Town Cheese Co. website to see all the fab varieties.
Isn't their sign original!  I loved it!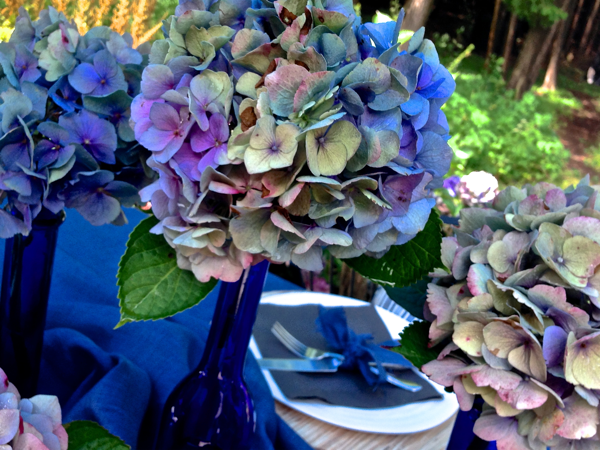 It was so lovely celebrating with my parents this weekend, the atmosphere was relaxed and chatty…
at one point during the meal our son Spencer leaned back and picked tomatoes off the vine and popped them in his mouth…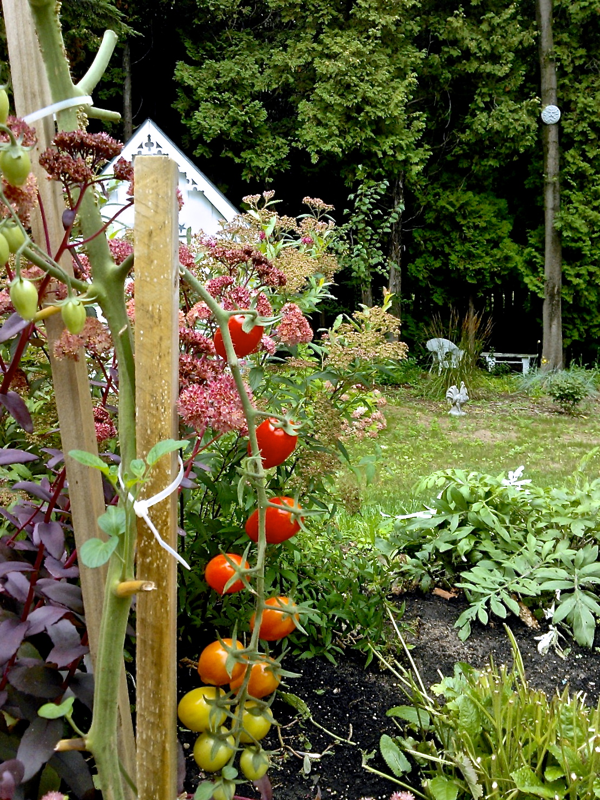 How wonderful is that!
Did you have a relaxed Labour Day Weekend???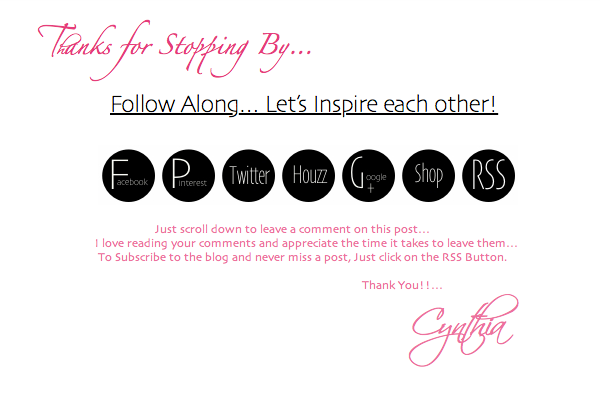 I am sharing this post at: Home{work} Wednesdays, Tuesday's Treasures,