Happy Canada Day!!!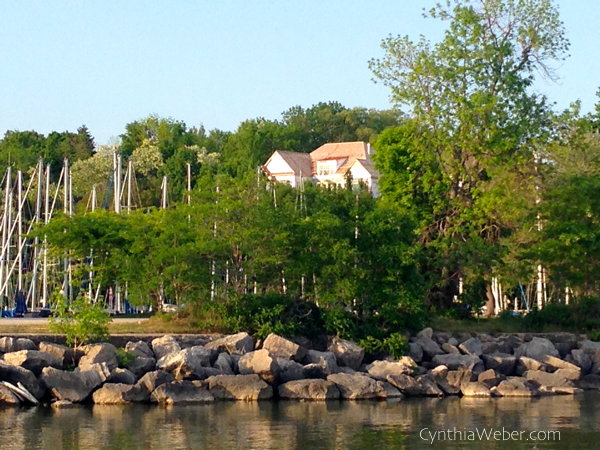 This is the harbour here in Bayfield… isn't it fantastic! If you are thinking about a trip this summer… this picturesque historic village has so much to offer. The beach, shops, eateries and accommodation are all waiting for you!!
I am sorry I have been not posted recently… I will explain and get you all up to date!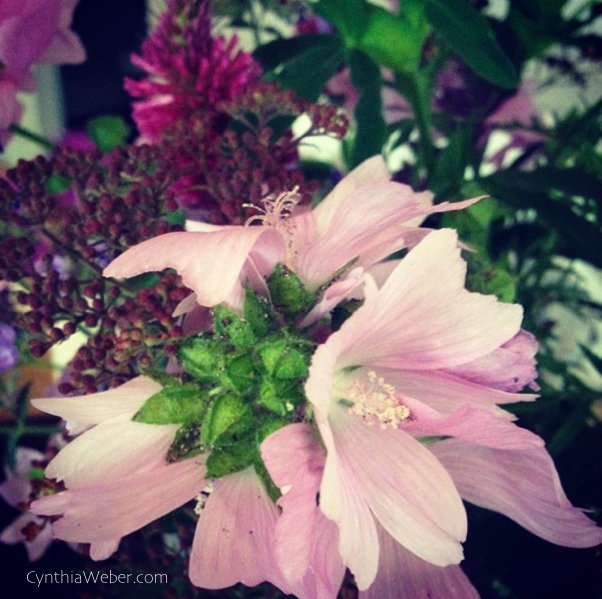 It has been a wonderful holiday weekend here in Bayfield…
Kent and I took some time to relax…
We also have been doing a lot of thinking!
You may have seen on my Instagram or FB feed that Hoop Top House has sold!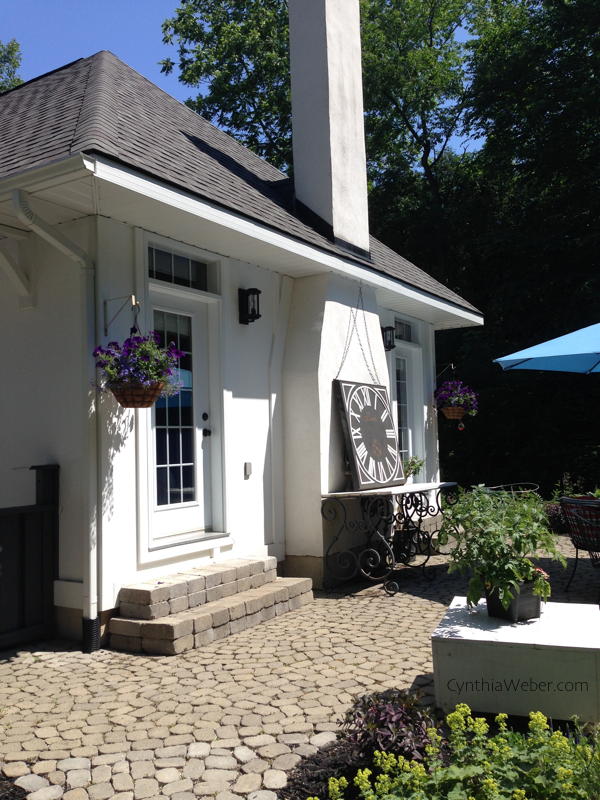 We are excited and a bit sad… it will be very hard to leave this house…
What to do next has been a topic of conversation as you can well imagine.
There are so many possibilities… Narrowing it down to one seems almost overwhelming… quite frankly, I want to do about five of them!
I know the next few weeks will sort things out. The truth is we love this creative process. Sitting out in the back gardens brainstorming… walking through each idea from concept to completion…
Ruling it out or putting it in the "maybe" pile…
Balancing our ideas with upcoming or ongoing client projects…
There is a lot to consider!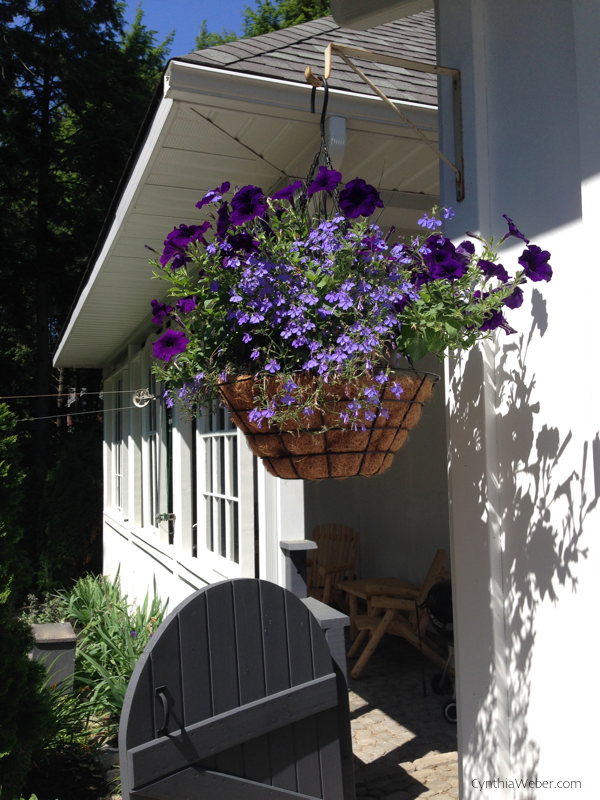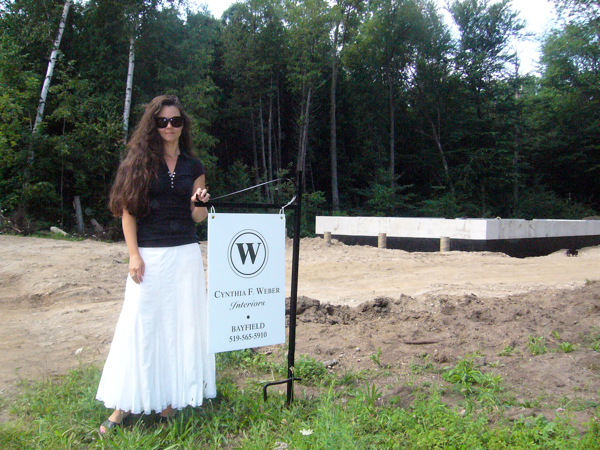 I remember so clearly how excited we were to begin building…
I have never enjoyed a personal project more or had it so greatly impact our lives…
This house, the gardens and the whole living experience here has been a blessing and a joy I will cherish forever…
To clear our heads a bit we went to an auction sale a few days back…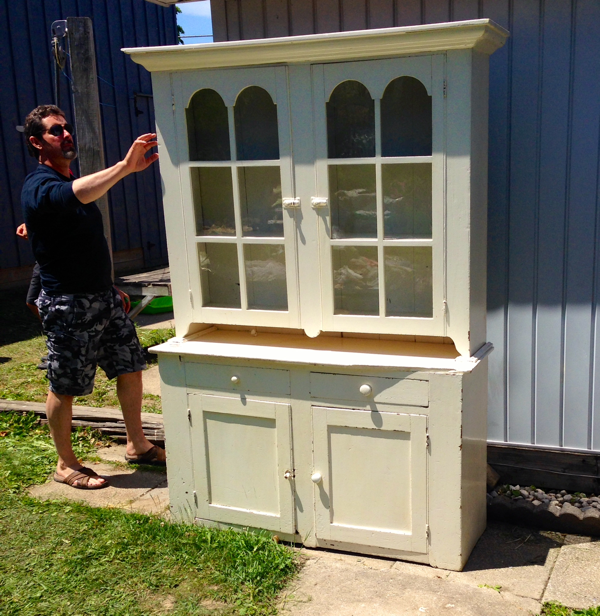 I couldn't resist this painted flat wall cupboard from Huron county… It came home with us!
Kent reminded me that we are going to be packing up and moving in September…
Perhaps I will find a client project to place it in before that or if not… It will move with us. The more the merrier right!!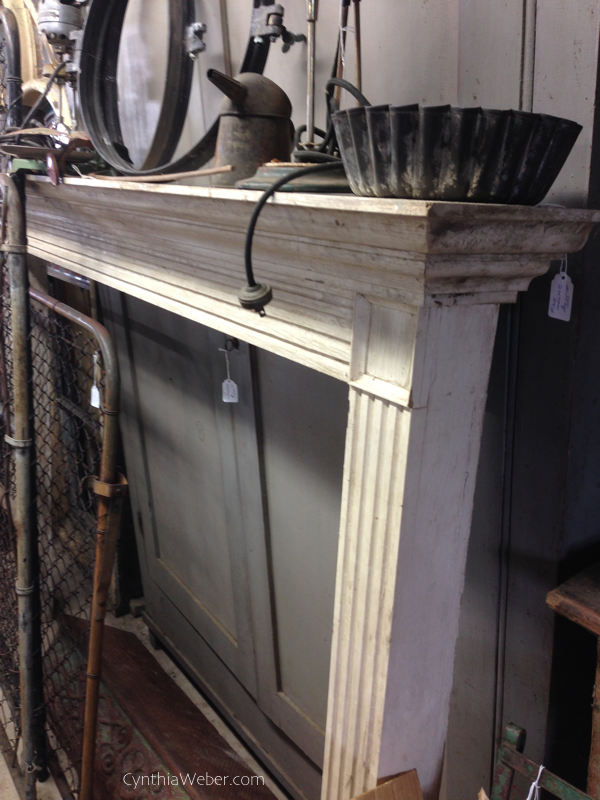 Yesterday we took a drive and went to one of my favourite antique haunts…
I have some big ideas for this stunning mantel!
Yes, we bought it… you know me so well!!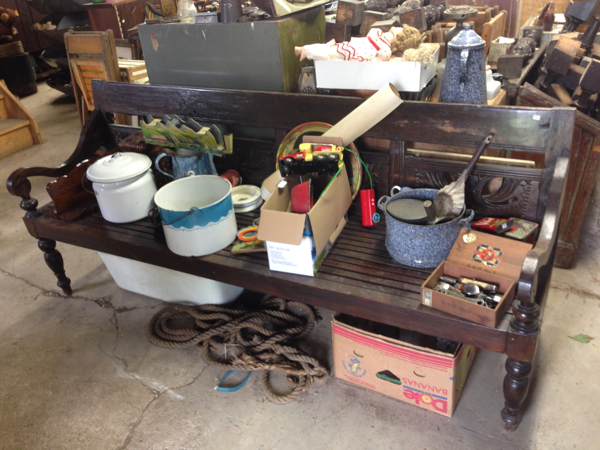 I also twisted Kents arm and got this bench.
It needs some work but it will be fab when it is finished!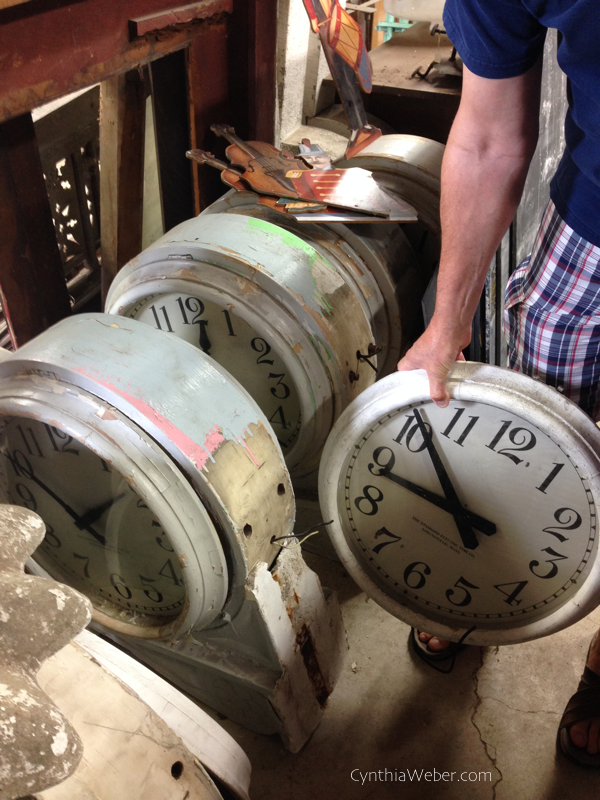 My mind has been racing trying to think of the perfect project for these beauties…
You know I will figure it out… and when I do… we will be heading back to buy them up!!
Let's hope they  are still there!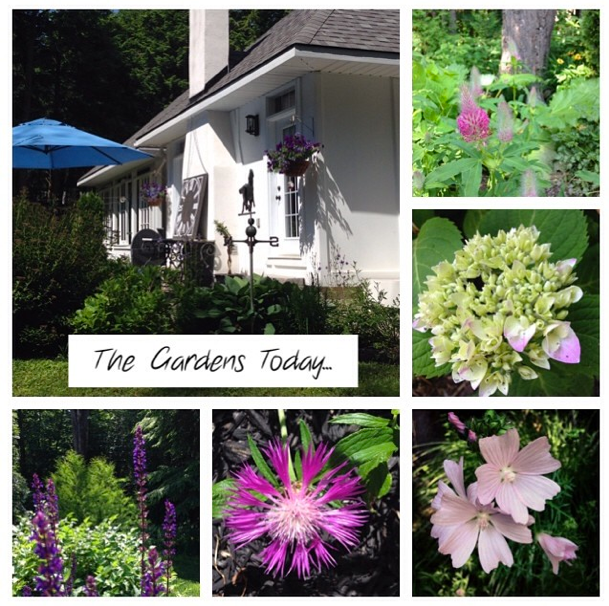 Perhaps a bit more time sitting enjoying the gardens will help… I always think better out here!
For those of you that followed along with our Surprise Reno for my Parents 50th Anniversary you will be happy to know…
They loved it!!
Thank you for all of your kind comments by the way… it was so nice to hear what you thought.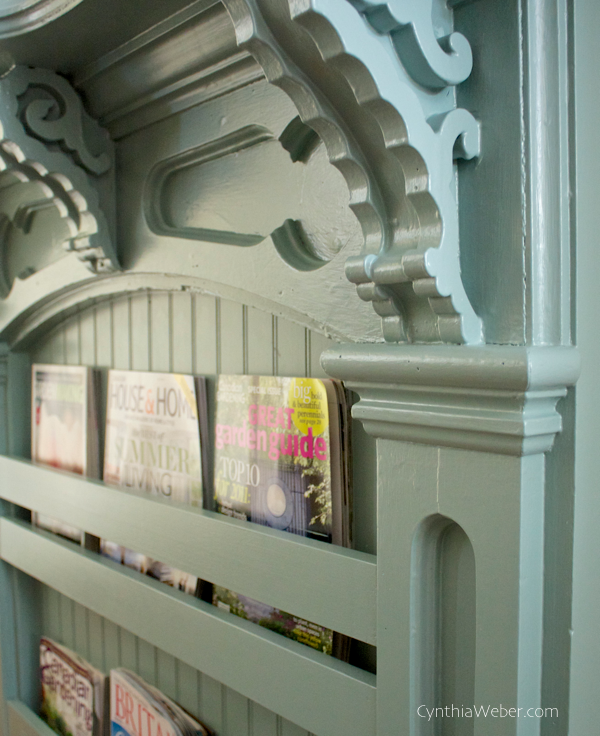 The biggest hit seemed to be our Antique mantel turned into magazine rack…
Your pinning and sharing of that project was wonderful! Thank you!
I will be slowing down with blog posts over the summer a bit.
Don't worry, I will keep you all in the loop about our projects and plans, I promise!!
I will be posting daily on my Instagram feed…  ( You will find more photos from our antique hunt yesterday over there. )
You can find me on Pinterest  and Twitter too so there are lots of ways to stay connected!
Have a wonderful Canada Day, and if you are American… happy lead in to your July 4th celebrations later this week!!