Things have been a bit crazy around here lately.
Kent and I are finished with our part of the Little Inn redesign project and we are gearing up for some big projects here at BannockBurn 1878!!!  (Don't Worry I will keep showing you more pics of the Inn project here on the blog and on Instagram!)
That kitchen reno I mentioned a while back is right around the corner and I hope you are ready to give me lots of input!!
Remember what we are starting with?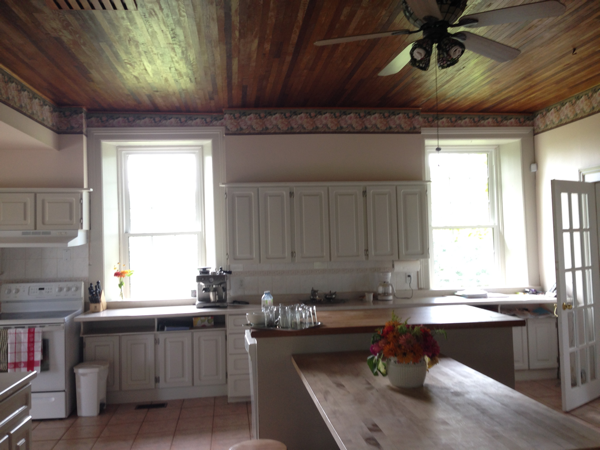 Here is the link to my first post about the kitchen dreams… It will get you caught up!!
I know…
I can't wait…
It has been driving me bonkers for months.
Peach floor tile !!!
It looks like orange sherbet mixed with dirt, and a side of yuk.
Charming!!!
Another big project is the new website.
I have been working with Erin Samuell from A Simple Photo on a beautiful design that will marry my interiors website, my blog and the Bannockburn events site. There will be a few days when the site will be down for construction next week so I just wanted to give you a heads up!
The garden expansion project will also be a focus for Kent and I over the next few months.
I will share the plans and progress on that as well.
We are looking forward to a beautiful summer here at Bannockburn filled with activity!!
I hope you follow along!
Emmitt is very happy now that the weather has changed. He loves to be outside surveying his dominion!!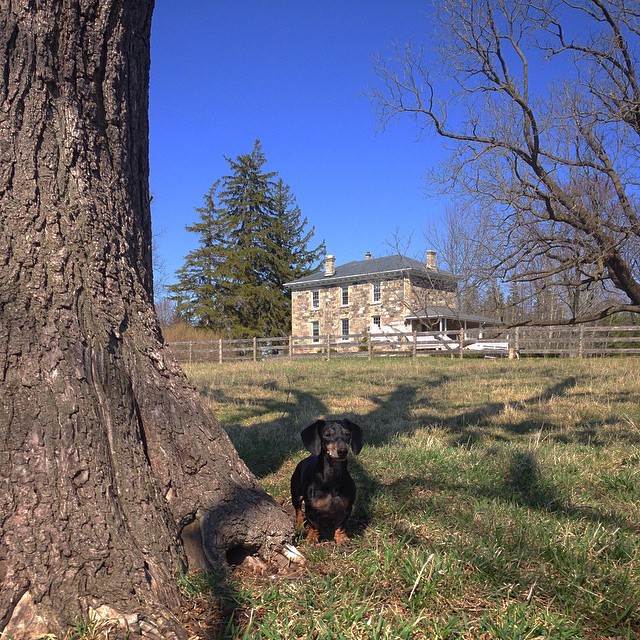 As promised…
Here is another few photo peeks at some of the Inn design…
I am loving how these black and white bathrooms turned out!!
Photo credit Erin Samuell.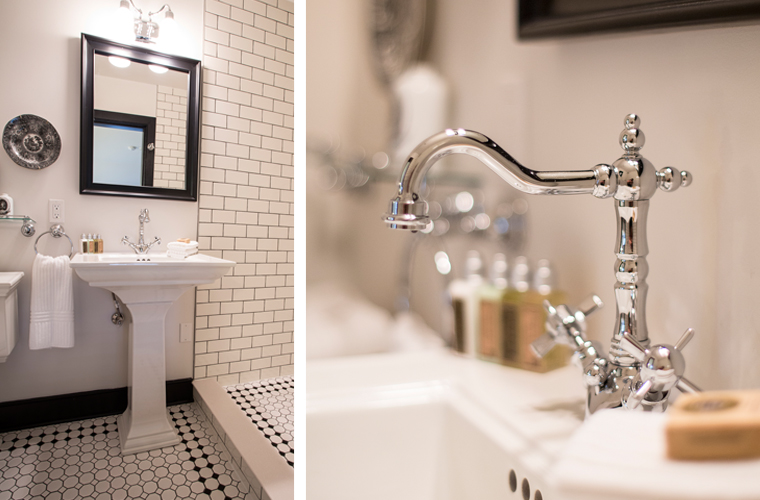 Faucet is Riobel, sink is Kohler Memoirs, mirror is custom through us.
The details bring everything together in the new reception desk area…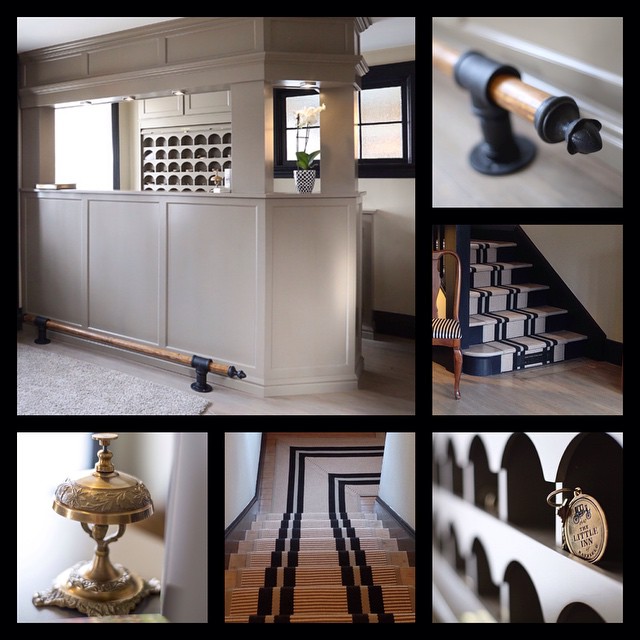 How fantastic is this custom desk with pigeon holes! The runners are from Hartley & Tissier imported from the UK, an antique oak rod with iron finials becomes a custom footrest and that vintage desk bell… perfection!!