This light and Airy new build in Mitchell Ontario for an absolutely lovely young family was a project I was so pleased to be part of from concept to completion.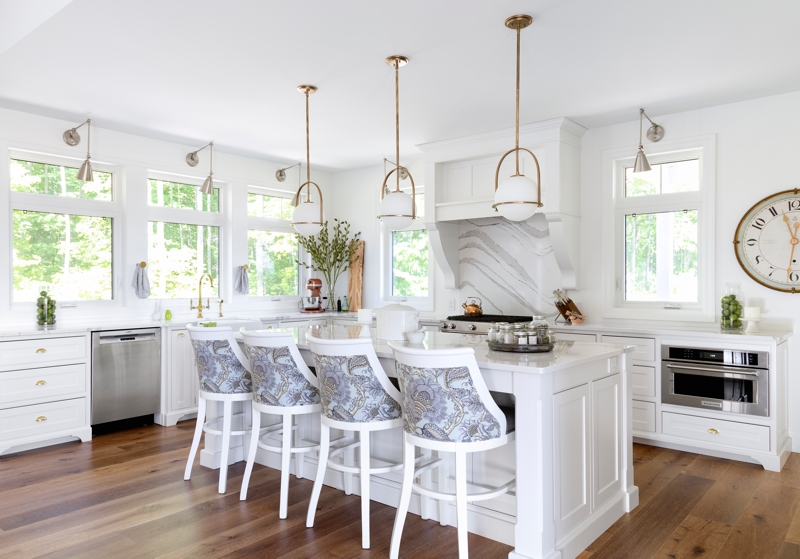 The kitchen is a beautiful combination of function and spaciousness. With mixed metals, rustic floors and crisp countertops and a huge island it ticked all the boxes on my clients wish list.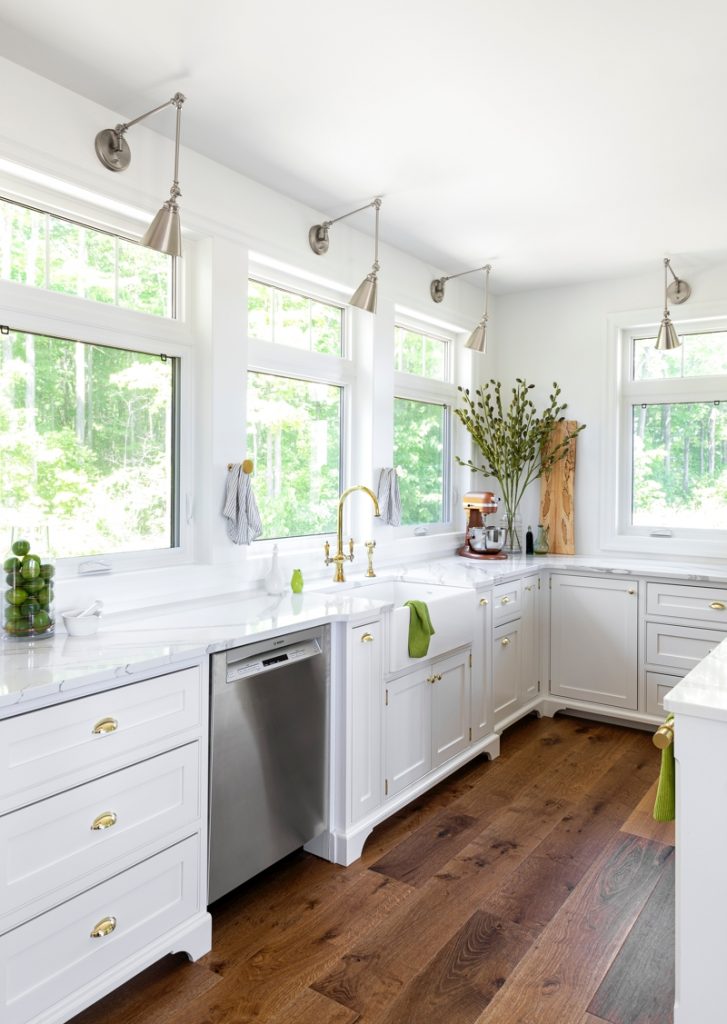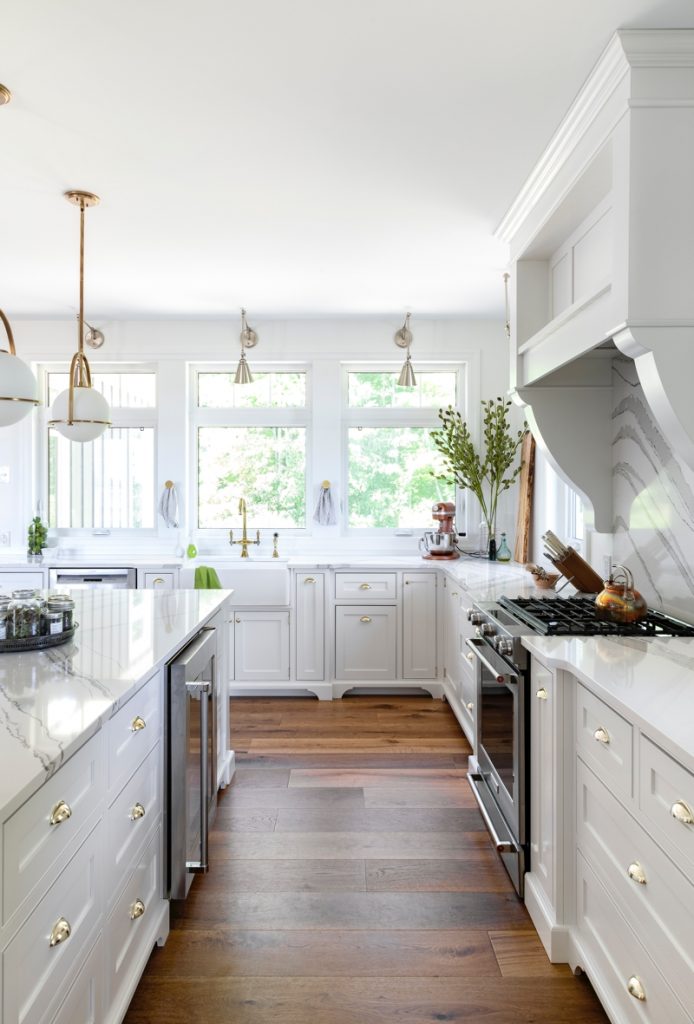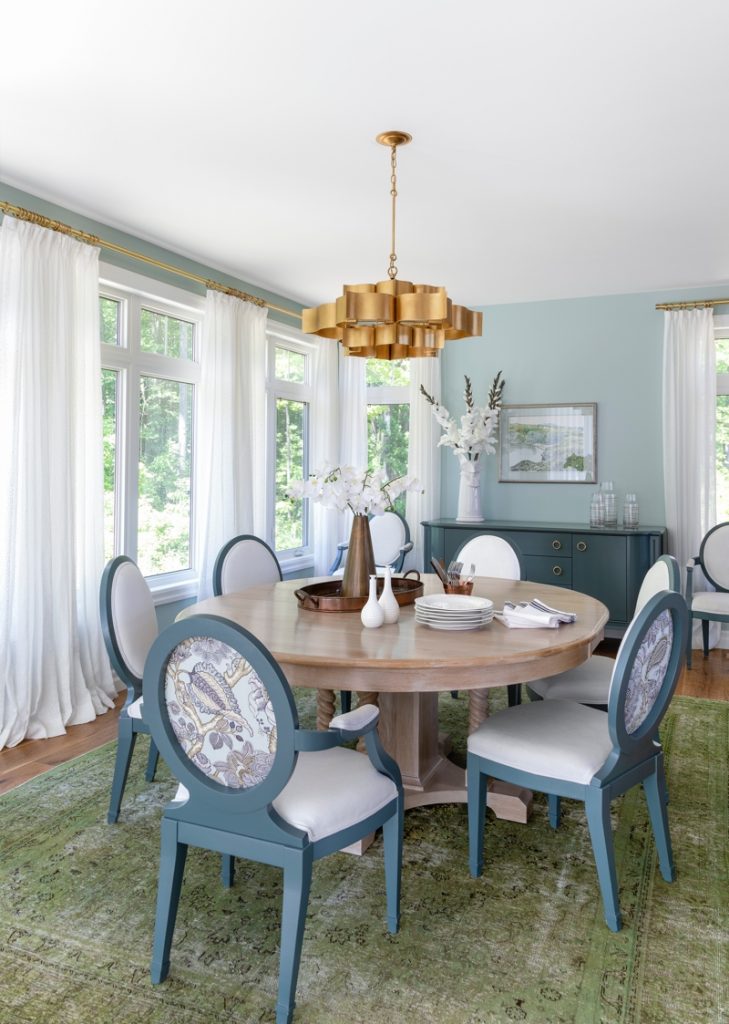 The lovely  and spacious dining room has glorious garden views. I dressed the large wrap-around windows in full length white embroidered linen drapes hung on brass drapery hardware.
The mood is accented by a fantastic and whimsical bespoke fixture which sets the stage for entertaining.
The sideboard in this space is a custom design through my studio and the round table extends to accommodate large gatherings.
A vintage overdyed rug in fresh spring greens adds some charm and heritage to this new build.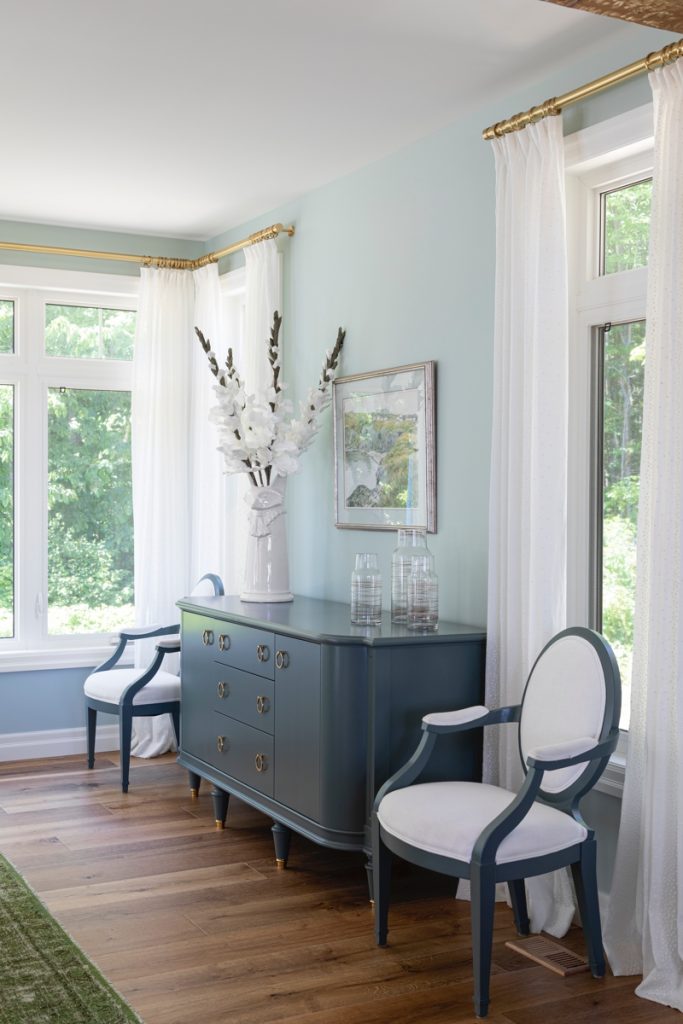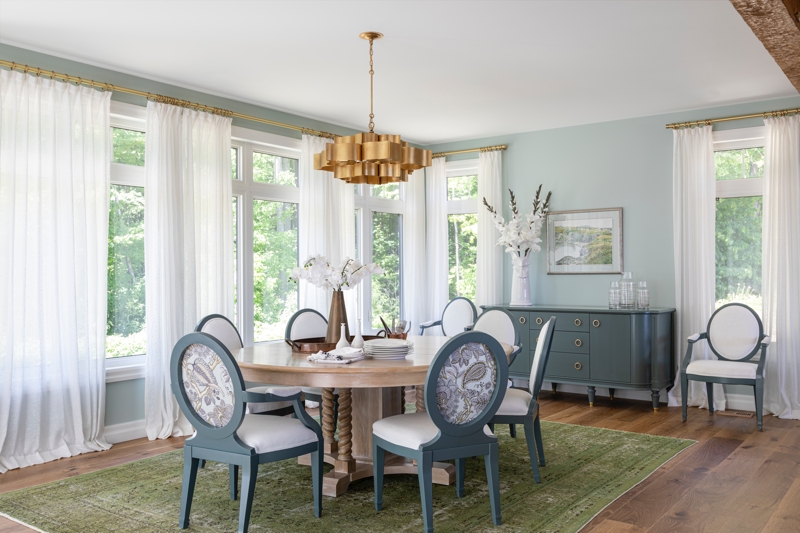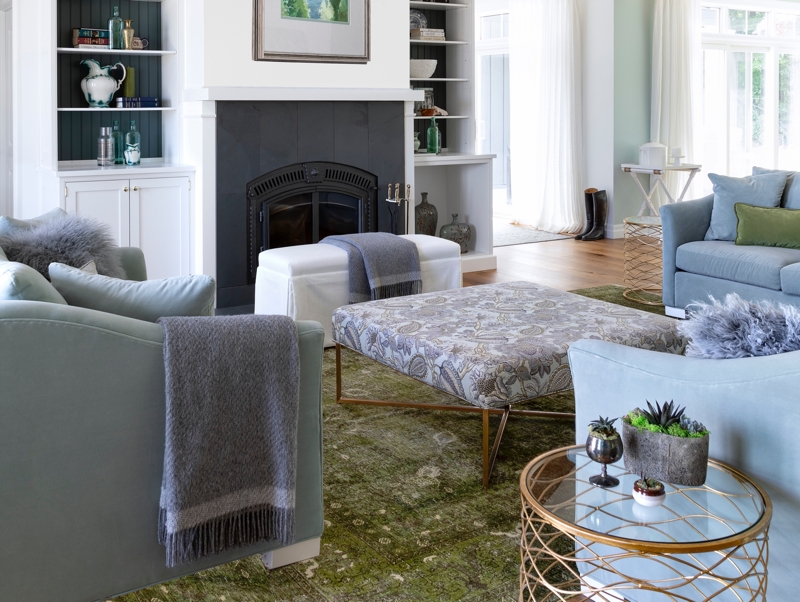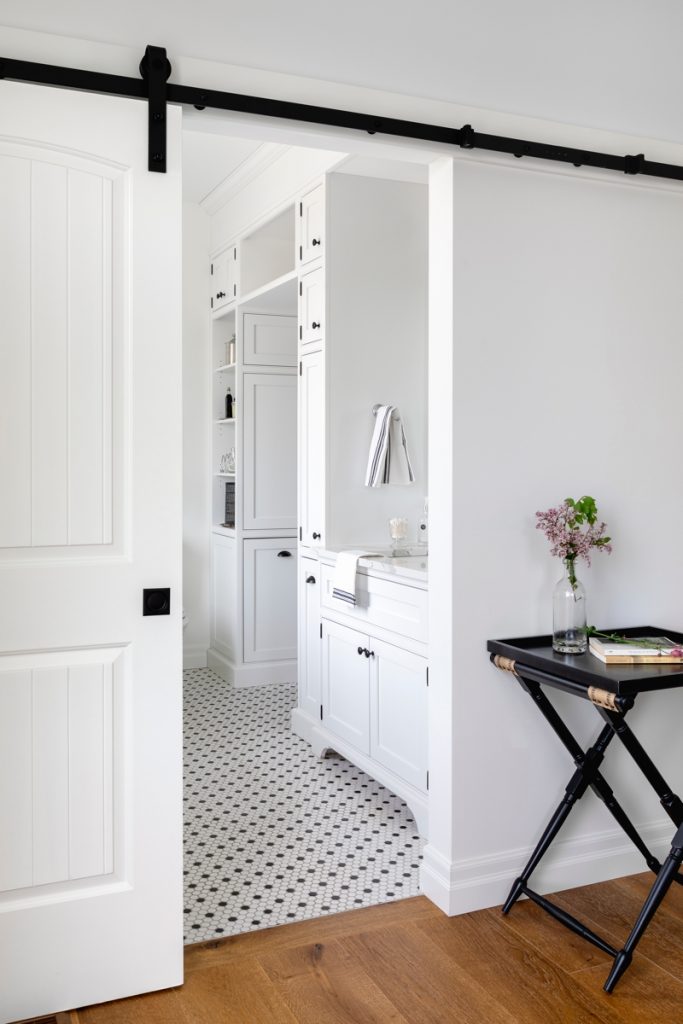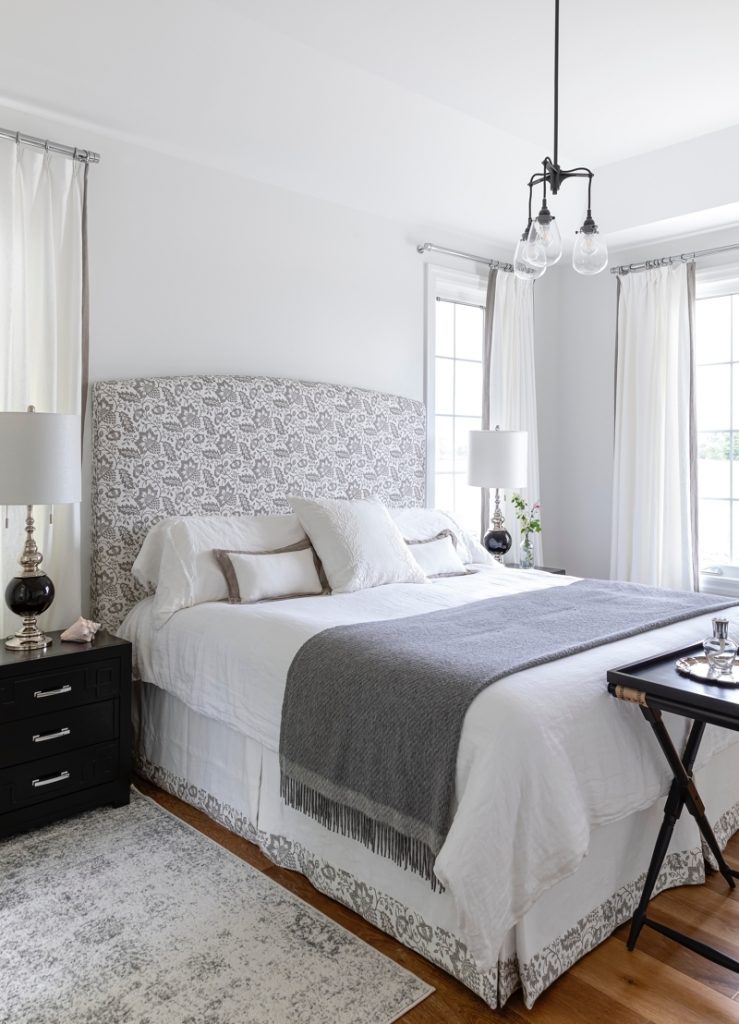 A serene and inviting master bedroom was created by keeping a light palette. Full length linen drapes, a custom upholstered headboard  beautiful wool throw and black nightstands with lots of storage are some of the elements incorporated here.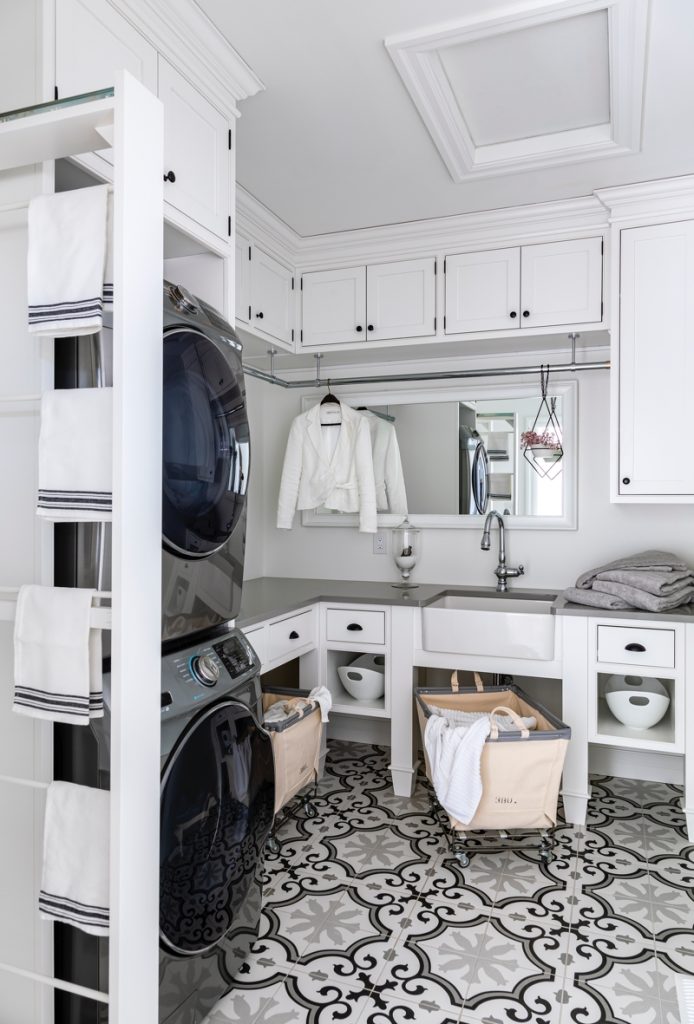 With a series of pull out drying racks, fold away ironing board, lots of counter space, storage galore, rolling laundry carts and rods for hanging items to dry, this laundry room has it all both in form and function.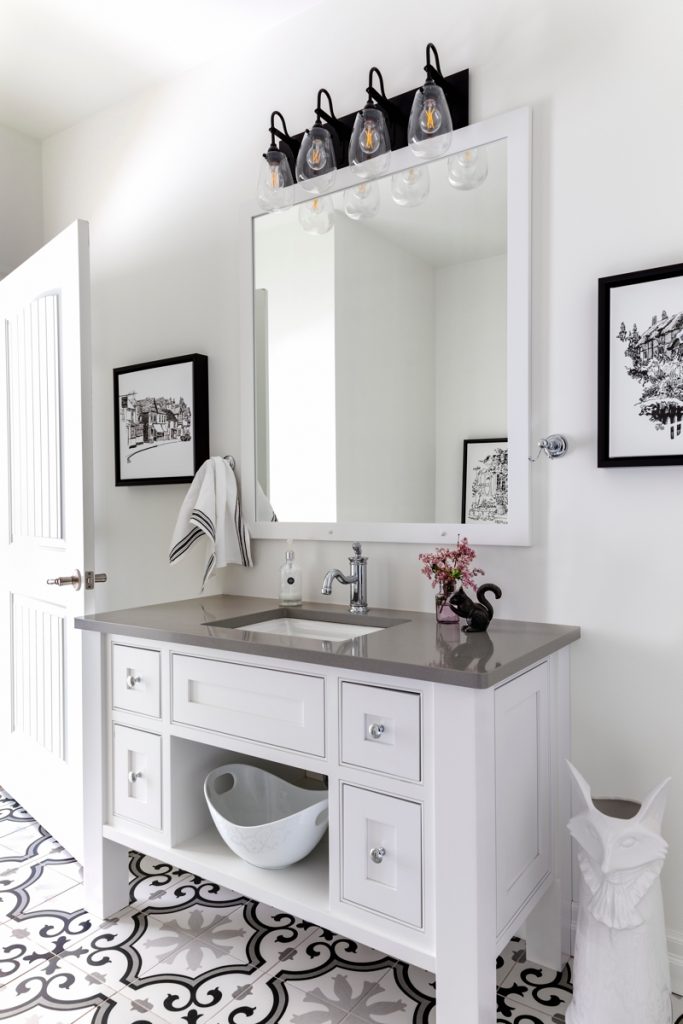 A custom vanity was designed for this family bathroom… although not shown in this photo I had a matching stool made that fits under the vanity for the little girls to pull out and stand on to wash hands and brush their teeth.
I was so pleased to style this home for the current issue of Style at Home magazine. Photos taken of this project by Robin Stubbert.