Every once in awhile I will see a beautiful idea in a shelter mag or on Pinterest that I think Kent might get excited about. He is a talented guy and if you have been reading the blog you will have seen some of his work.
Here are a few of his pieces, just click on the photo and it will link to the post where the photo was from if you would like to see more.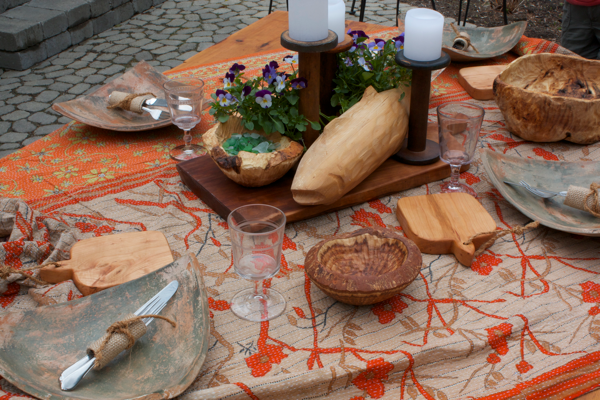 I featured his folk art fish carving, burl bowls and individual bread boards in a photo shoot I styled for Ruralist.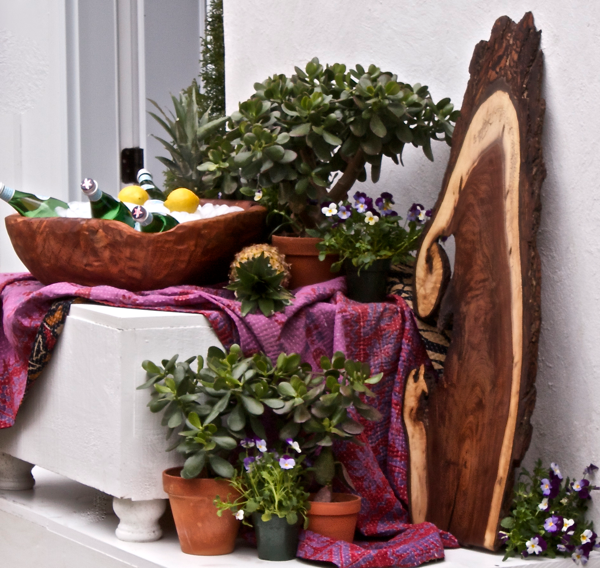 I also used his large carved bowl as an ice bucket and had to include the amazing live edge walnut serving board… I just loved that piece!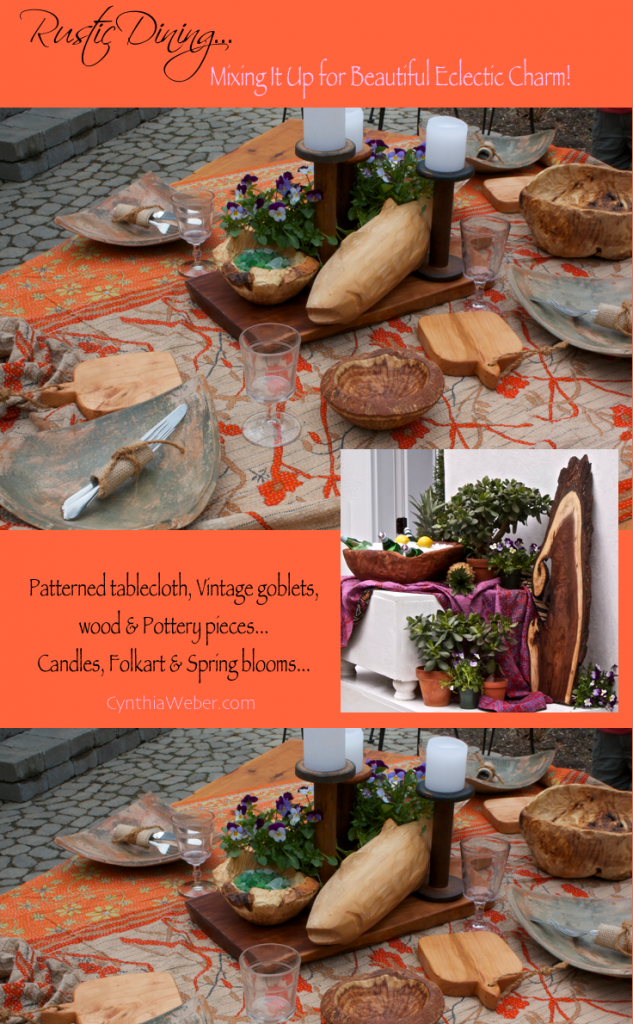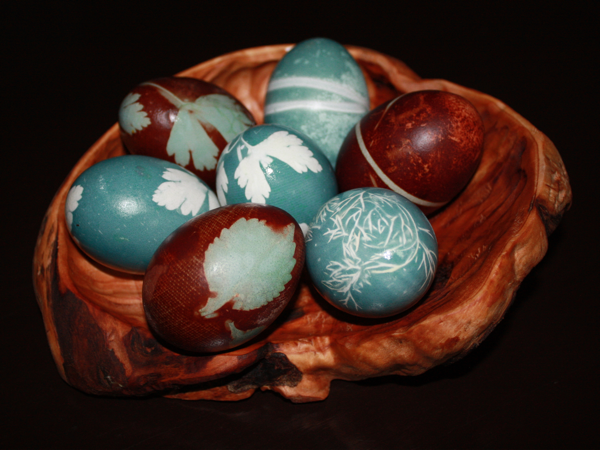 The burl bowl above is one that Kent made for a post on dying eggs with herb relief patterns (a great project if you are the DIY type!)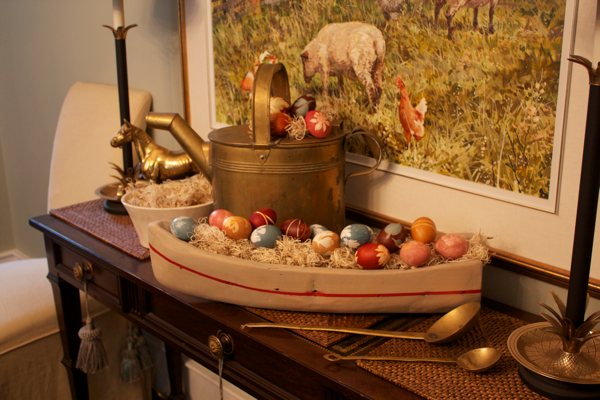 That post also featured his carved boat… I thought it was a fun way to display the eggs!
Anyway, that gives you a bit of an idea of what he does… now back to the story!
Lately I have been showing him fantastic rustic breadboards.
I love how interesting and charming they are.
Some have great live edge contours, some are cracked or marked from use… they have great patina and charm.
So Kent was on board to try and make a few himself.
I requested some huge ones to use for serving at parties.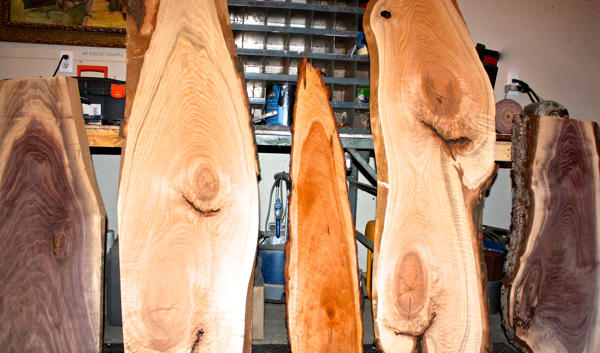 luckily, he had some truly amazing boards in stock. after they were planed down we drew out the general shapes we wanted.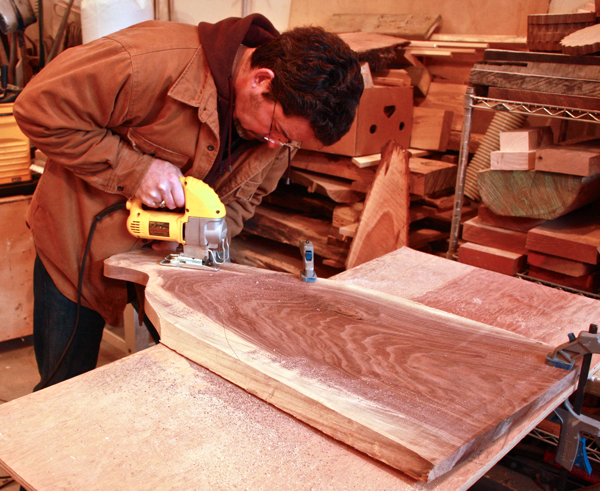 Kent cut them out and then I left him to sand, sand, shape, and sand some more…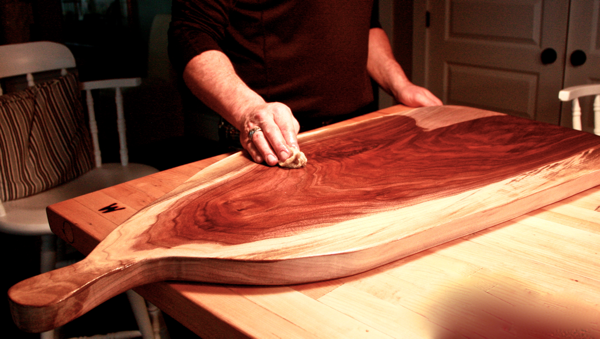 A rub of bees wax brings out the grain beautifully.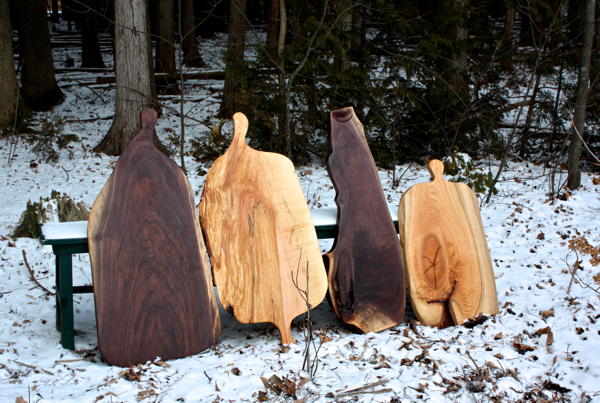 I love how they turned out… what do you think?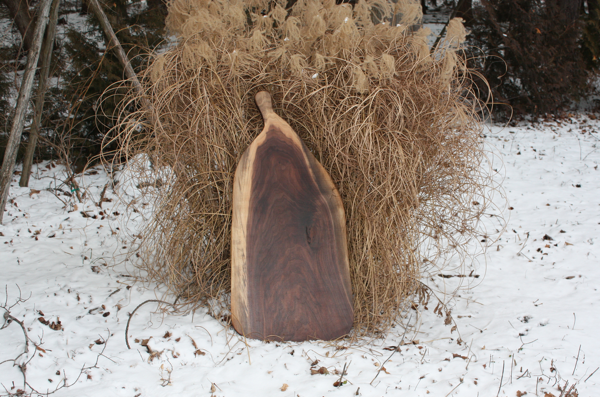 That's what we have been up to today.
I hope your day was creative too!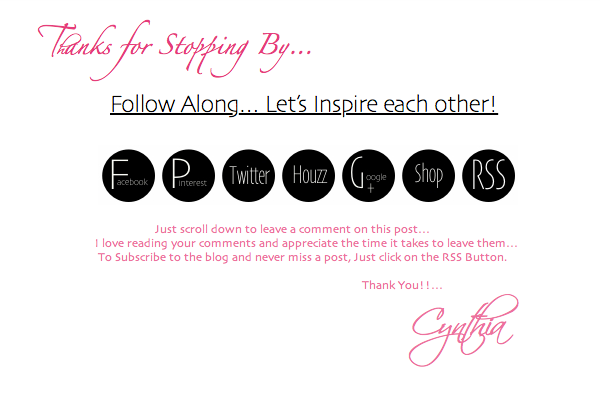 Linking this project up to Sawdustgirl