This weekend saw our attention turn toward
Salvaging Treasures…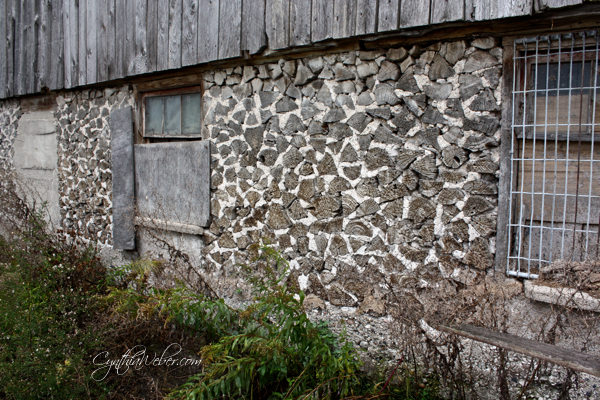 Our son Spencer came home a few weeks back and told us about a friend of his whose parents were buying a property with an old house and barn on it.
They are having both structures demolished soon in preparation for a new build.
There was an opportunity to go in and do some salvaging if we were interested….
I think you probably already know we were interested!
It is always exciting to see what you can repurpose and save from the bulldozers…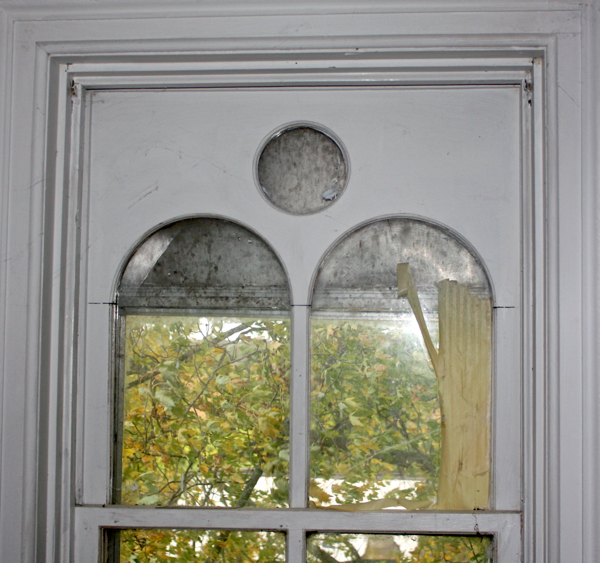 I loved this window and luckily for us, it came out intact.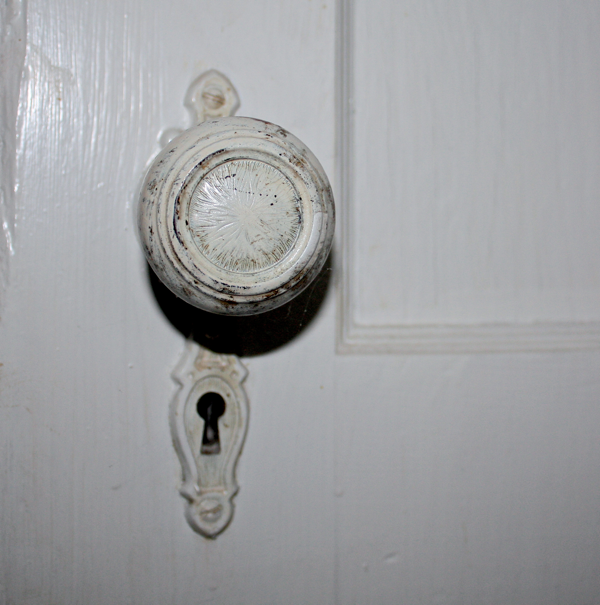 A few doors still had original hardware…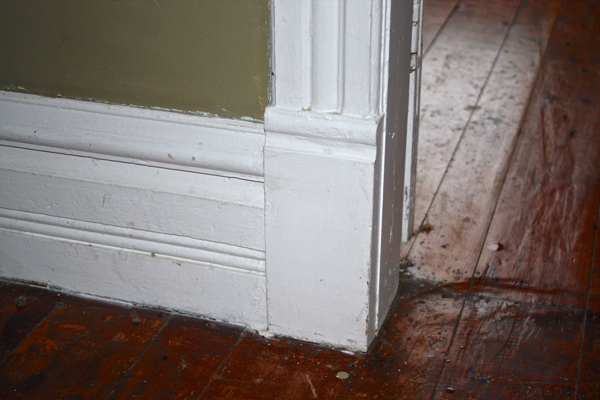 I so wanted to salvage the flooring and trim… but we didn't have time.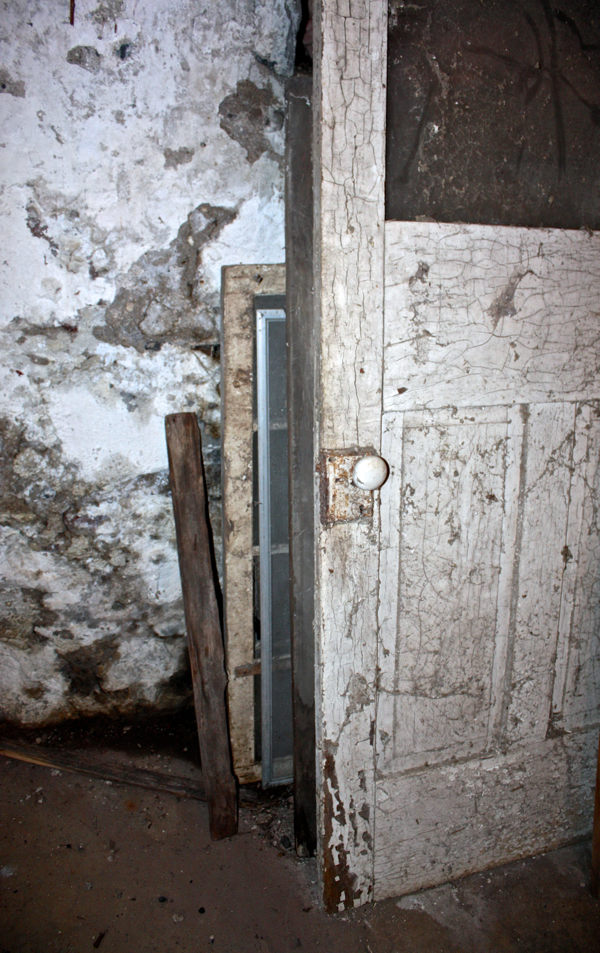 Chippy old doors in the basement.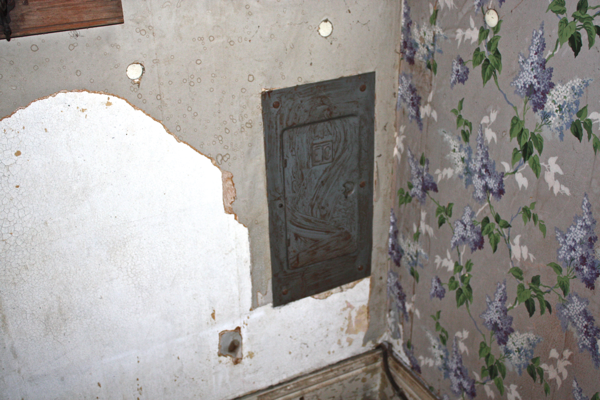 Faded & fabulous wallpaper in an upstairs closet…
Some of the things we brought home will be refinished, some will be repurposed and some of the beams will get a whole new lease on life as raw materials for Kents' carving projects…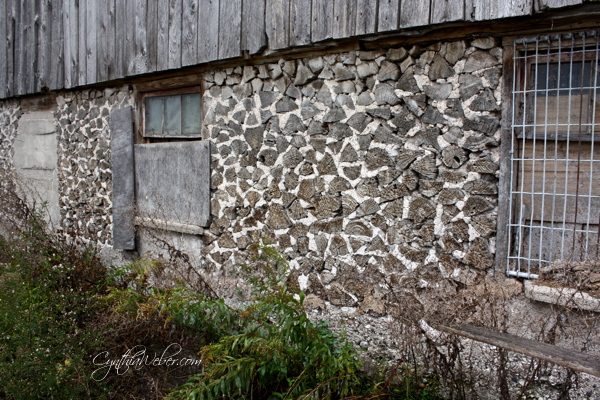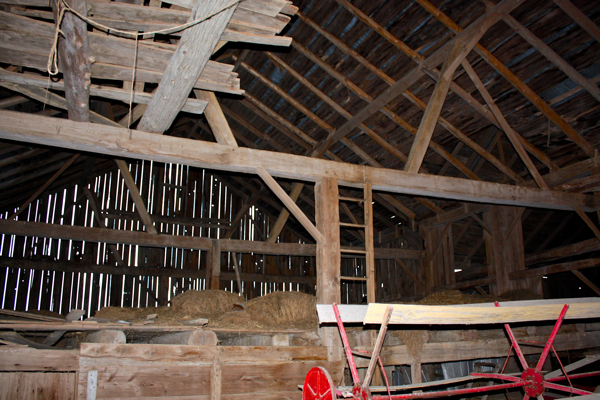 The barn is wonderful.
Kent and Spencer were in heaven!!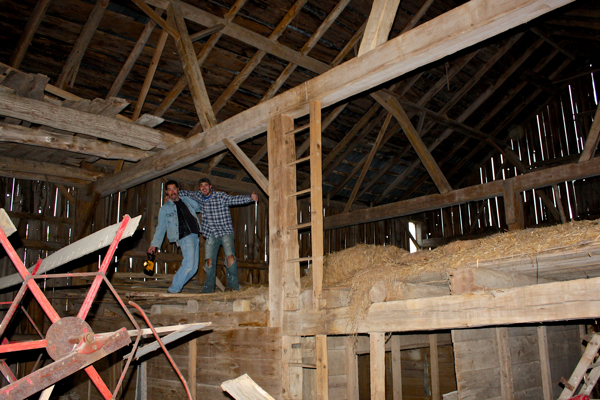 They were loving every minute of it!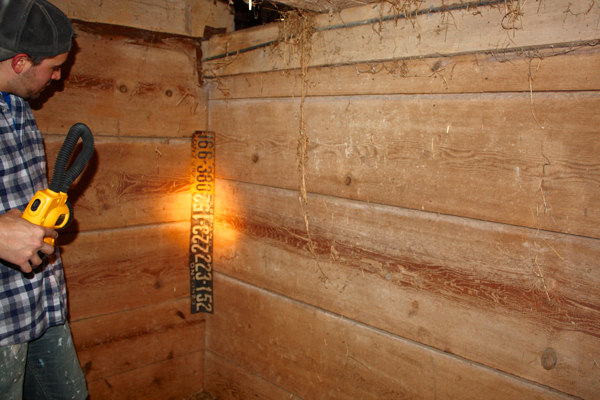 Fantastic old boards patched with vintage licence plates made me smile…
How practical to use what you had lying around.
Of course My boys would have been even happier if the licence plates had been used to cover a flat hole instead of bent around a corner…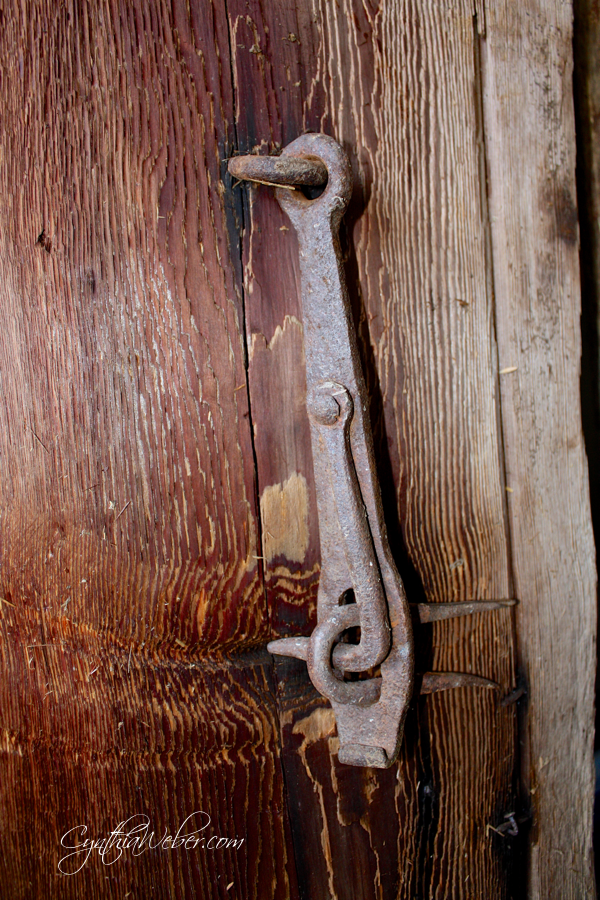 This rustic ironwork latch caught Kents' eye and made its way home with us…
Still attached to the door it had been married to for who knows how many years…
We couldn't bear to seperate them from their wedded bliss!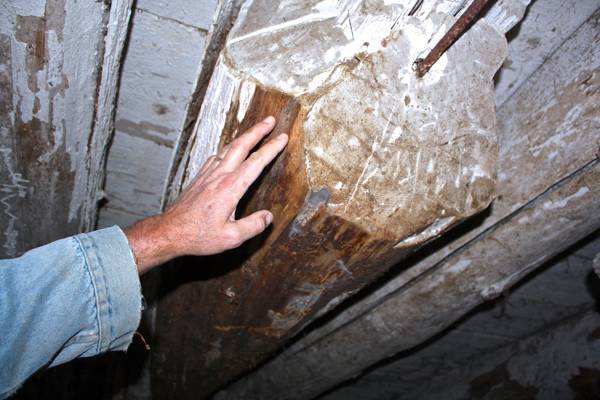 We couldn't get over the huge hand hewn cedar beams…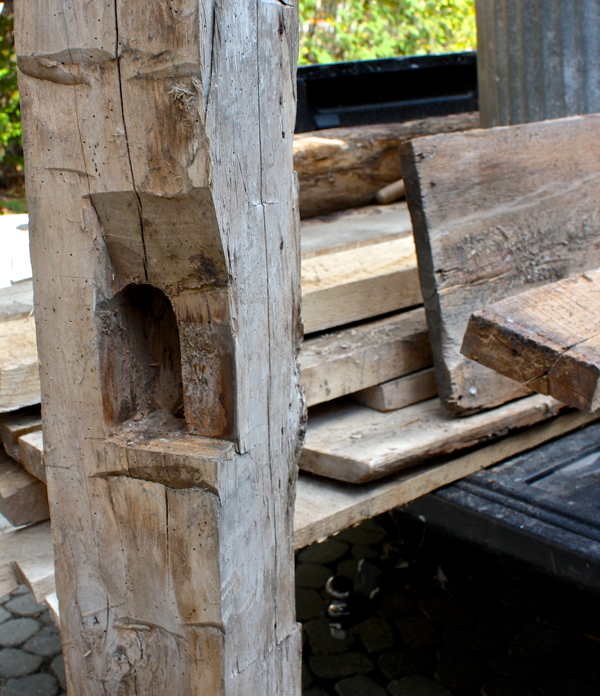 A few of these smaller non structural beams will make amazing carvings…
Or mantels
Or…
Something else entirely!!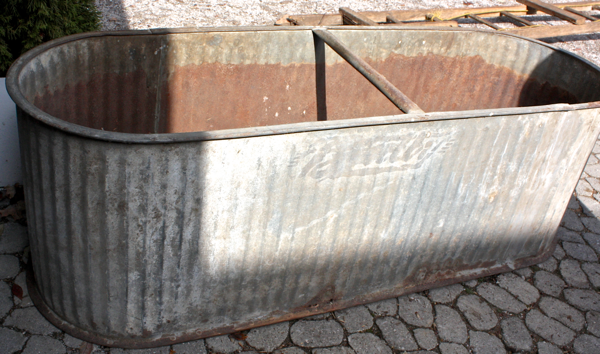 I can't wait to turn this water trough into an outdoor planter.
We used one for a client project a few years back and I have wanted one myself ever since!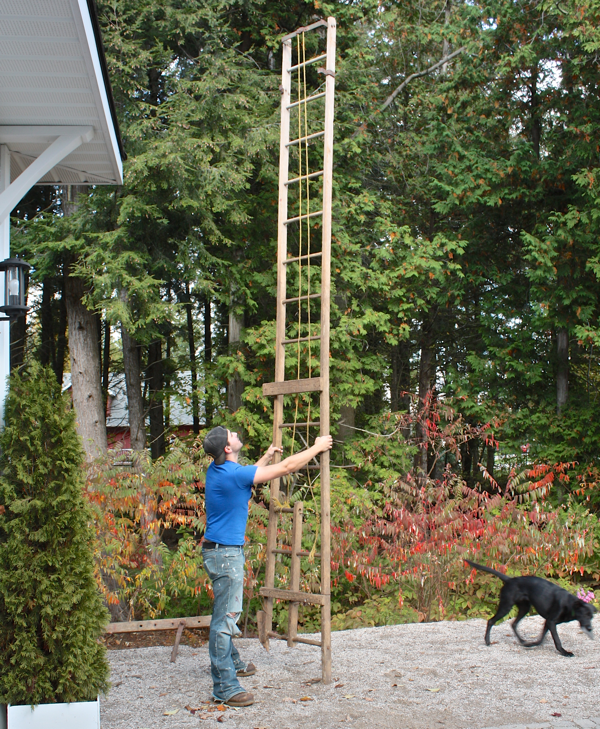 I just have to find a new home for this amazing wooden ladder…
I have a few ideas…
I know Surprise, Surprise… she has ideas!!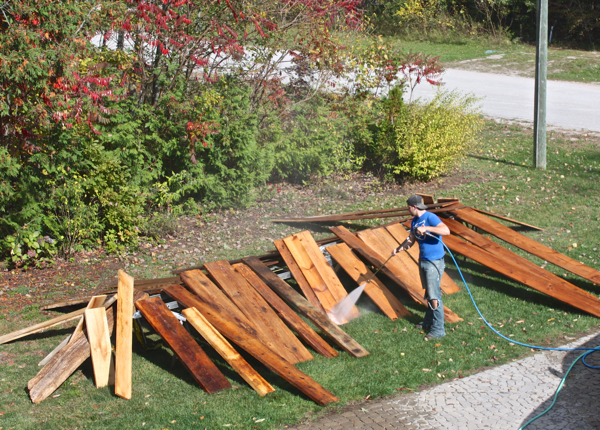 These beautiful barn boards will get a new life as table tops…
It was wonderful working together as a family this weekend.
Kent and I have always loved antiques and Spencer grew up watching us salvaging and repurposing vintage treasures.
It is so gratifying to work side by side with him now that he is grown.
I am so pleased that he has picked up our love of history and preservation.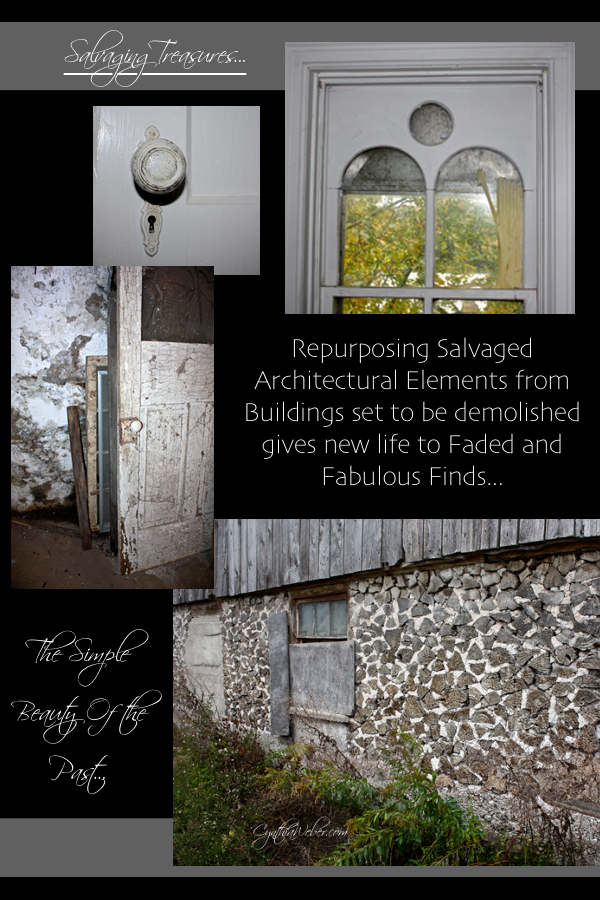 If you love Faded & Fabulous as much as I do… follow along with me as I compile inspirations on my Pinterest board Faded & Fabulous,  or perhaps Barn & Church Conversions.
Have a wonderful week. We are back to work on our client project… It is coming along beautifully!! Catch up Here if you missed the latest post!