We decided to have a snow picnic this weekend…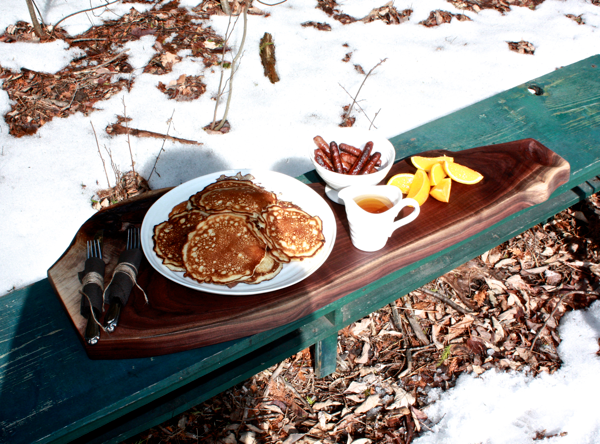 I am getting ahead of myself.
I need to give you the back story to get you up to speed…
Tapping our big maple tree is a tradition here at hoop top house.
It is a sure sign that spring is right around the corner when Kent starts talking about it.
 I love this seasonal shift…everything is waking up, the sun feels a bit warmer and the days a little longer…
Last year we had a sap thief in the form of a crafty squirrel…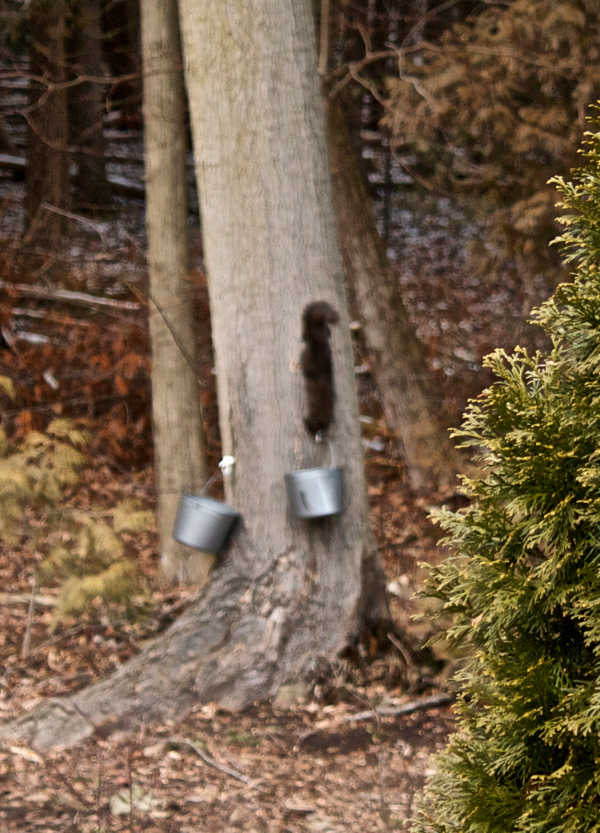 I know the photo is terrible, but it was hard to catch him in the act…  I was so excited to see him when I had the camera close to hand that I couldn't get a good shot.
Anyway…
Kent was determined this year to out fox the fox so to speak and to this end he developed a new system.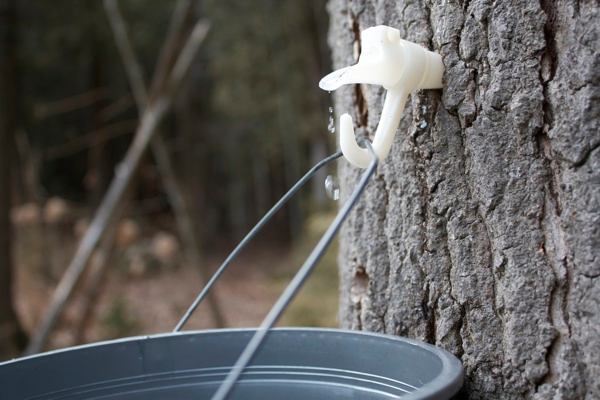 Last years bucket was out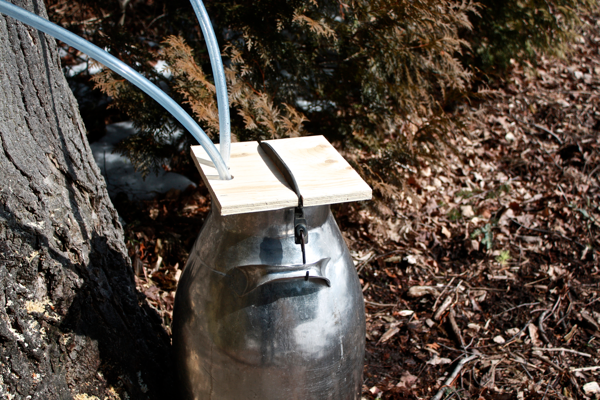 and in its place…
                                                             Drum roll please!
                                     The new pipeline system with lockdown cover.
                                                        Take that Mr. Squirrel!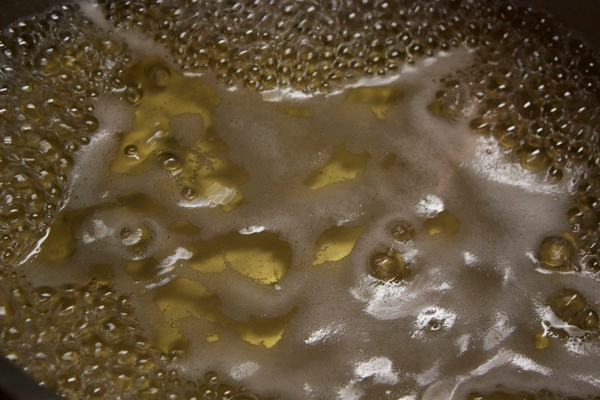 Our first batch of the season was ready to be boiled down Friday night. 
We got about half a litre… I know it isn't much but remember, sap to syrup is a 40-1 ratio.
I am hoping we will end up with a few litres more.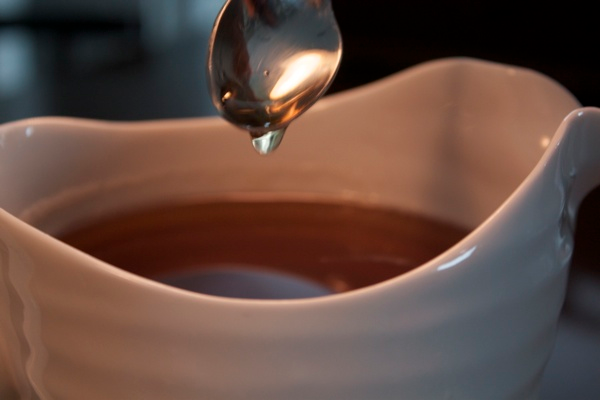 So wonderful…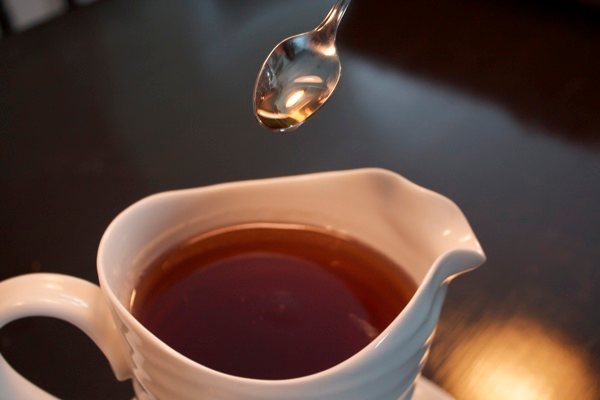 To celebrate our bountiful harvest we decided to have a snow picnic.
It was a spur of the moment thing…. we looked out the windows at that beautiful sunshine and decided it would be fun.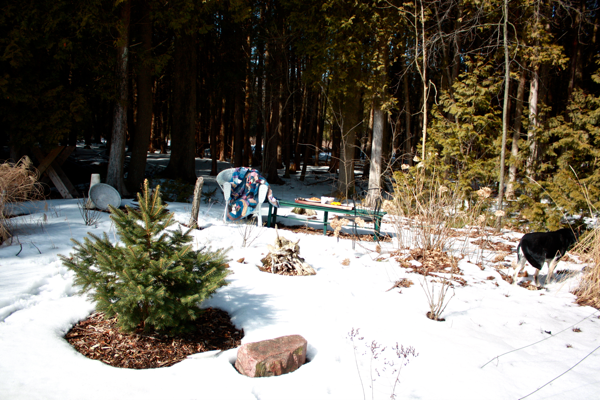 We set up down in the flats behind the house.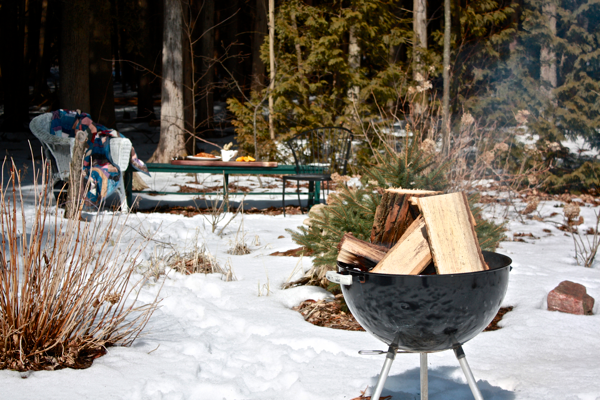 A fire for extra warmth…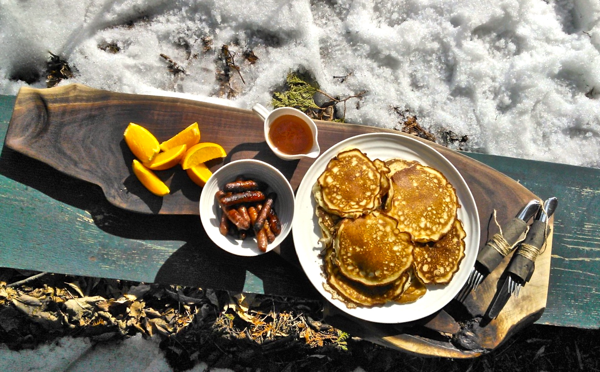 Looks good don't you think?
                                                I used one of Kents serving boards.
                 Give a click if you are interested in seeing the post on how he makes them.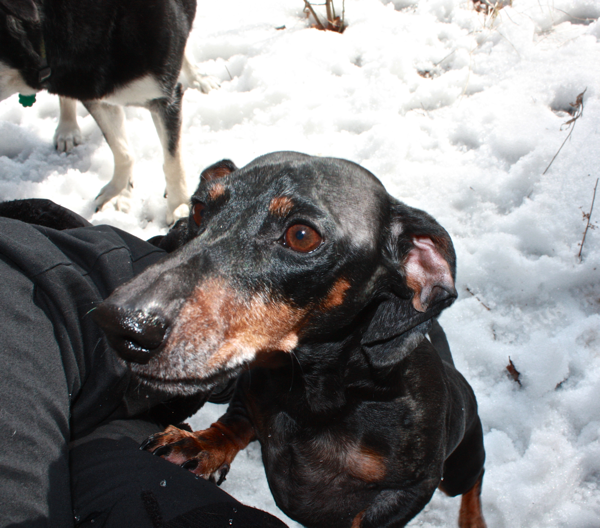 Emmitt was hoping for a taste…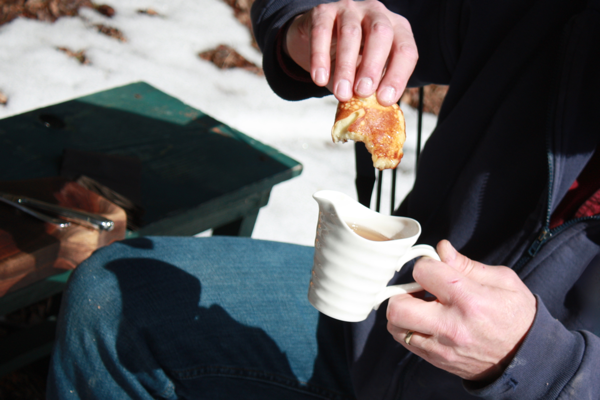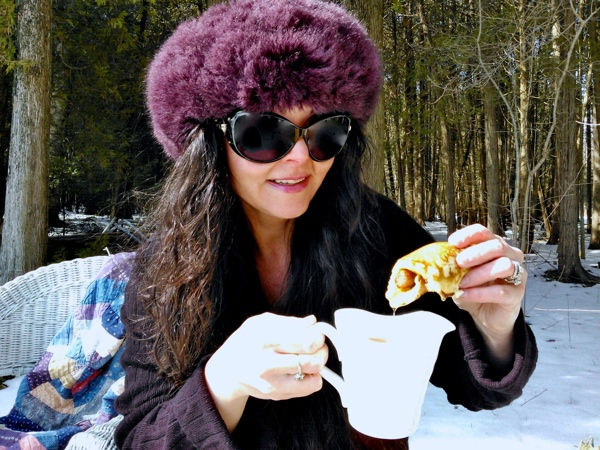 What could be better:
Hot pancakes rolled around baked sausage dipped in maple syrup made from the tree you are sitting beside in the snow.
                                                            Be still my heart!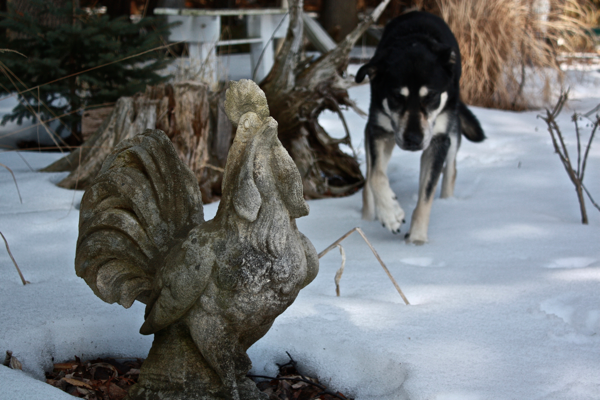 Even the chicken wanted in on it! 
                                  We had a great morning enjoying that beautiful sunshine.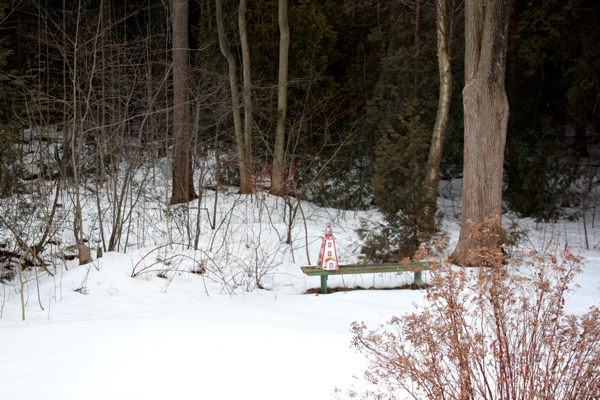 The second tree we tap is on the other side of the backyard… can you spot it to the left of the lighthouse?
So far we haven't seen any squirrel sap stalking going on.
But we may have another problem…
Is there a second string sap thief at Hoop Top House?!?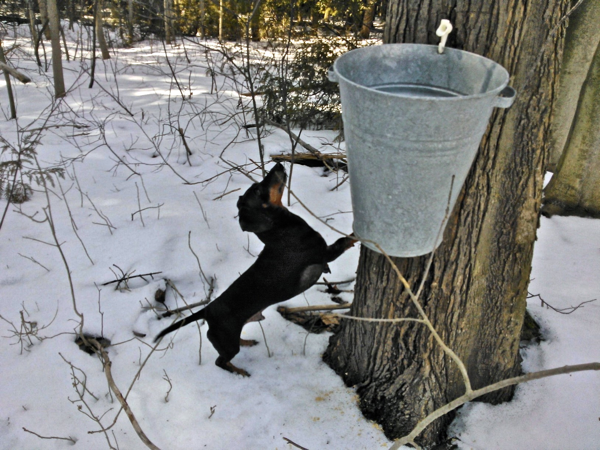 I hope you had a fabulous weekend filled with delightful unexpected moments of pleasure!