Some days I really find myself in awe of my handsome husband… well actually most days!
Look what he came up…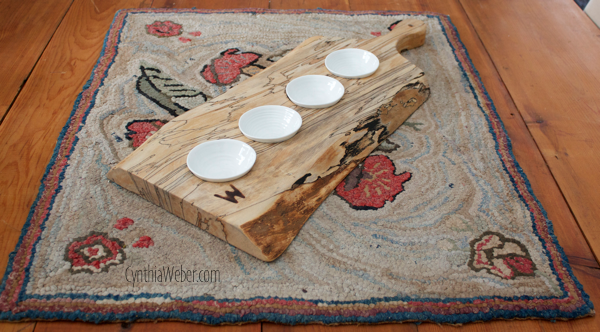 It is a Spalted Maple Serving Board for Oils…
The little dishes sit in holes to keep them from moving when the board is passed around.
I think it would be so much fun to dip fresh bread in some delicious  flavoured oils..
What a fun conversation starter at a dinner party!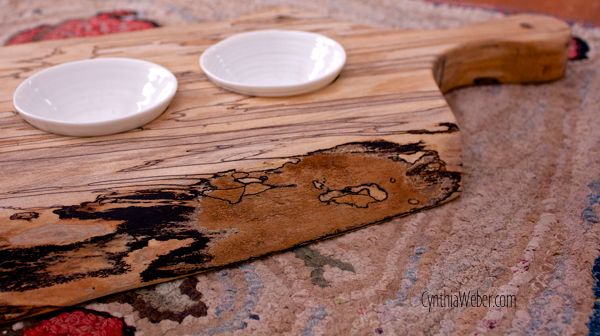 I love the random figuring of the wood and how clean the little Sophie Conran dishes look set into it…
Perhaps some Tapenade…
Yummy!!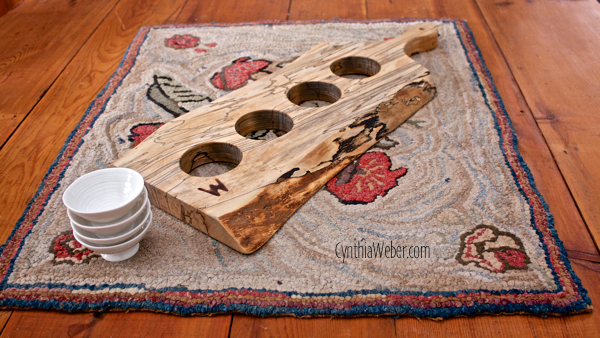 With the dishes out you could also set it on the table as a centrepiece…
Four vintage glasses filled with fresh flowers from the garden or even carrot & celery sticks for a buffet table.
It would even look beautiful just propped up against the counter or hung from a hook.
I had him add a small hole in the handle for a jute string.
Spalted Maple is one of Kents' favourite woods to work with.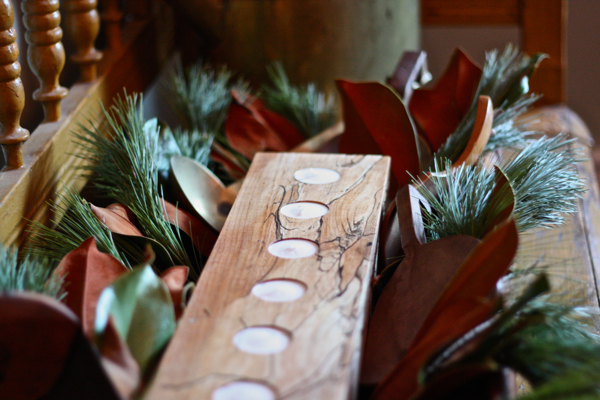 You may remember I showed his long candleholder on one of the holiday posts…
The one where I wrapped the table with a fabric remnant and then tore it into strips to make roses to wrap my Christmas gifts…
I know, I'm a bit wacky… but always interesting I hope! 🙂
He also used it to make some cute individual bread boards…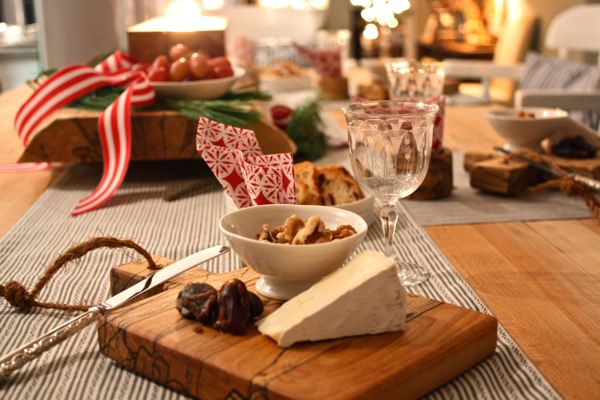 With wedding season coming up we are looking for some new pieces to add to our line.
I think this one would be a wonderful gift… what do you think?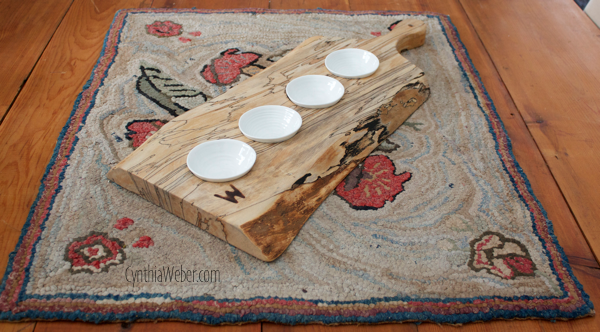 Would you like it if you received it?