Spring Is In The Air…
I can't wait!
I'm all twitchy with anticipation…
This weekend found me dreaming of flowers, all things pretty and of course…
  Pink…
I am after all, a pink girl at heart!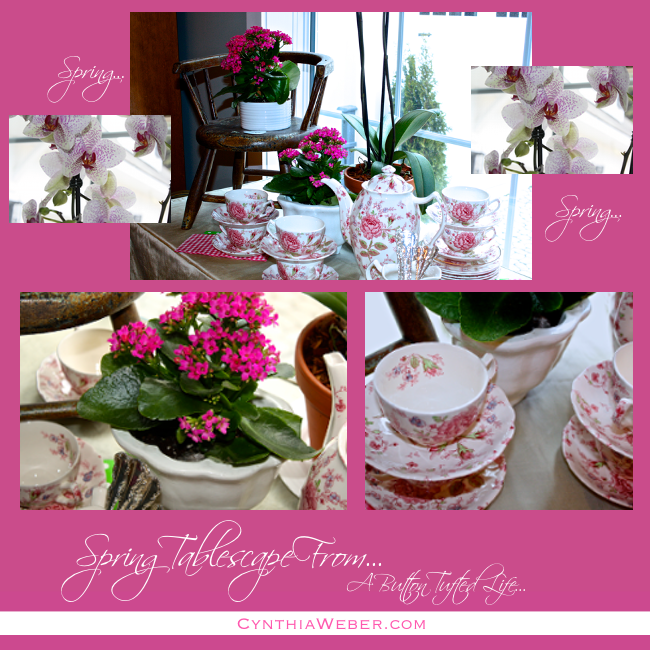 So, I put together a Spring Tablescape  and invited Mother Nature over for a chat… 
I thought perhaps if I got her in a good mood and bribed her with delectables she might shine her sunny face this way…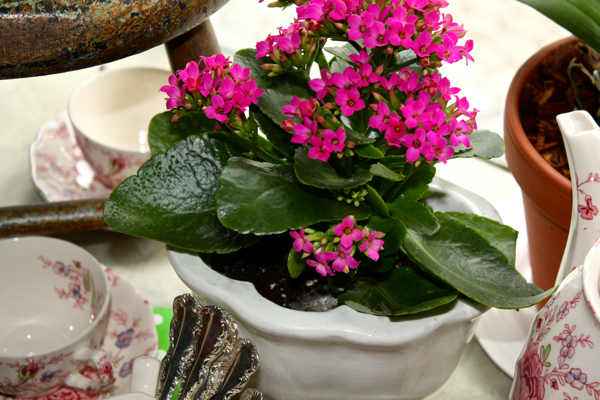 Using a wonderful vintage china pattern ( thank you mom!)  called Rose Chintz made by Johnson Brothers, I started to play…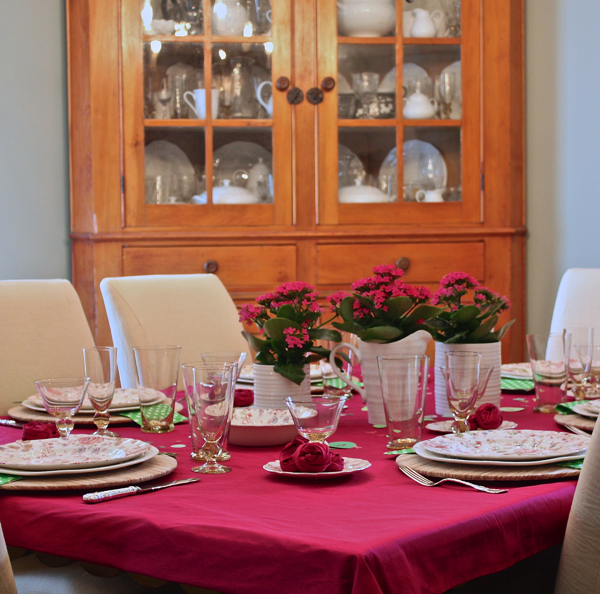 Grassmat chargers, white Sophie Conran plates topped with the floral plates…
Vintage glassware with a soft tinge of gold were a lovely accent…
A pop of colour with spring green polka dot napkins…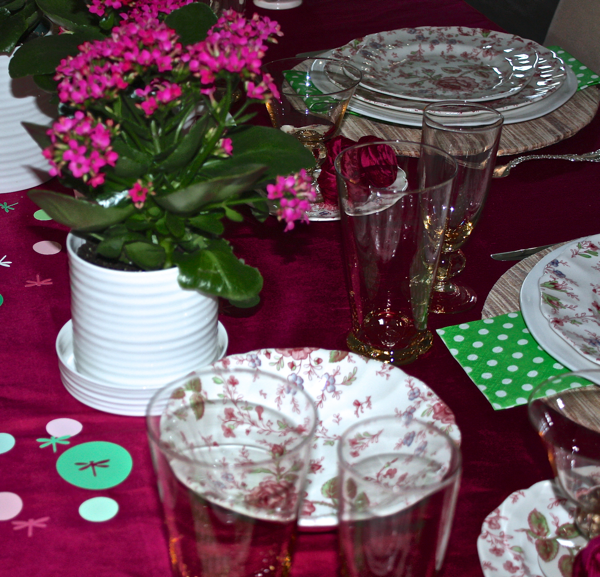 A few punched dragonflies and circles for colour and a bit of fun…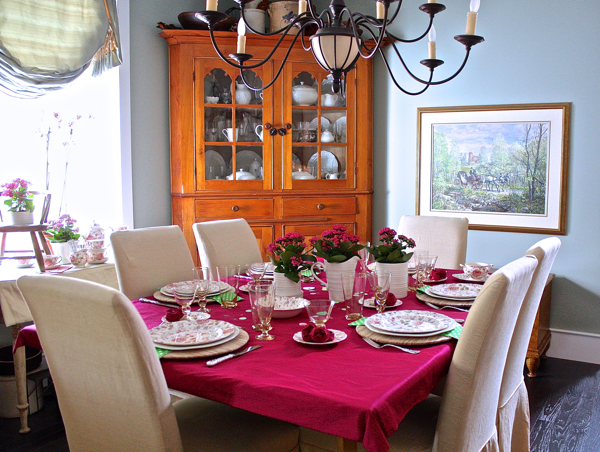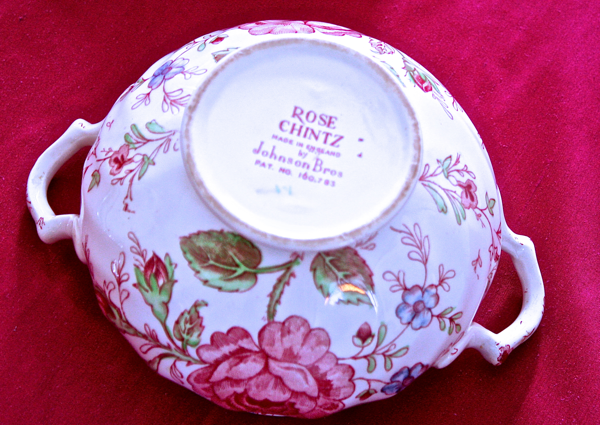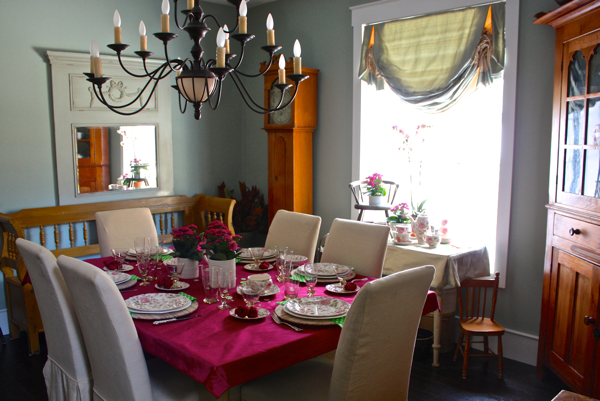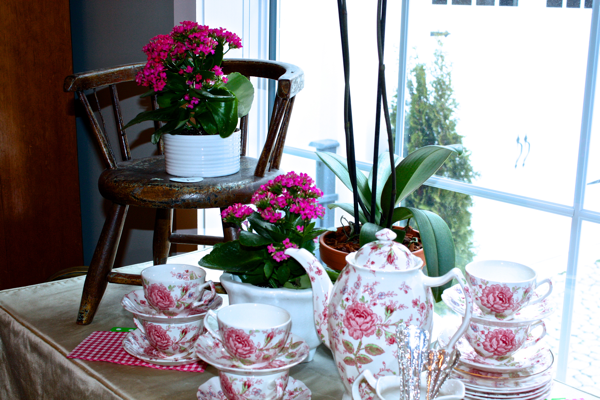 This window is perfect for vignettes…
and a great place to set out desert and tea…
That slipcover is made in the same two tones of silk as the balloon shade.
It is hiding a not so lovely top of an antique drop leaf table whose leaves went missing long ago. A great solution when you want a more formal look.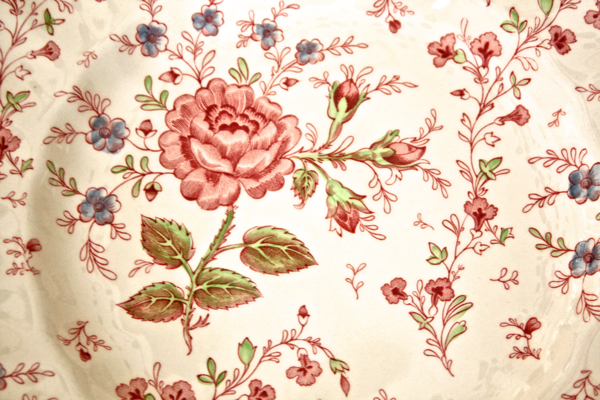 It is such a pretty pattern…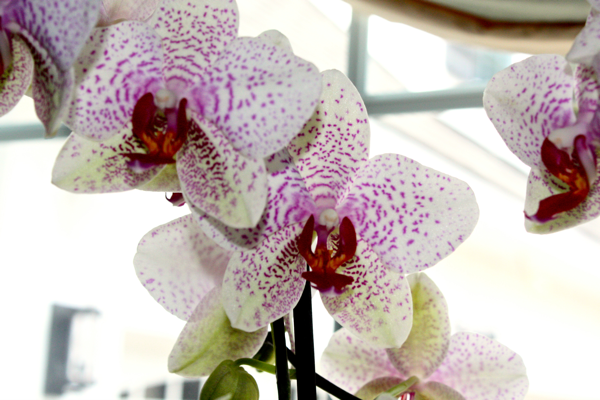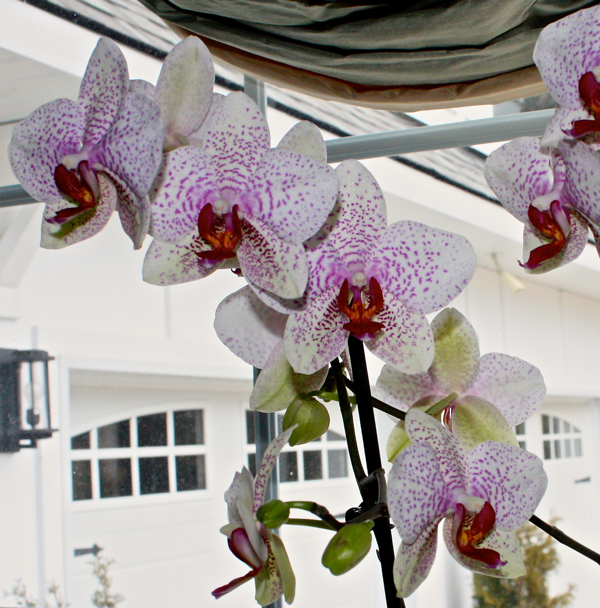 Wasn't it nice of our orchid to play along with my colour scheme…
It is amazing right now, and it loves being in that window!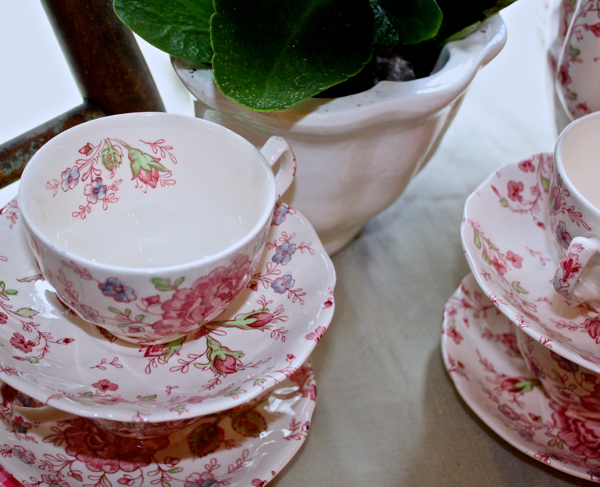 Only one of the tea cups has this pattern on the inside… so charming…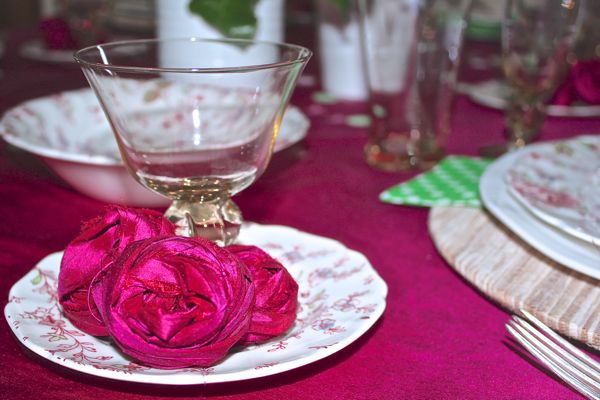 Strips of torn silk wrapped into roses for added interest… They are so easy to make, here is the link to my tutorial, they are also lovely for topping gifts!
I also used the same silk fabric for the tablecloth. Don't tell anyone…
The silk is just folded under and I make the nice pointed corners… with staples underneath…
What?, staples you say! 
Yes, I should have put a few stitches in instead… sorry mom!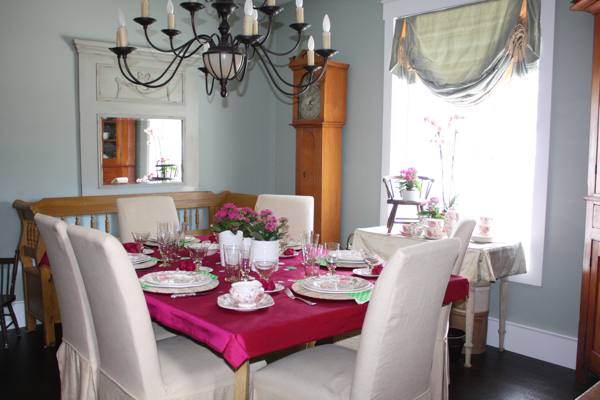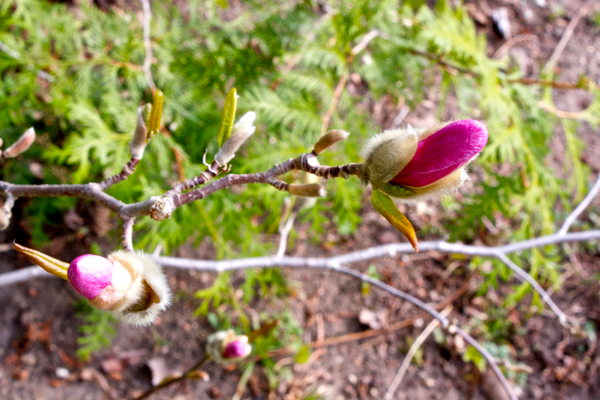 Now… I wait.
Hopefully Mother Nature enjoyed herself…
and in a few weeks I will see these beautiful magnolia buds again…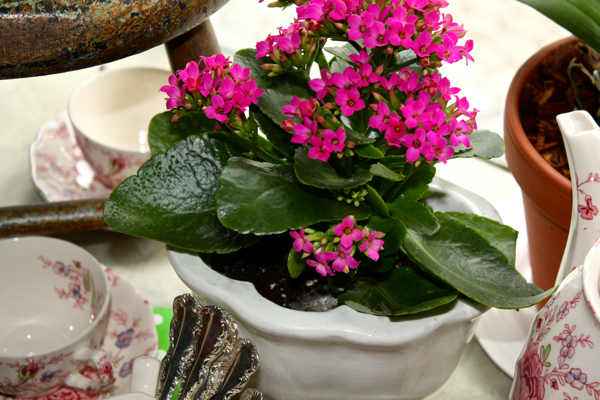 I wish all of you could have come over for the party…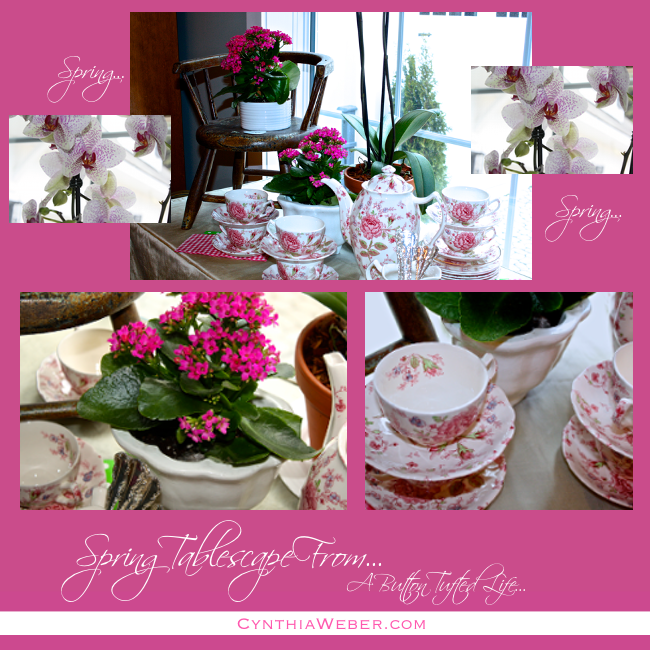 Are the flowers starting to poke their heads up where you live?
I would love to hear what is waking up in your gardens!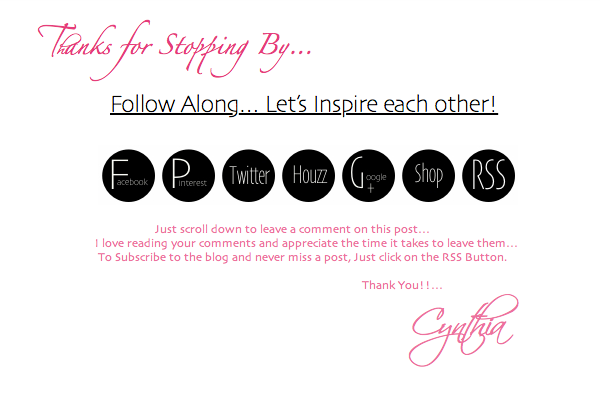 Sharing this project over at: My Uncommon Slice of Suburbia