I was contacted by Alina Tugend writer of Short Cuts a column for the New York Times.
She was looking for ideas on safety in the home over the holidays.  
She found me through the website Building Moxie where I had been quoted about the subject,  I was happy to oblige.
If you would like to see the article in the Times here is the link and for the post on Building Moxie the link is here.
I gave lots of thought and quite a few ideas to Alina and had a long list of more decor/ entertaining tips…
So, I have decided to share one of them today…    I have a co-host…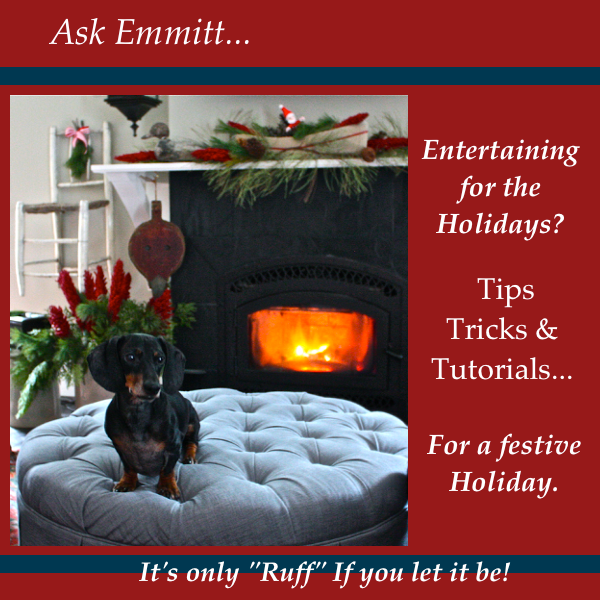 Clever, don't you think?
My Holiday Entertaining Tip for the day: 
This tip is from my uncle Doug… I remember being a kid at a family dinner.
We had eaten a few hours before… the hostess started to get out a few munchies.
Popcorn in a huge bowl came out onto the coffee table.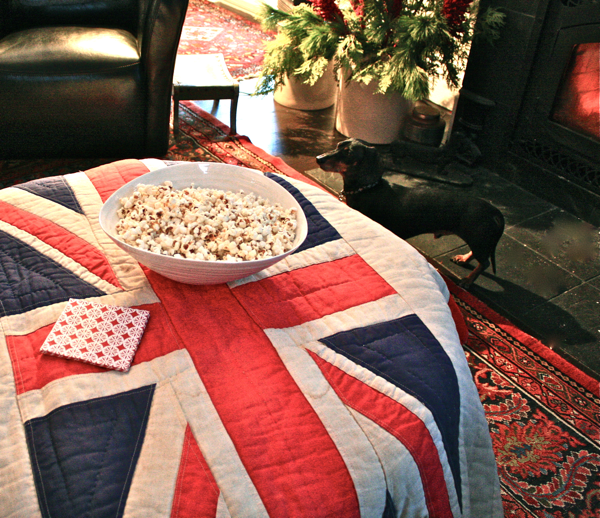 I went over and grabbed a handful and tried to eat it without dropping some onto the floor.
My uncle casually reaches over and grabs a cocktail napkin, he takes one of the four sections and flips it over to the other side.
It made a bowl in his hand!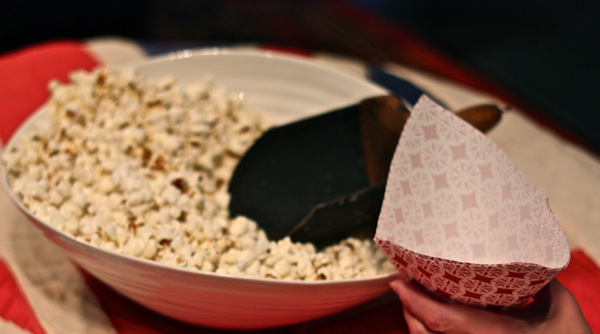 I swear I heard the Hallelujah Chorus!
He put a huge handful in his magical napkin bowl and went to sit down.
I had to try it for myself!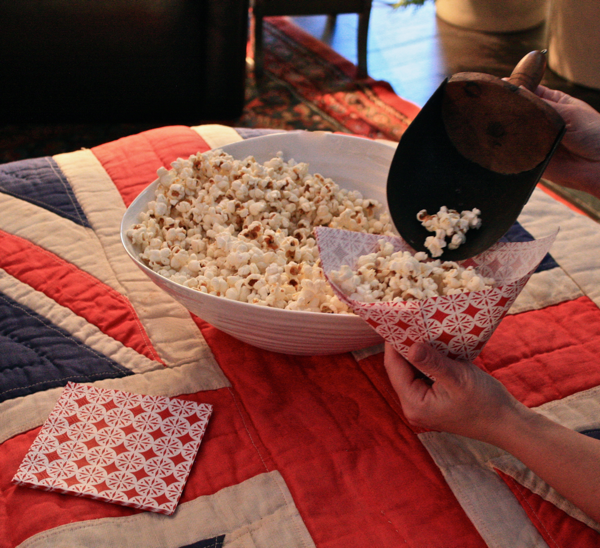 It was fantastic! 
I have used the magic napkin bowl at any opportunity since then… It has served me well.
The best part… No extra dishes!
Also, have a scoop in the large popcorn bowl. People will be more likely not to just stick their hands in if one is there. 
This is an easy way of trying to limit cross contamination.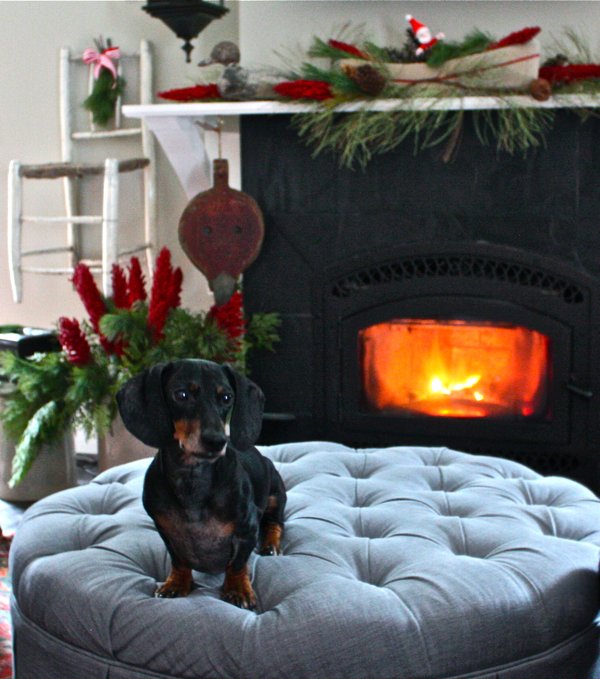 This Holiday tip is Emmitt approved… he loves popcorn!
Yesterday I posted on our living room decorated for the holidays so I think I will take a break for the weekend!