I am starting a new feature today…
Weberized Wednesday.
A client of ours came up with the term "Weberized" to describe how Kent and I swept in and completed a full scale  interiors project for them in a six week period so they could come from their home in California and enjoy their cottage in Bayfield for the season. If you are interested in seeing the project here is a link.
The term stuck and now we refer to all our clients as having been "Weberized"
Here is what I am thinking for Weberized Wednesdays…I am going to do a wrap up of what has been going on at Hoop Top House and highlight some current projects we are working on.
So, here we go!
Today is HUGE for me… 21 years ago today  our son Spencer was born.
He has always been a great kid but the joy I get from seeing him grow into such a fantastic man has swept me off my feet! ( yes, he is all that!)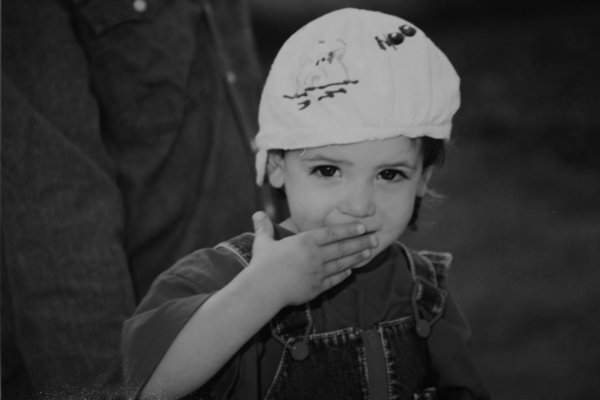 I need a minute…so cute!!
Ok, Now back down to earth shall we?
Decorating and client projects have me in full overdrive mode, I am like a tornado spinning with ideas and projects… positively dizzymaking.
I am getting the magnolia today for the front room, the tree is up but I have been waiting on this order before going to much further. I can hear Kent coming in with it… I hope it is nice, can you all wait so I can go look?
I'm back, It's fabu!! Look for the living room post later this week!
Last week I shared some great holiday urn inspiration photos on my Pinterest Board Urns  and did a post featuring our front entrance decked out for the holidays, here is that link if you missed it.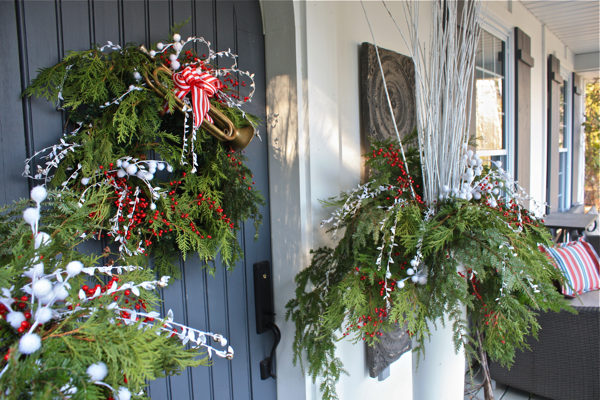 I also really like the birch we have been seeing in holiday displays recently so I wanted to give you a few tips if you want to try to recreate a similar look.
Remember, that modern feeling has a lot to do with the elements you choose and how you place them.
I would suggest keeping it simple and not putting a bow in it… The bow will tend to draw it more to a traditional feeling.
Start by placing the birch where you want it in the middle of the urn. Add in the fresh greenery all around the base. Now, if you are using the Sweet Huck add it in next, higher in the middle and then a few sprigs more horizontally to bring that colour out to the widest point of the arrangement.
Magnolia leaves are great because they are so velvety and exotic, the dried pomegranates are also perfect for both modern and traditional displays. If you have decided to use either of those, add them in next.
I really love how they used smaller birch sticks horizontally in the inspiration photo. I think It adds both interest and balance.
I hope this gave you a few ideas!
Let me know how it goes! I know it will be fantastic!
I tried a simple birch look myself for my side entrance today.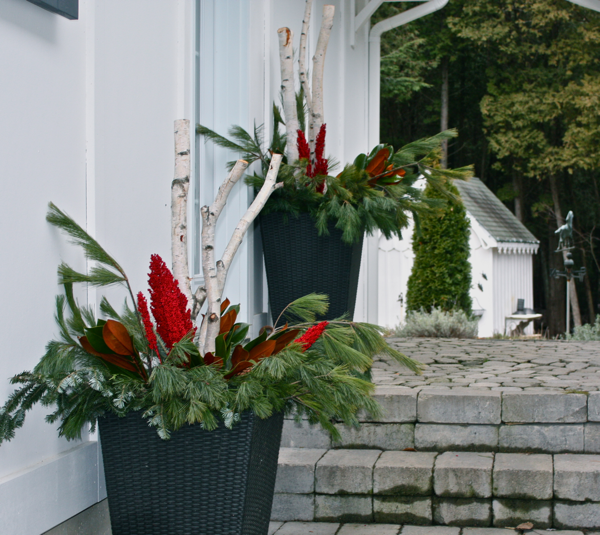 I think they are fun. Now we just need a dusting of snow!!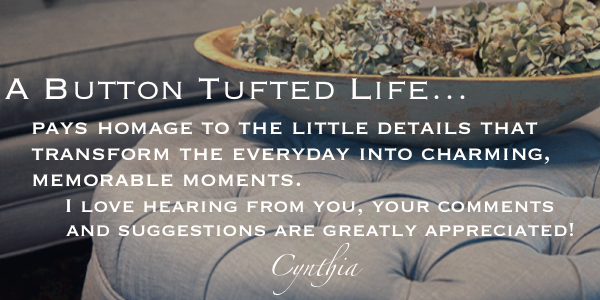 We now offer e-design packages for distance clients and our shop carries a delightful selection of beautiful items to enhance your home.
To leave a comment, scroll down to the bottom of the page.