I did it… I joined Instagram!
I honestly don't know why I didn't do it sooner… It is a ton of fun!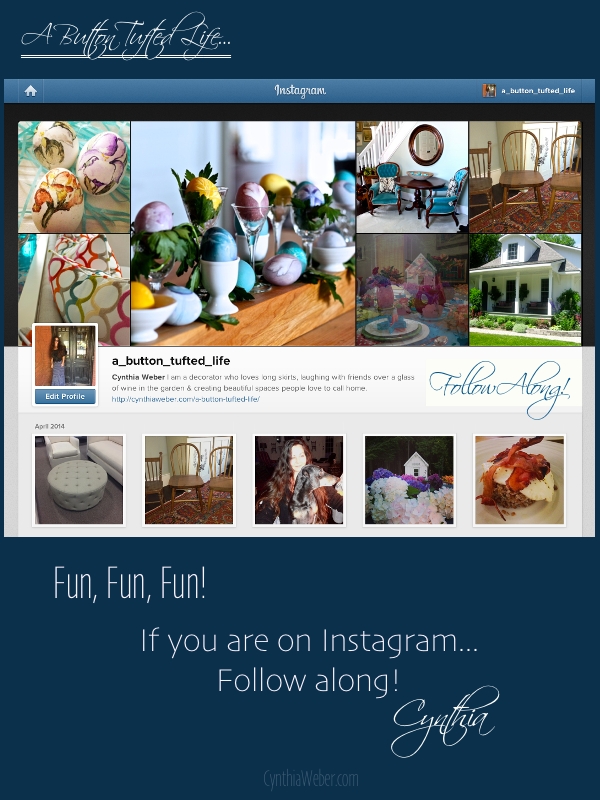 Are you already on the band wagon…
I thought you would be!
There are so many great people to follow…
Perhaps even… ME!!!  click through and follow me on Instagram… We will have some laughs together!
Kent is already annoyed with my new hobby. He has been doing a lot of eye rolling.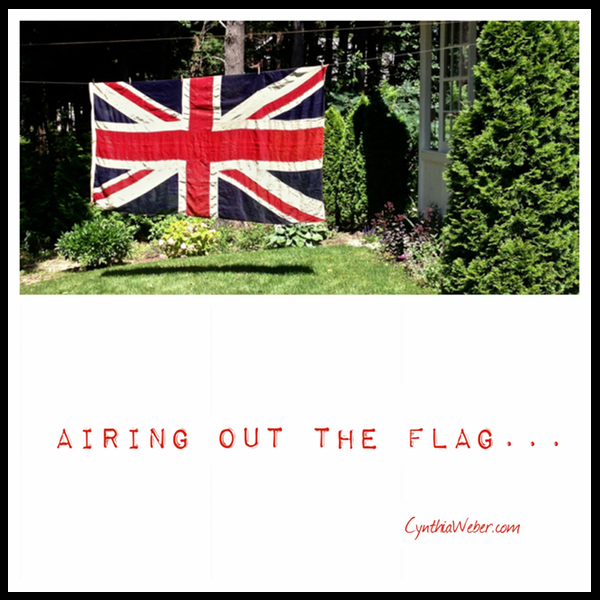 These are some of my recent pics…
They are mostly from our adventures going to two auctions over the weekend…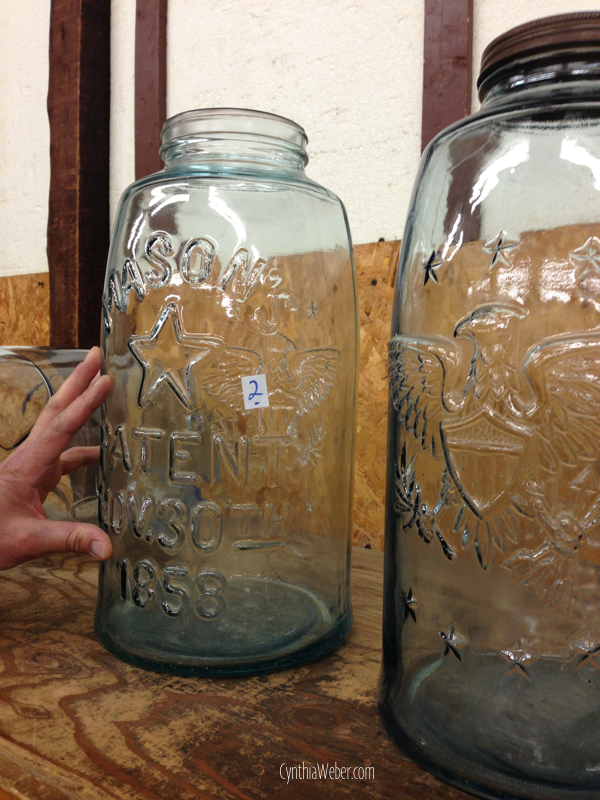 Like this one…
I couldn't believe the size of these mason jars ( that is Kent's hand  for reference BTW ) I honestly don't know if they were vintage or reproduction but they sold for over $50.00 each when you factor in buyers premium and tax so they did not end up coming home with me.
Saturday morning we got up bright and early and headed out to another auction. This one had a ton of rugs advertised and I had very high hopes of coming home laden down with vintage textile bounty!!!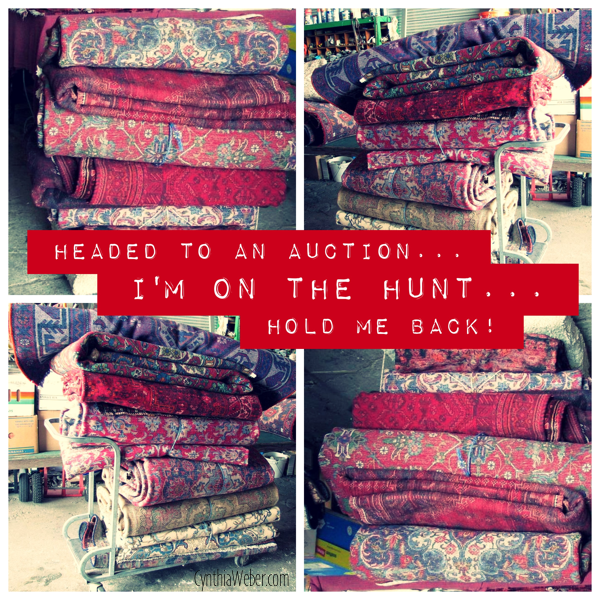 Kent couldn't believe I spent the time making this collage on the way… ( the app is called picframe if you are interested… tons of fun! )  I had a blast and it killed some of the driving time! 🙂
Unfortunately… the rugs were not as good as I was hoping they would be and so we decided not to wait around and took a tour instead.
Driving around looking at churches, barns, old commercial buildings etc. has become a bit of an obsession… We would really like to do a historical restoration sometime as you may have heard me mention before.
Well, a girl can dream!
About mid afternoon we found our way to a favourite factory outlet. It is always fun walking around and having a boo at all the interestingness ( I know that isn't a word but it really should be )
This caught my eye as we were checking out…
Don't tell me you can't get anything for free anymore!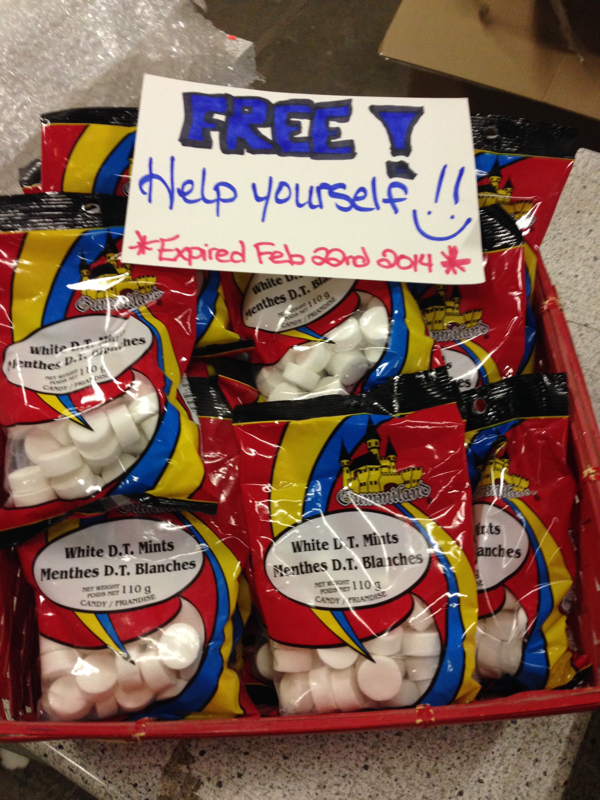 You are welcome!
Are you perhaps interested in what we bought?
Let me say before showing you the pic that I really did not know that it was heavy… I thought it was light guage tin or something so I made Kent walk infront of me carrying it so I could take about five photos…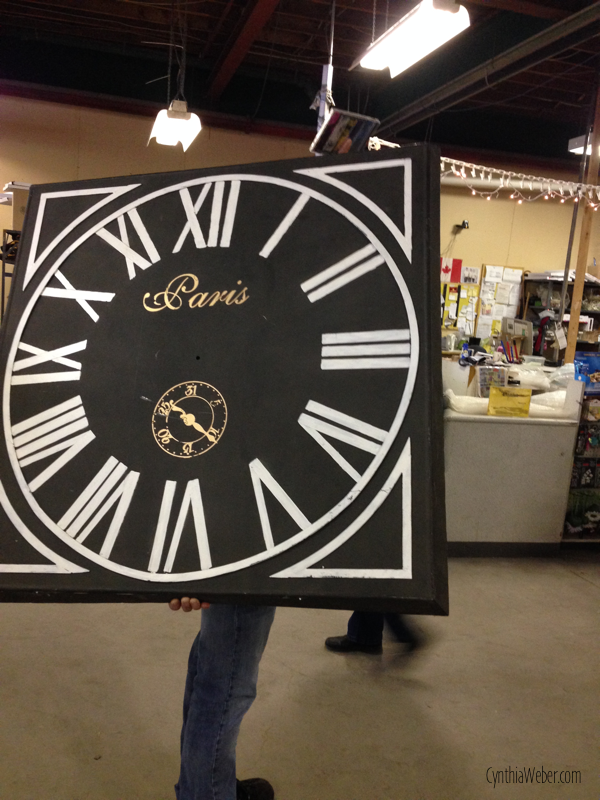 Turns out… It is actually QUITE HEAVY!
Yup, you guessed it… eye rolling!!!
Anyway, the plan is to put it outside leaning against the chimney. I think I may paint over the Paris and put Bayfield on it.
Maybe with some clock hands permanently pointing to 5 o'clock ( cocktail hour ) 🙂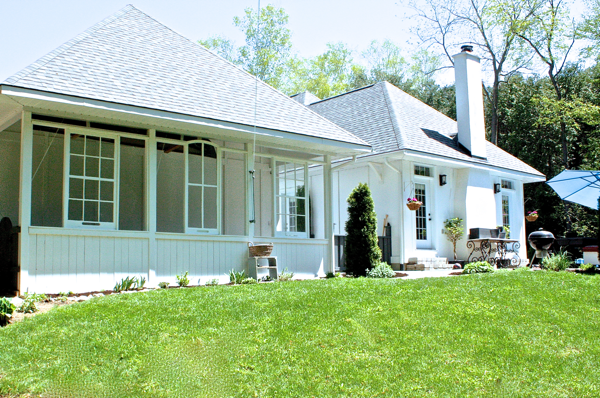 I think it would look quite fun, what about you?
It was about this time last year when we added those antique windows to the overhang. (  If you missed that … here is the link. )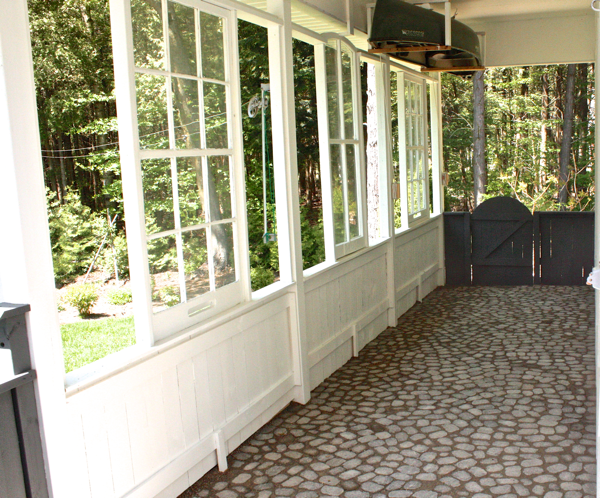 This year it is more about enjoying the space and gardening! I can't wait for the flowers to bloom!!
Well, that was our weekend. Oh I almost forgot…
We had to stop in at Schultz's bakery in Hanover on the way home.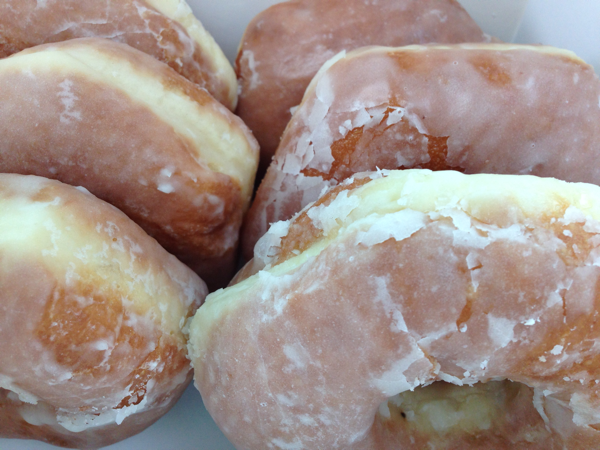 Well worth the calories!!
So, what did you get up to this weekend?