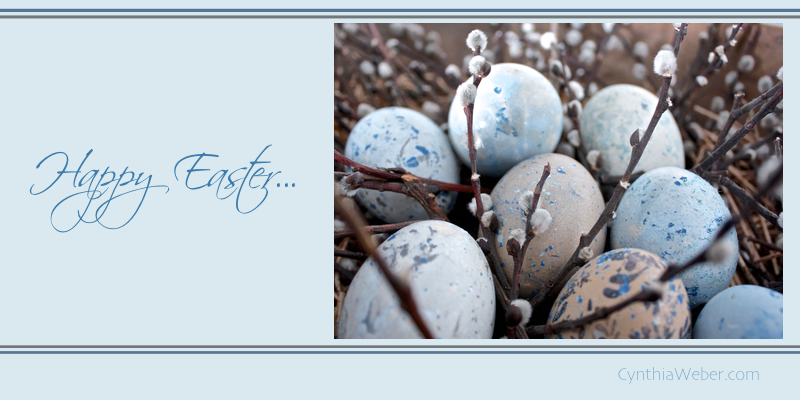 Are you hosting Easter Dinner this year?
I am not,  my mom has graciously taken on that role. She knows how busy we are with the opening of the Inn coming up.
 I am in the mood to decorate eggs though so… I'm on the hunt for some great Easter decorating ideas!!
( get it… on the "Hunt") 🙂
The photo above shows the direction my egg decorating went last year.
I dyed the eggs in coffee then added a few drops of several colours of acrylic craft paint and a few drops of oil.
Then I swirled it around in the coffee…
It seems like it would just make mud but what actually happened is that the paint stayed in tiny globs.
When the egg got stirred around in it,  speckles of all the colours stuck to the shell…
I think it looks kind of interesting!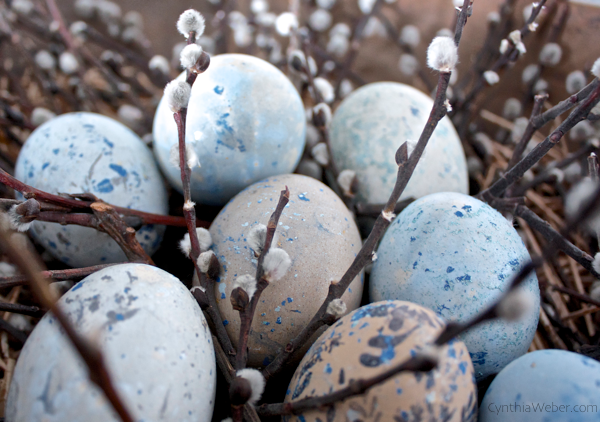 We have had a long and cold winter here…
Spring is just starting and things have not had time to green up very much. I needed an instant hit of Spring!!
So, I dug out my Spring Pussy Willow starburst to hang on the door.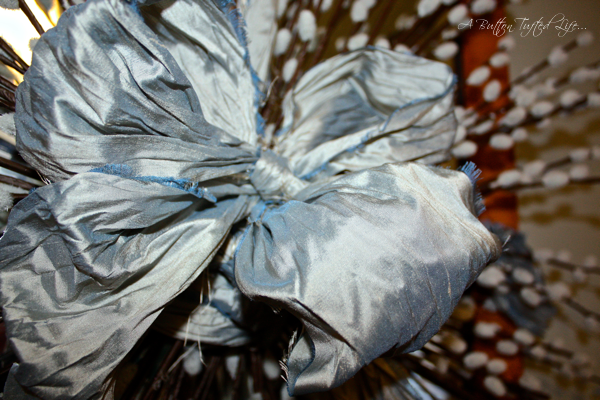 If you missed the DIY post about how to make it… here you go.
It really is a beautiful and easy way to add some Spring interest to your front door.
 Over the years we have had a lot of fun with different egg decorating techniques.
My favourite is the Herb relief patterned eggs dyed in natural dyes.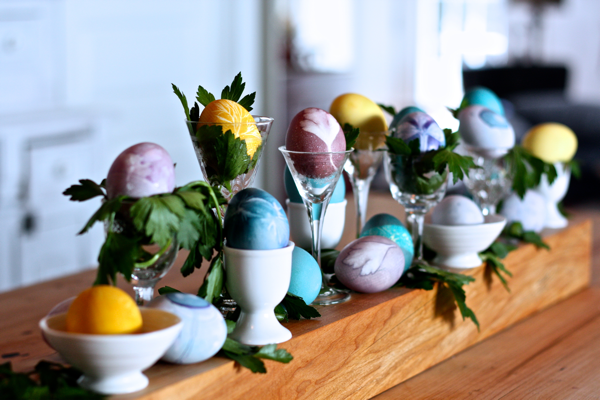 Vintage sherry glasses, egg cups and some small dishes lined on a piece of spalted maple made for a fun display…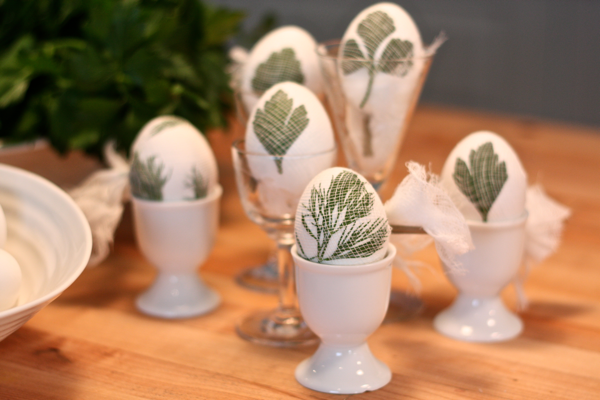 I shared the tutorial for making these herb wrapped natural dyed eggs on the blog. Here is the link if you missed it!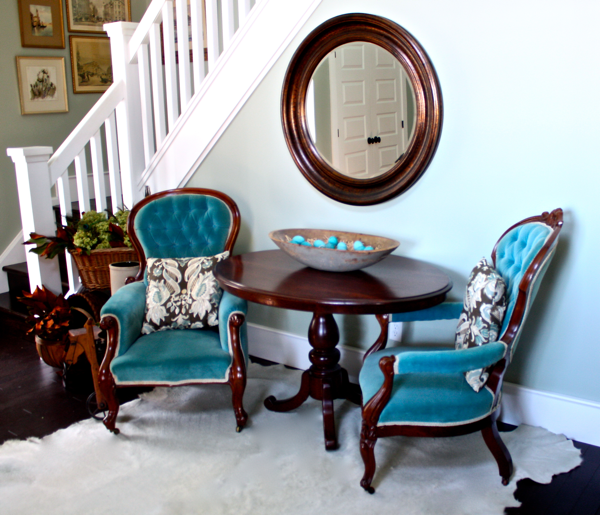 Cabbage dye is one of my all time favourite ways to decorate eggs… so simple and pretty don't you think!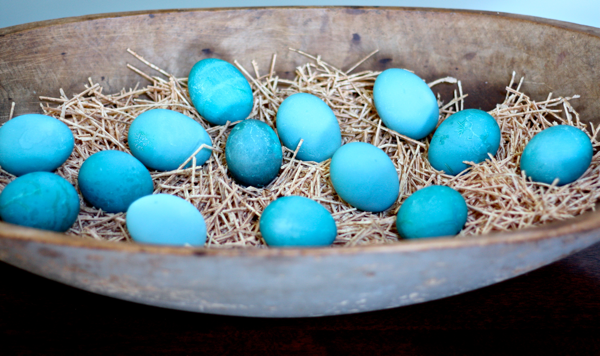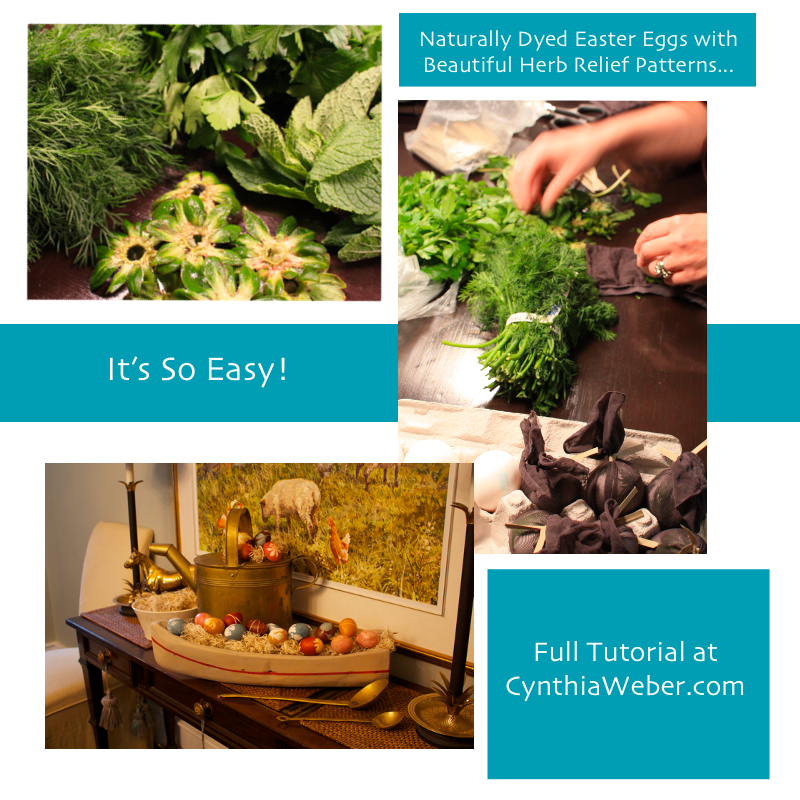 A few years back I used a boat that Kent had carved to display our Easter Eggs. It was a big hit with our guests.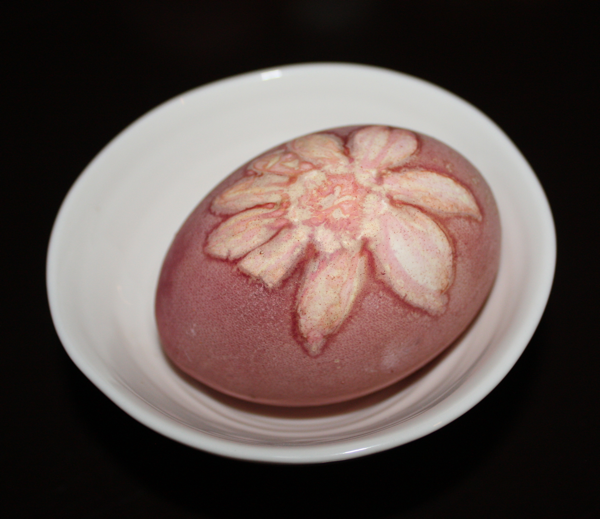 A strawberry top made this beautiful relief pattern.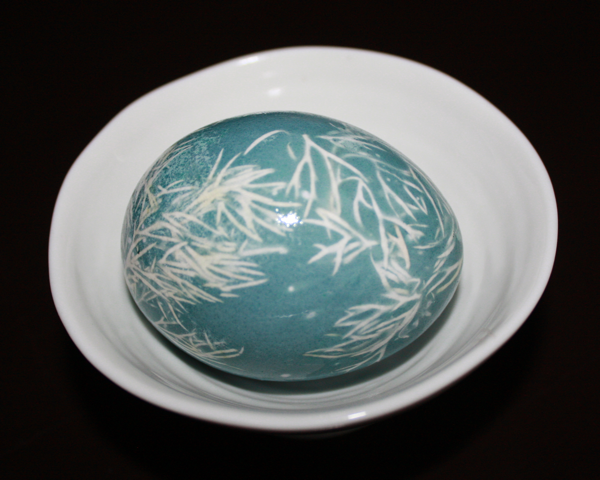 Wispy dill fronds for this one…
Another fun and simple Easter decorating idea was a jello bunny made from this antique mould.
You could easily make one from a cake mould.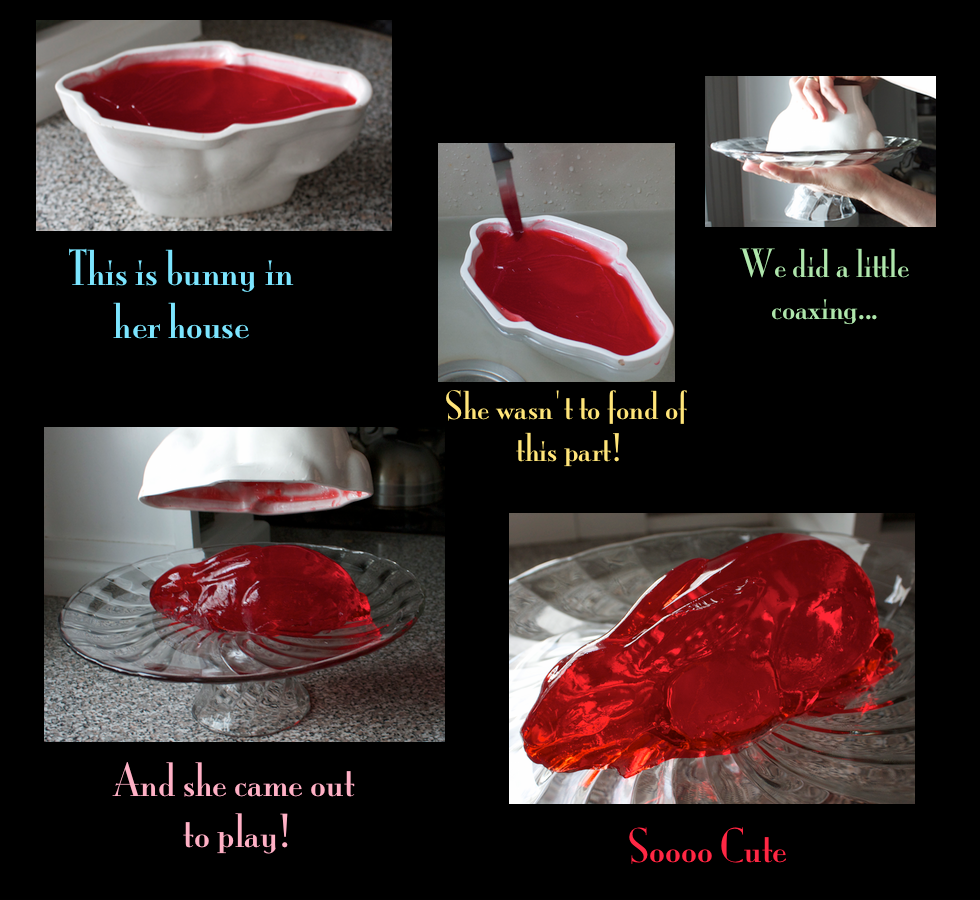 Sprigs of forsythia would look lovely around it.
For more Springspiration you can follow along with this wonderful group board I am part of.
It is called Hometalk Spring Inspiration and it is full of great ideas!
All this talk of Spring has me thinking about this…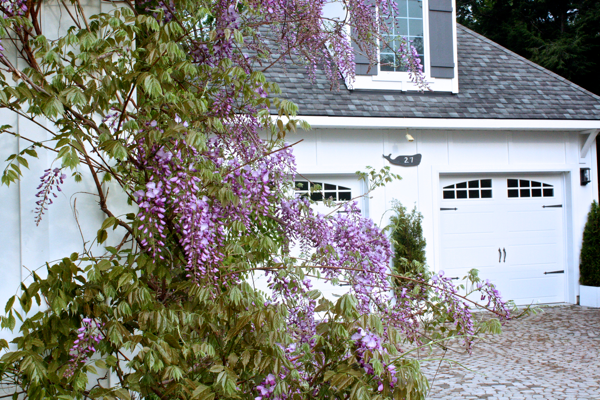 I do hope the Wisteria at Hoop Top House will bloom this year!!
I will miss it but I know there will be many new and beautiful Spring and summer blooms here at Bannockburn to enjoy…
I am anxiously waiting to see what will pop up.