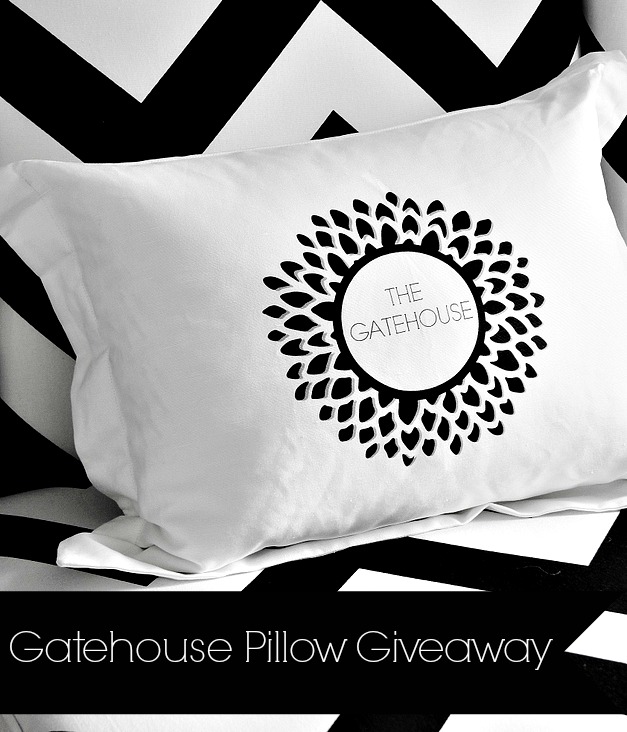 You all know I LOVE fabric…
So it should come as no surprise that I was over the moon excited to design a line of patterns for the Gatehouse at Thistlewood Farms.
Karianne is an amazing gal… talking to her is like chatting with happiness and light.
She is full of life and always makes you feel like you are the centre of her world…
I have no doubt that skill has contributed greatly to the success of her beautiful blog…
People love to pop over and hear her stories while seeing wonderful images of her beautiful farmhouse and her latest projects…
Myself included!.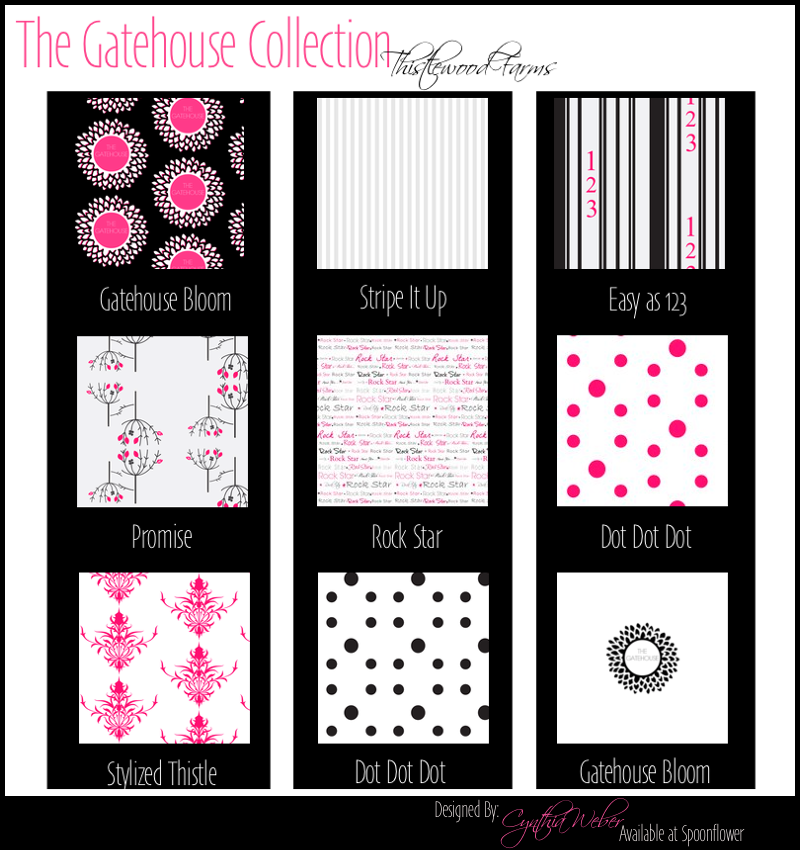 The Gatehouse Collection for Thistlewood Farms was designed around Karianne's vision for the Gatehouse.
We had a blast talking about her plans…
Laughing about totally unrelated blog things…
Dreaming about all the projects…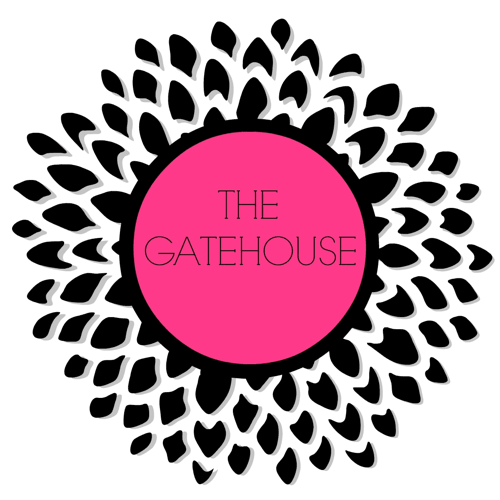 This pattern is called Gatehouse Bloom and it was the first one I designed… When it came time to think about a fabric to use for a giveaway I decided to use it in the black and white version to fit into more peoples decor.
The pillow was made using the very first yard of fabric I received… So, it is very special to me… and I hope… to you!!
Be sure to pop over to Thistlewood Farms today to enter the giveaway!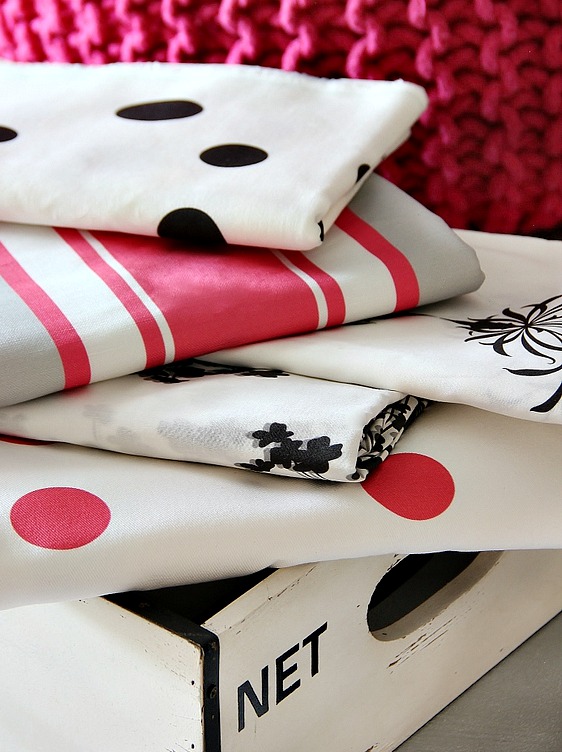 I was having so much fun with this project I decided to do something fun for Karianne…
I took the photo of her Gatehouse and turned it into fabric… Then I added some text… had a yard of it made and stretched it over canvas as a gift for her…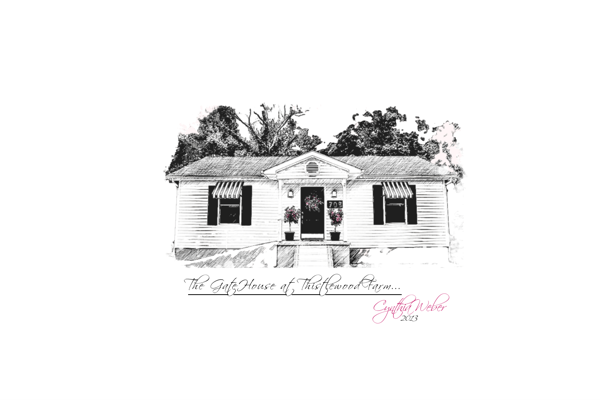 I packed it up with the pillow for the giveaway… along with some adorable hot pink toilet paper… because you know every room in the Gatehouse should have a bit of pink!! 😉
Here is what it looked like when I sent it off…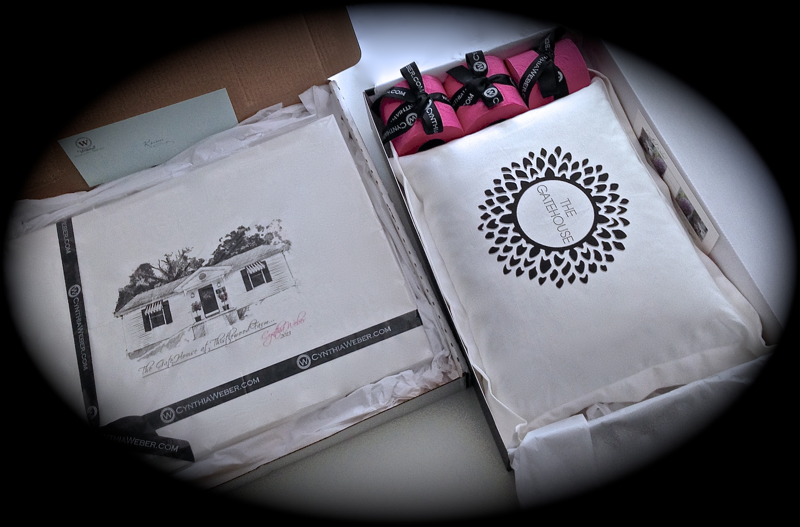 All the patterns in the collection can be made into fabric, giftwrap and wallpaper…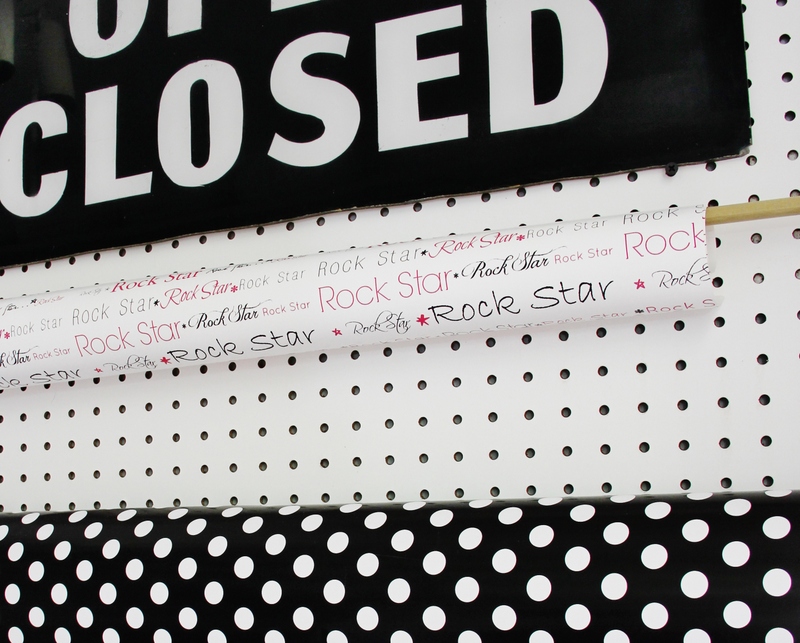 I tested the wallpaper using another one of my patterns over at Spoonflower called Faded Doorway
I used it for my mom's laundry room and bathroom makeover…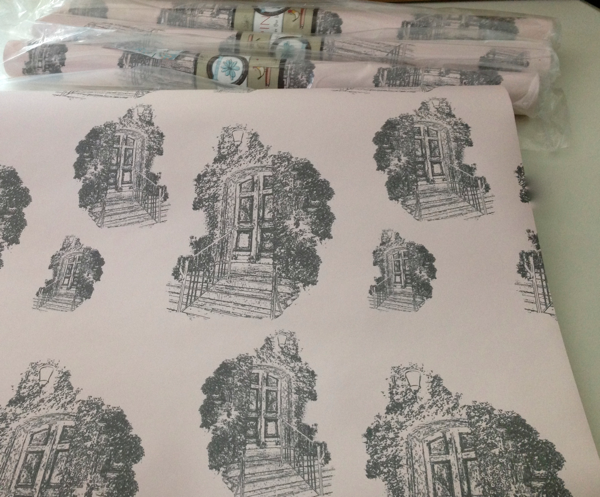 You can see that project here...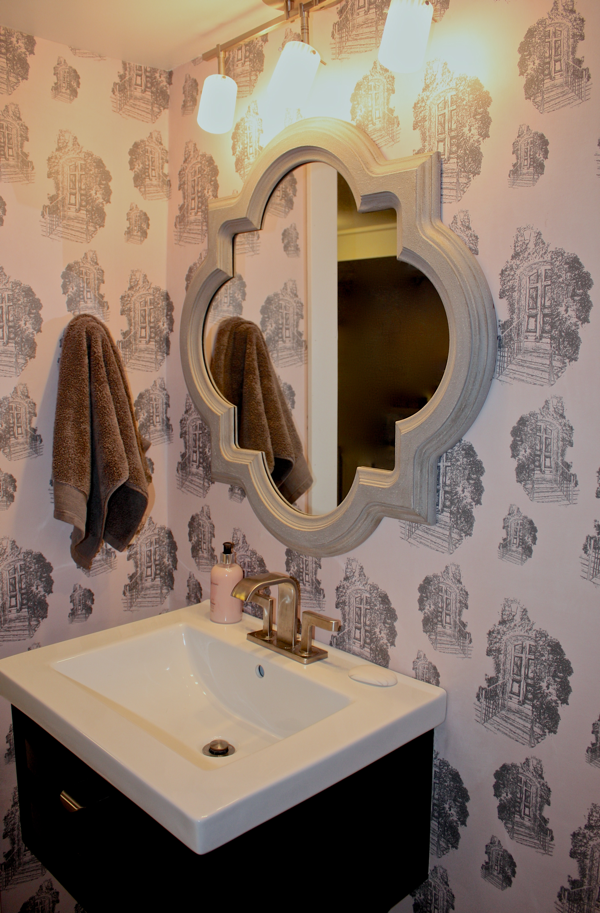 I have even redesigned a few of the patterns for Holiday gift wrap…
I am very excited to get wrapping!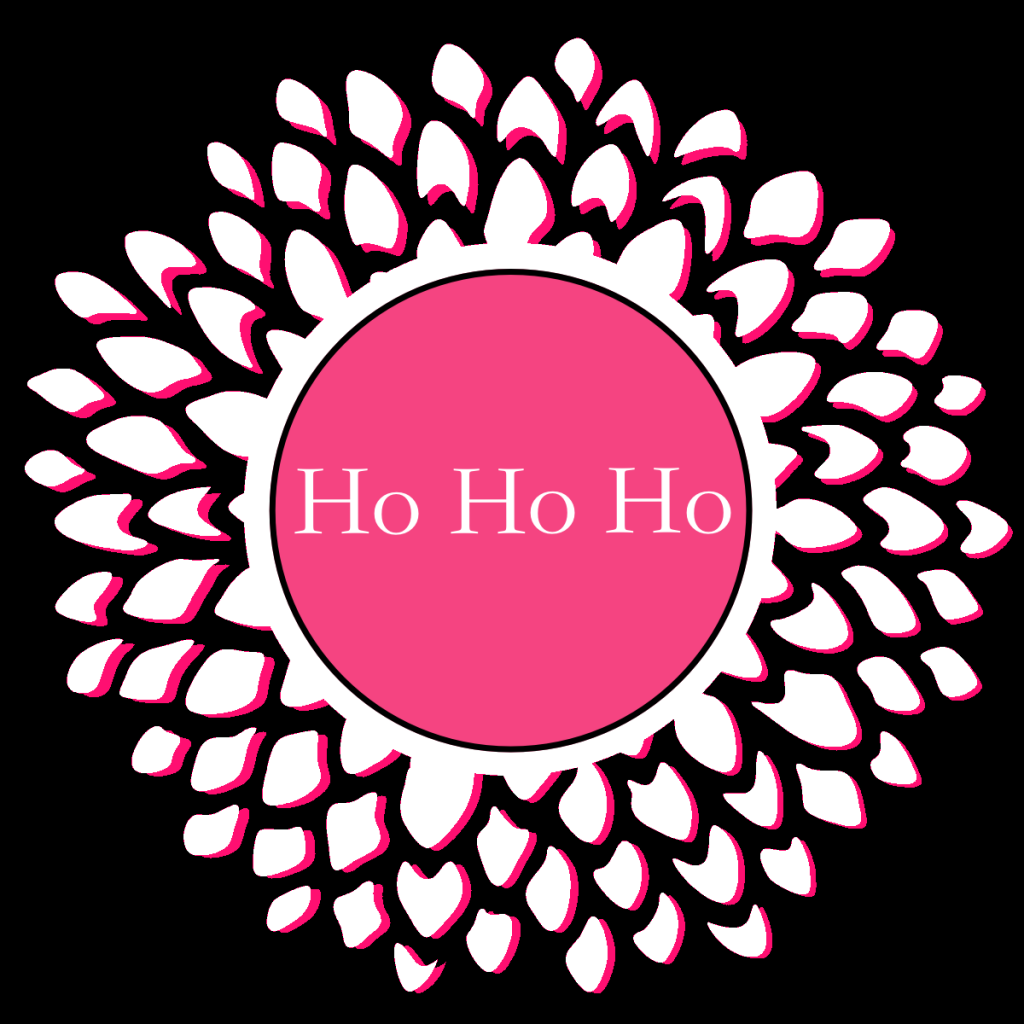 All of the patterns can be seen and purchased over at Spoonflower.
I designed the line in several colourways so if hot pink and black won't work in your home check out some of the other palettes!!
By the way…
If you are over here today from Thistlewood Farms…
Welcome!!!
I hope you stick around and check out some of my projects…
We are just finishing up a three month series on our current client cottage project…
It is called Client Diaries: Jess & Brad and it has been a blast!
That link will take you to the most recent post where we install a barn door and upgrade a shower surround using salvaged trim…
and if you love Pinterest… Follow along with me! I Love it over there!
Ok…
I need to run… like literally run, I have soooo much to do today! 
Have a wonderful "Pink Filled" day and don't forget to enter the giveaway!
I hope you win!!!!
P.S….
I have had a few people ask me what base cloth I ordered for the pillow giveaway since this post went live so I thought I would explain a bit about the fabric options. If you are placing an order for fabric through Spoonflower you pick a pattern you like then choose what base cloth to have it printed on. They have quite a few options but for pillows, drapery panels etc. I really like the Linen-Cotton Canvas. That is what the pillow for the giveaway is printed on. It has a lovely hand and is easy to work with. For upholstery applications I choose the Heavy Cotton Twill. I hope that helps and thank you to everyone that has left such kind comments about the fabric line! I am so very happy you like it!