This time of year I always get itchy to start decorating for the Holidays…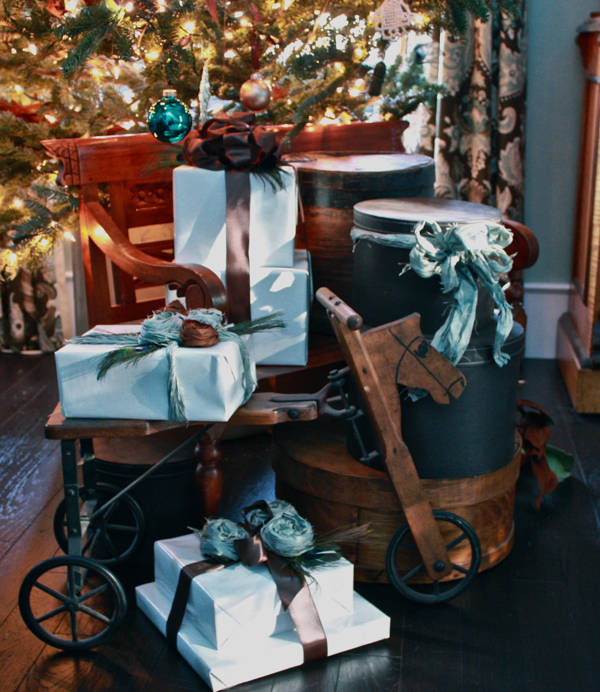 Every year I try to do something a bit different…
 I find it helpful to look back at what I did in years past and make a plan…
Do you do that too?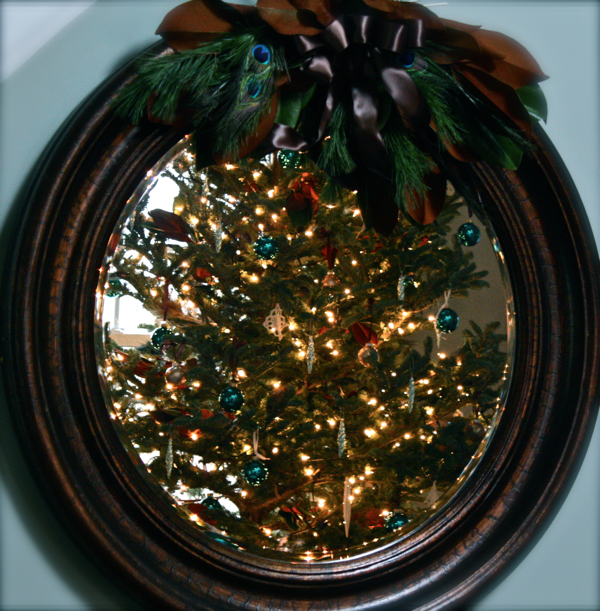 So…
Today I am sharing some photos of our house from the last few years all decked out for the Holidays…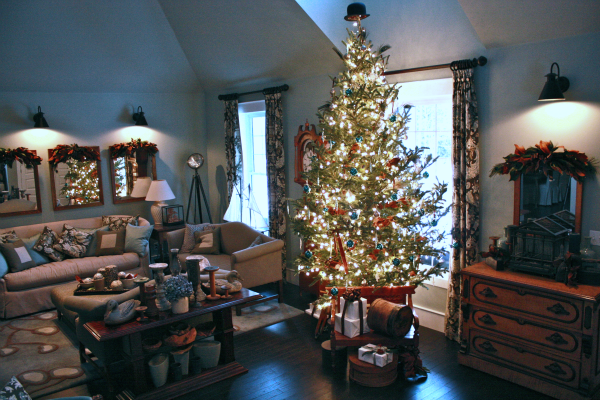 It is a great way for me to reflect and get motivated for this year…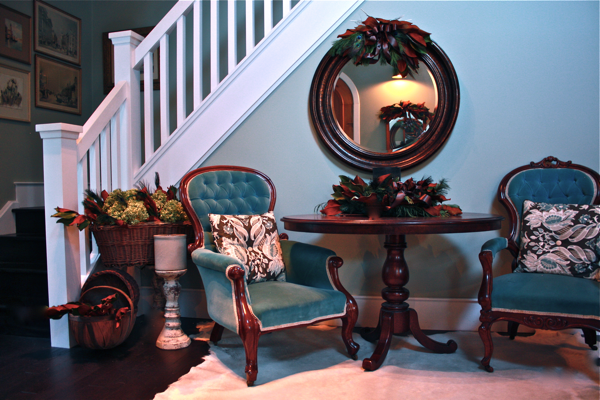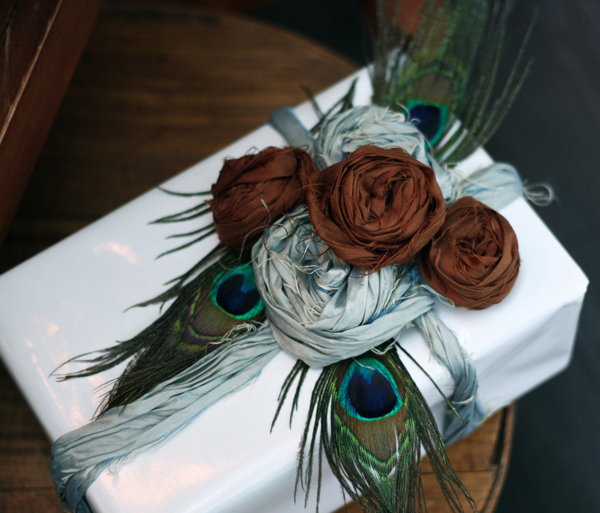 And hopefully a way for you to get some ideas for your own holiday decor!!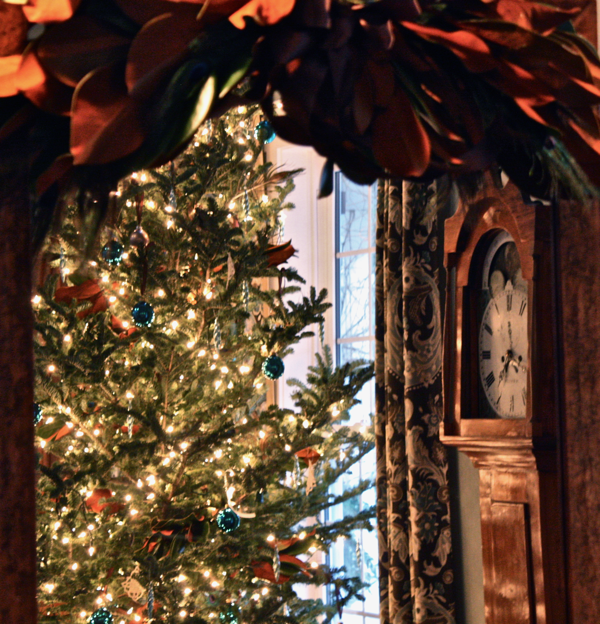 These photos are all from the living room at Hoop Top House last year… 
I used a lot of Magnolia and peacock feathers…
I also shared a few of my tricks for Holiday Decorating…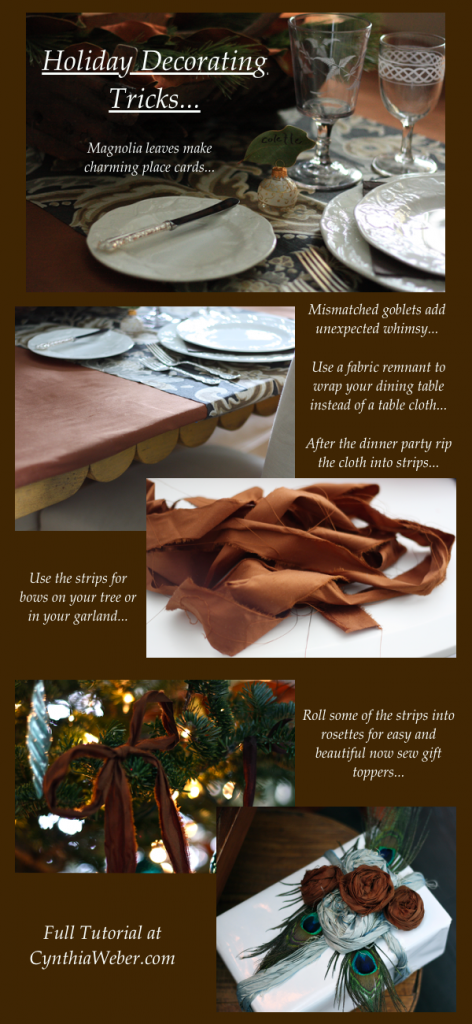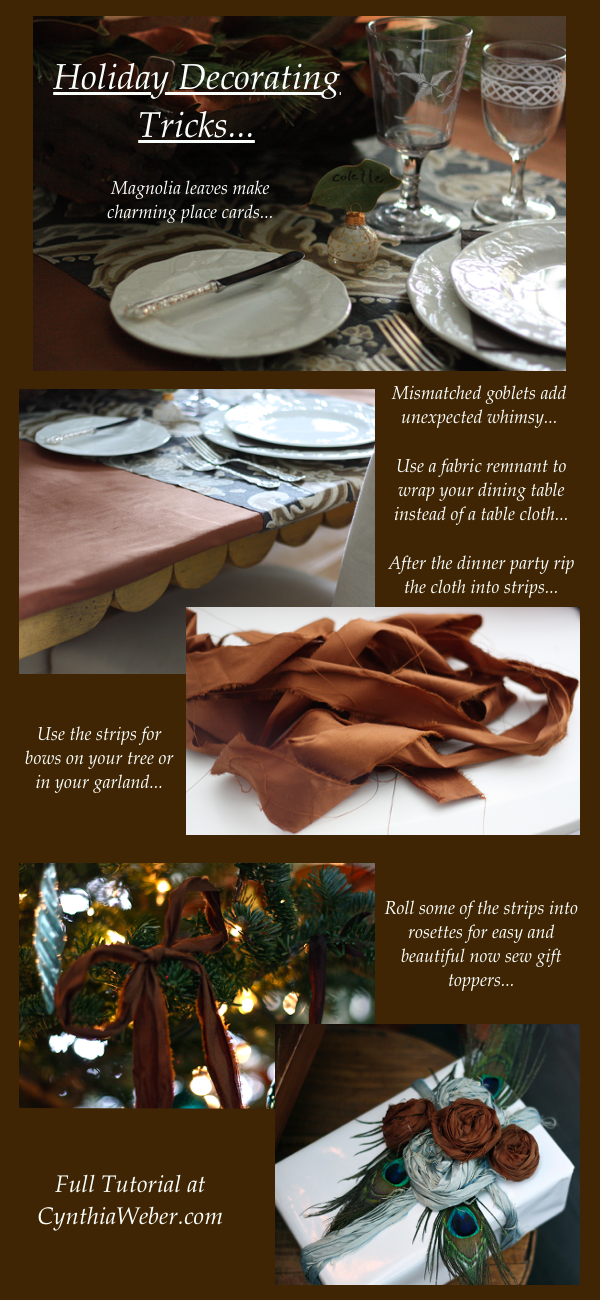 Including my easy tutorial on how to make these fabric roses…
I use them so many different ways…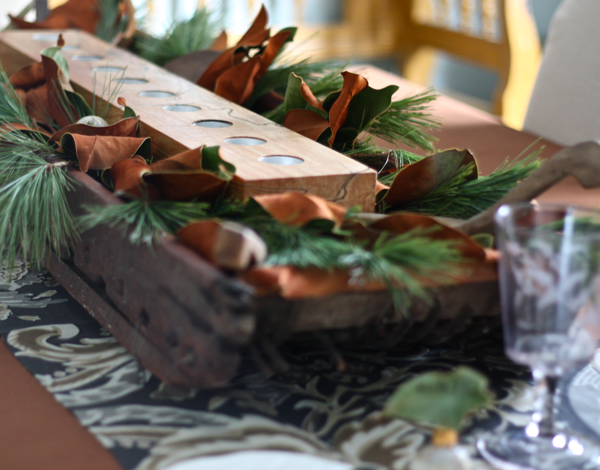 Kent made this Spalted Maple Candle Board for the dining room table… 
It looked amazing all lit up in the evenings…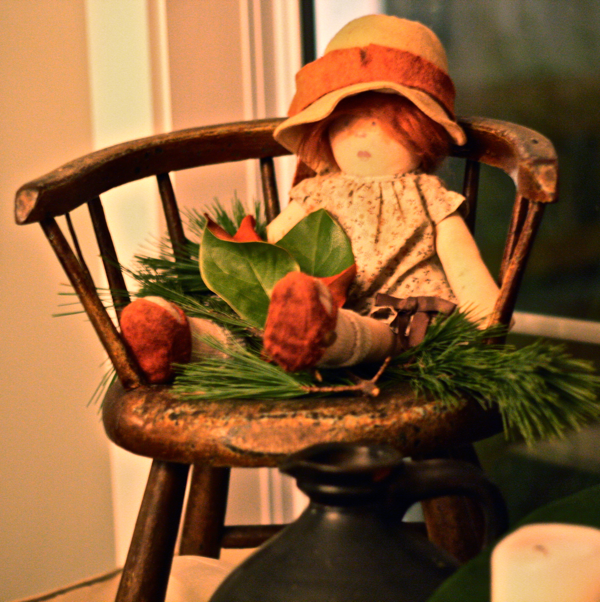 I have a thing for miniature furniture…
Especially little chairs.
They make me happy!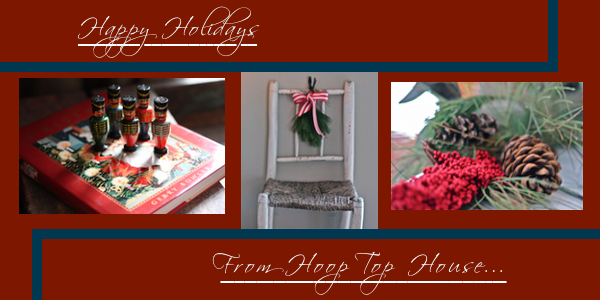 In the family room we went a bit more traditional…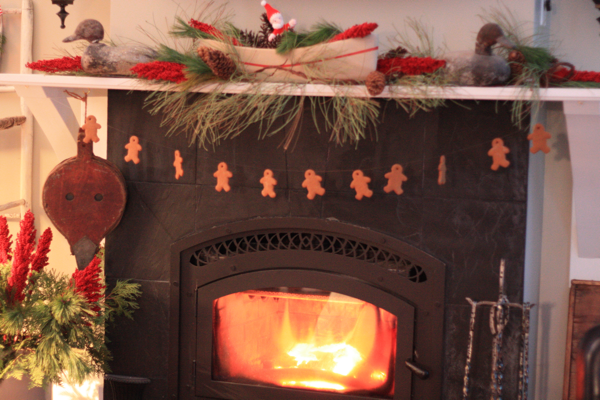 My mother's gingerbread men made a festive garland over the fireplace…
But, they didn't last long…
They were far to tasty!!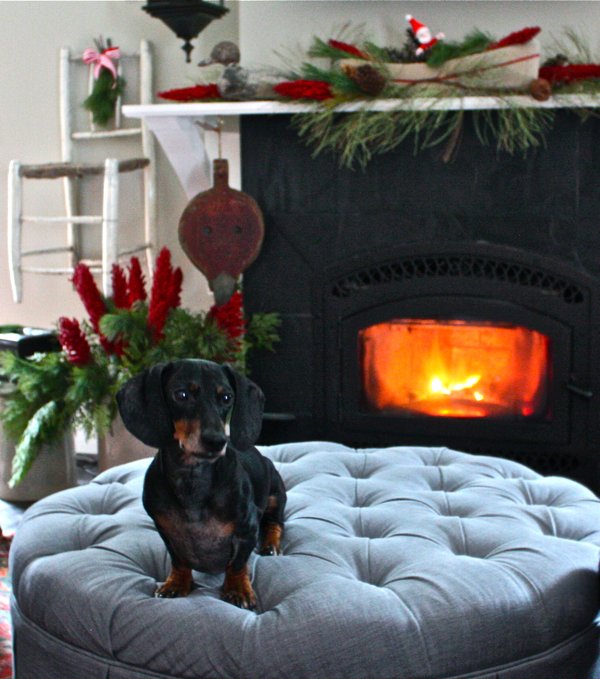 As you can see… they were long gone by the time this photo was taken…
The adorable Doxie is Emmitt, he is always sitting close to the fire during the cold season…
He loves the heat and the button tufted ottoman!!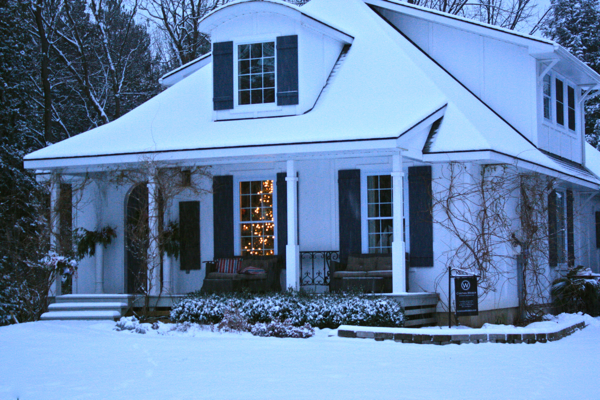 Outside I used salvaged columns on either side of the door.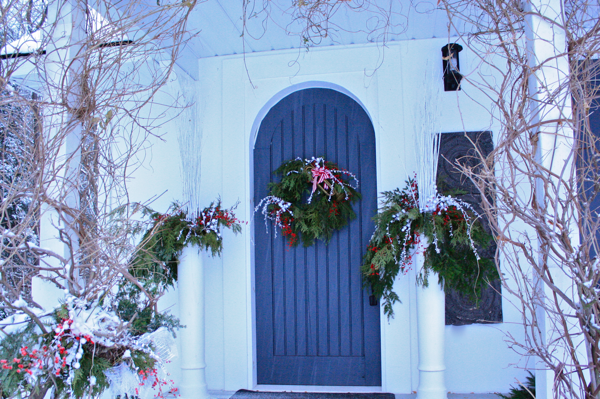 Tall white sticks surrounded by greens and berries…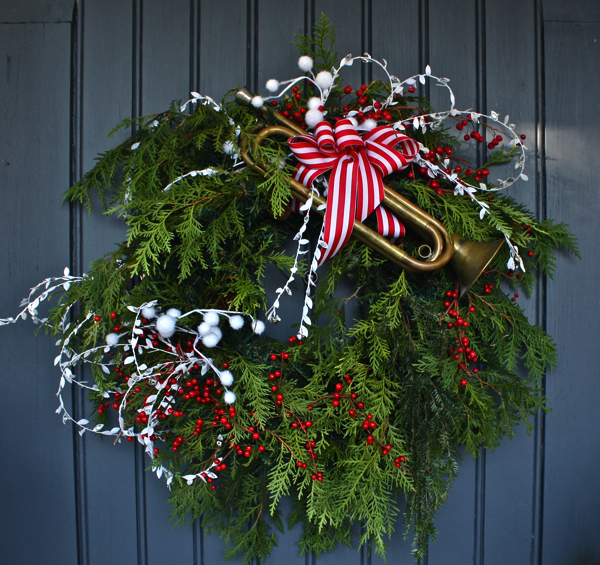 A vintage trumpet tied in with striped ribbon added interest to my front door wreath…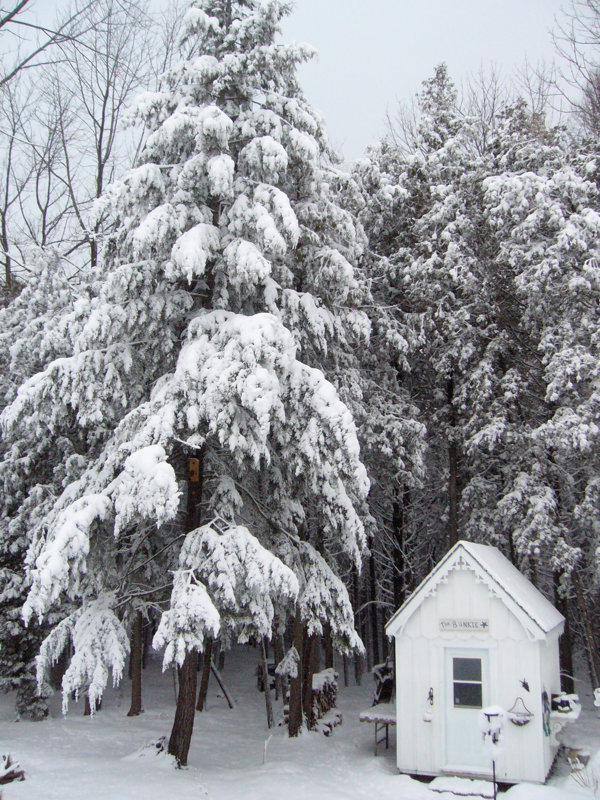 Our backyard is a magical place for me in the winter…
I love looking out at the bunky all covered with snow…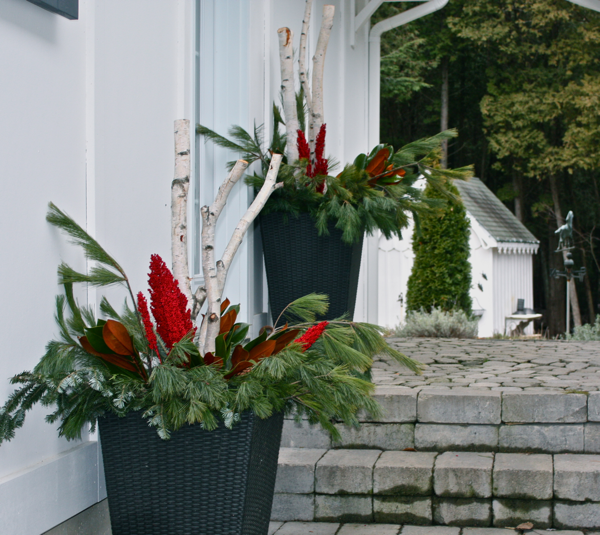 Luckily I got these planters finished before the snow came… 
I loved the birch branches…
I think I may need to use them again this year… 
Perhaps in a slightly different way…
Let's go back in … It is cold out there!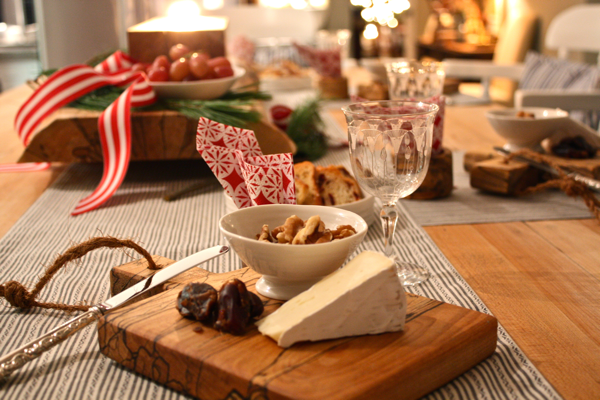 We love to entertain over the holidays and these little individual serving boards Kent made are perfect for casual gatherings…
So… That was last year…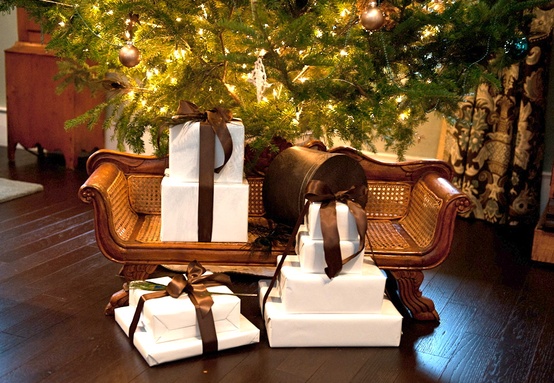 Now lets have a look at the living room from the year before…
 I kept things simple with white wrap and dark chocolate satin ribbon.
The miniature sofa is a special treasure of mine and I always try to use it somewhere in my displays…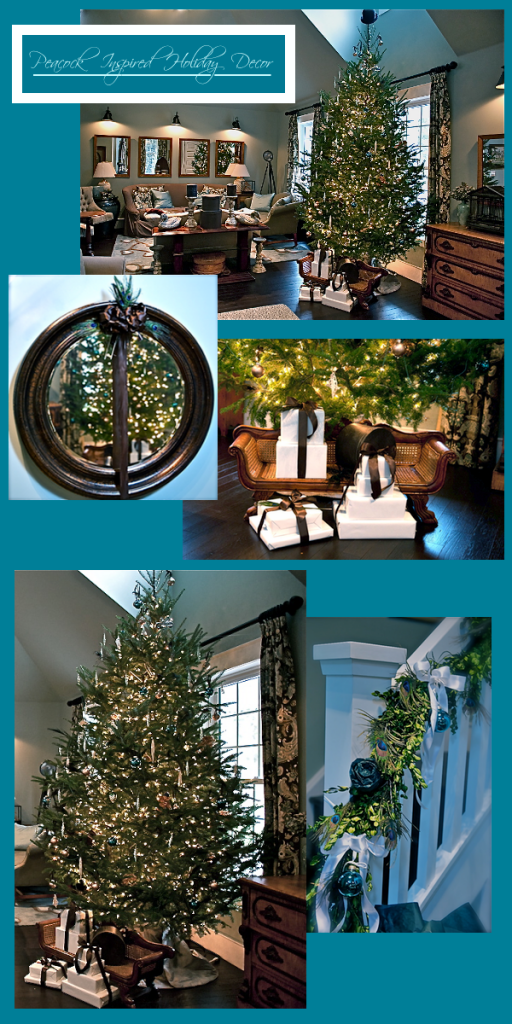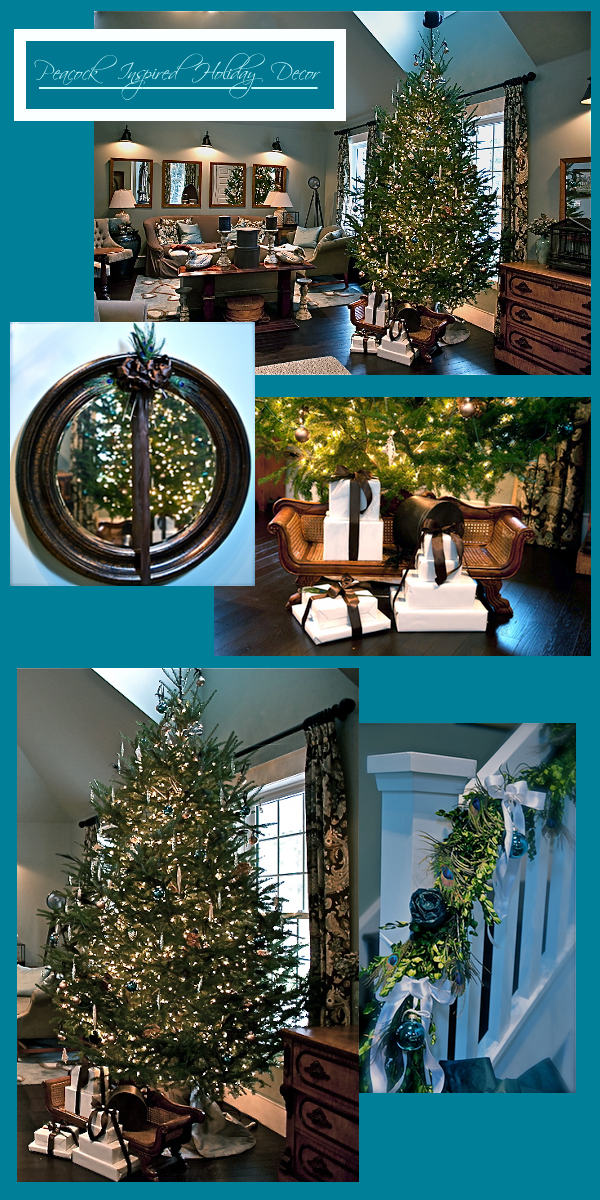 Peacock feathers and teal tissue paper formed the base for my decorating that year…
I used the tissue in many ways including turning it into roses for my garland on the staircase…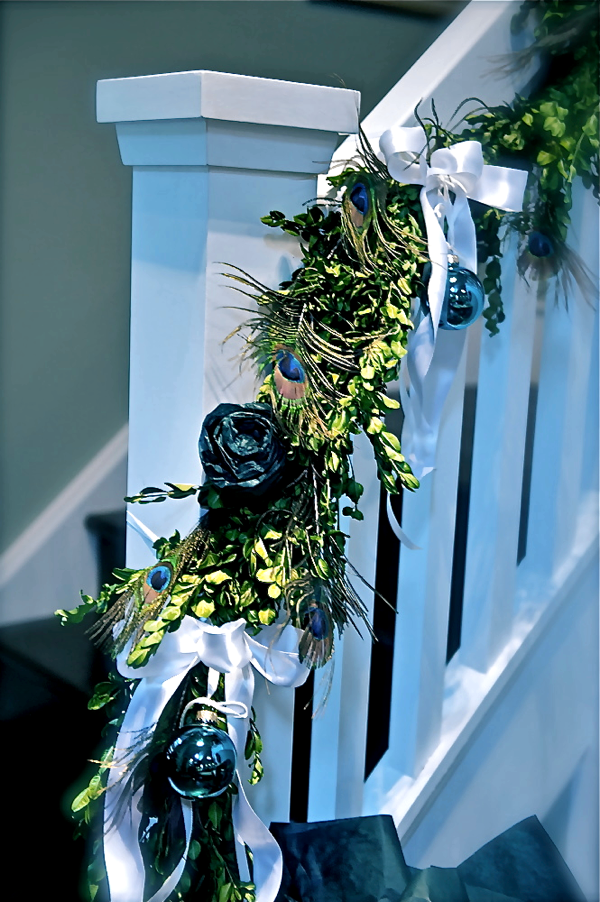 I told you I used those roses everywhere!
The boxwood was wonderful to work with and I missed it last year when I opted not to add a garland to the stairs…
Now I need to get to work on my plan for this years decorating…
Decisions Decisions…
One thing is for sure…
I think I have had enough of the peacock feathers… 
I can't wait to get going!
What about you???
Do you have your Holiday Decorating all planned out?