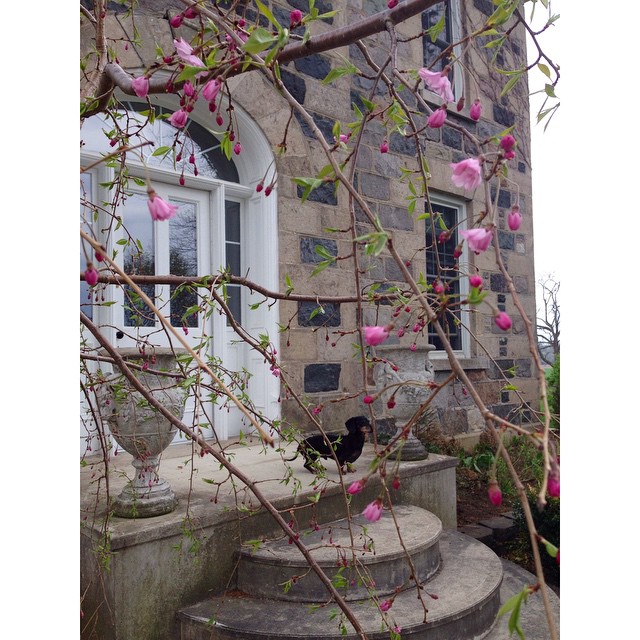 Have you heard the old saying "The shoemakers children have no shoes"?
Well…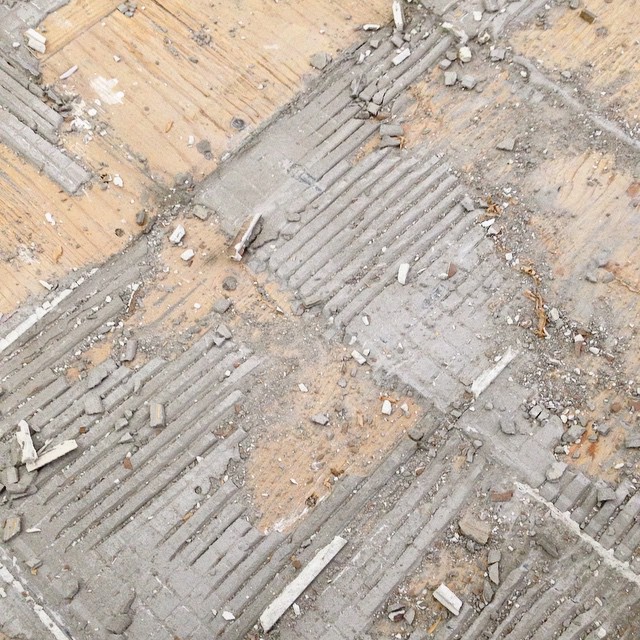 This decorator has been putting all her energy into client projects and now…
After living here at Bannockburn 1878 for over six months we are finally really digging into this kitchen renovation!
Yes, that's right!!
This gal is getting shoes!
Pretty ones…
And cabinets, appliances, flooring etc. and it feels…
Exhausting!!!!
What?
Not invigorating, creative, exciting???
How can that be you ask?
I'll let you in on a secret.
I am a terrible client!
I can listen and design, budget and plan so carefully and with complete confidence for my clients but when it's for us…
I am a basket case!
It is hilarious!
If you would like the back story on the kitchen reno saga… here is a link or two to get you completely up to date on my ridiculousness.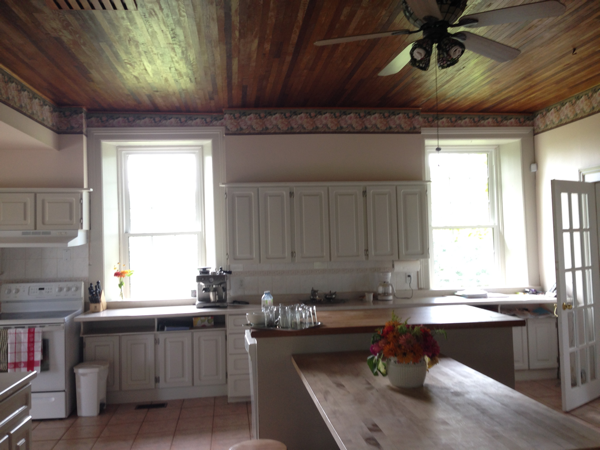 Yes, things are underway!
The cabinets are almost completely gone now. The only ones left are the small sink section because it is the only running water on the main floor right now so we want to leave it in as long as possible!
And the island is still there because…
It's heavy!
Just kidding. Actually it will be coming out shortly.
The bathroom off the kitchen is also getting a freshening up complete with new floor, fixtures  and vanity.
We are going to try and repurpose a vintage sink my parents had in their attic for that space.
It will be a good place to give Emmitt a bath and it has a nice farmhouse feeling!
The amount of tile we have to remove is staggering.
I think it is around 1000sq.ft. and we are counting down every single one as they come up!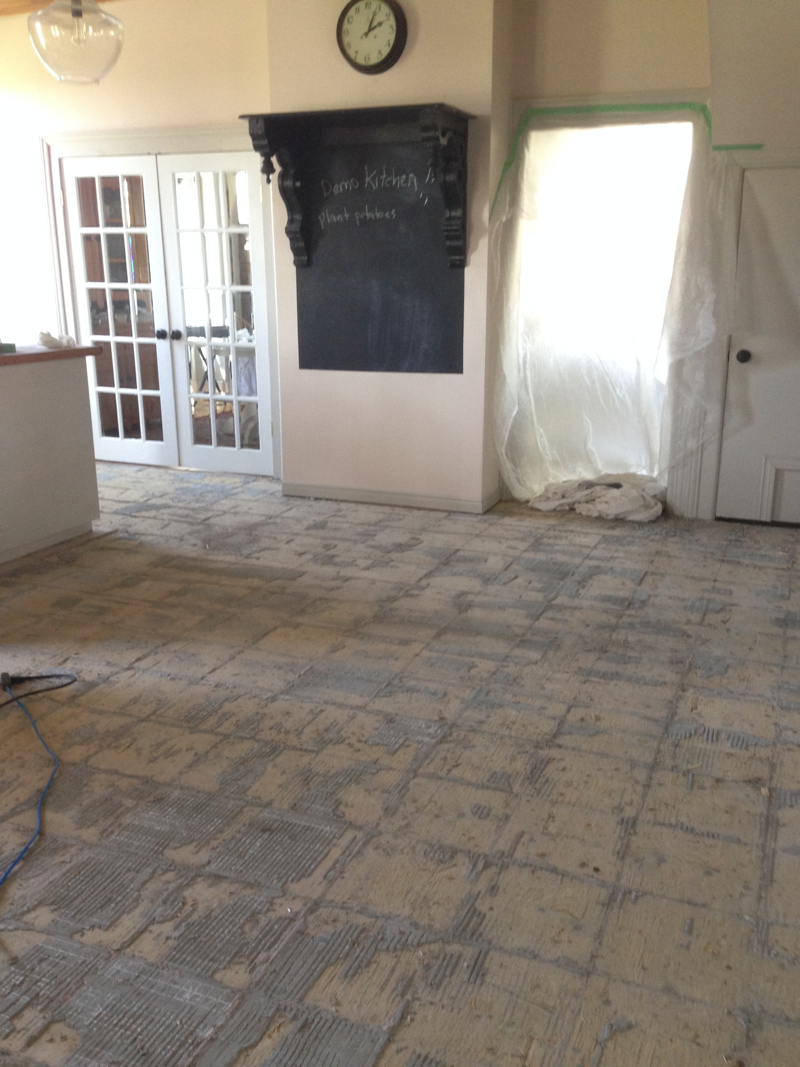 You can see my little note on the blackboard…
Demo Kitchen, plant potatoes.
Priorities don't you know!!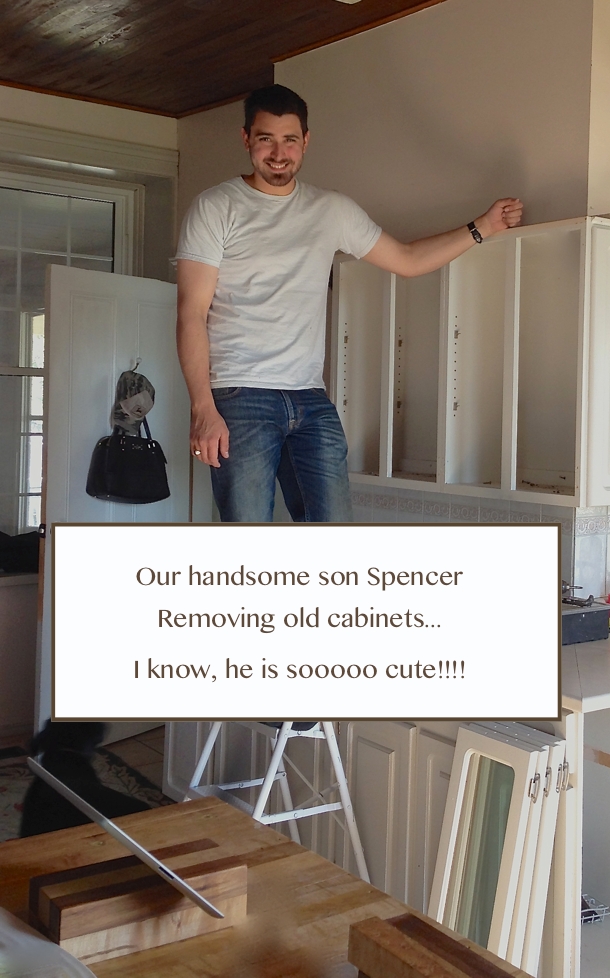 Last week Spencer helped us remove some of the cabinets and bulkheads. It was a pleasant surprise to find that the wood strip ceiling went behind the bulkheads verifying that they were added much more recently.
Isn't he a handsome one!! Sorry ladies, he is off the market so please don't email me asking to set him up. 😉 He has a sweetie and she is adorable!
We have been working on the cabinet design and picking all the elements to layer in.
I am very excited to start seeing things come together
This kitchen project will be a ton of work but Kent and I are so pleased to be able to give it the facelift it deserves. I think you are going to be pleased and a tiny bit surprised by what is going to happen here in the next six-eight weeks!
I always share teasers on Instagram BTW so… follow along!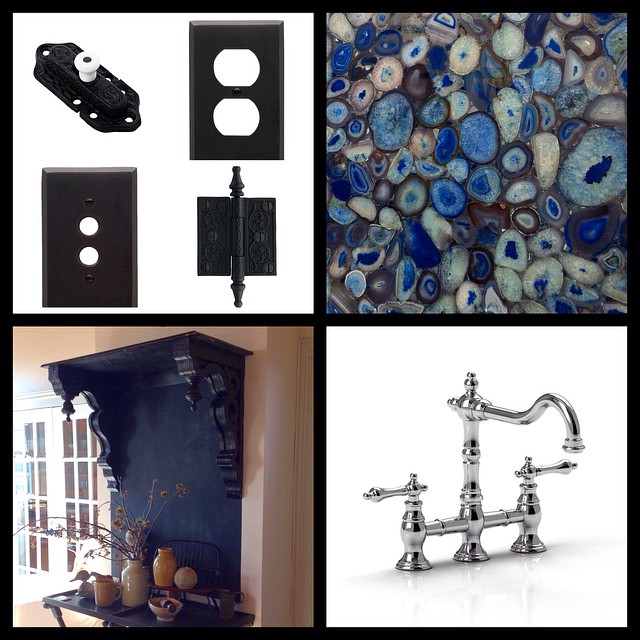 Meanwhile…
Outside here at the house things are waking up and growing, growing, growing!
Kent and I have been gardening like mad fiends.
We are loving it!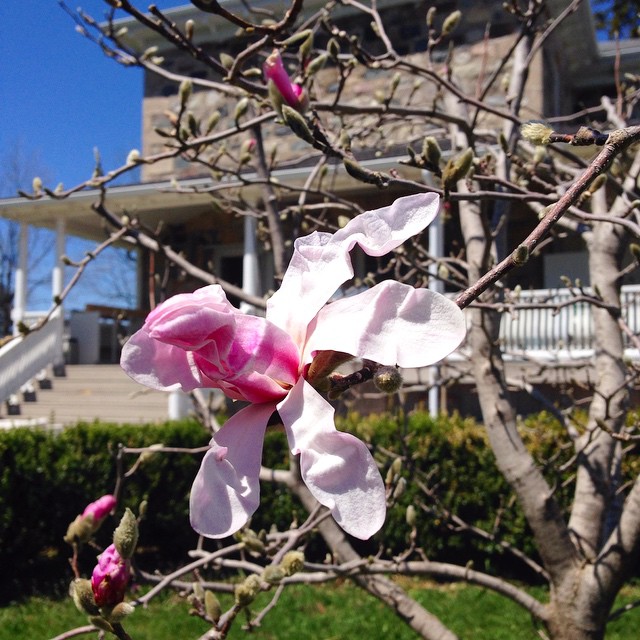 Watching what pops up in the perennial beds is a real treat as was seeing these magnolia blooms open up!
See the kitchen cabinets on the back porch?
Don't worry Mom… they are gone now.
To everyone here in Canada… have a fantastic long weekend!!