If you love Faded and Fabulous as much as I do…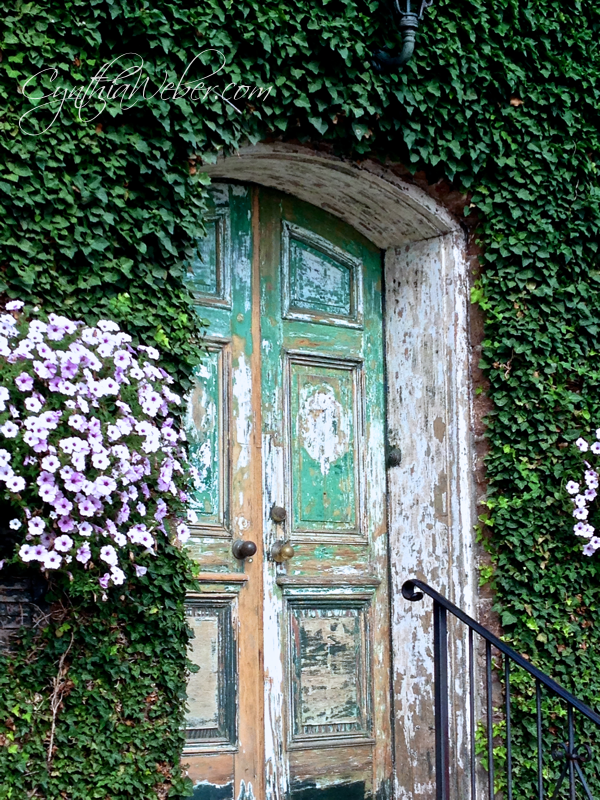 Then your heart will be jumping with joy at the site of this stunning doorway I found on our weekend away  in Jordan Ontario.
I stopped and stared… oh, how wonderful!!!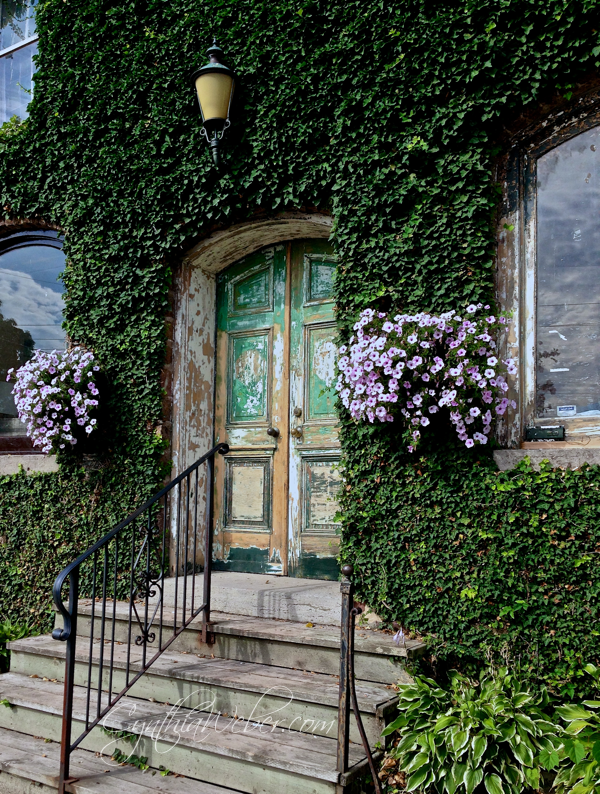 How perfectly imperfect…
Chippy and worn…
Colourful remnants of history.
Layered…
Exposed…
Revealed…
I just love it!
Kent and I went to Jordan Ontario for the weekend… yes, I know, we went again!
It is one of our favourite places to go and with doorways like that one just hanging around… can you blame me?!?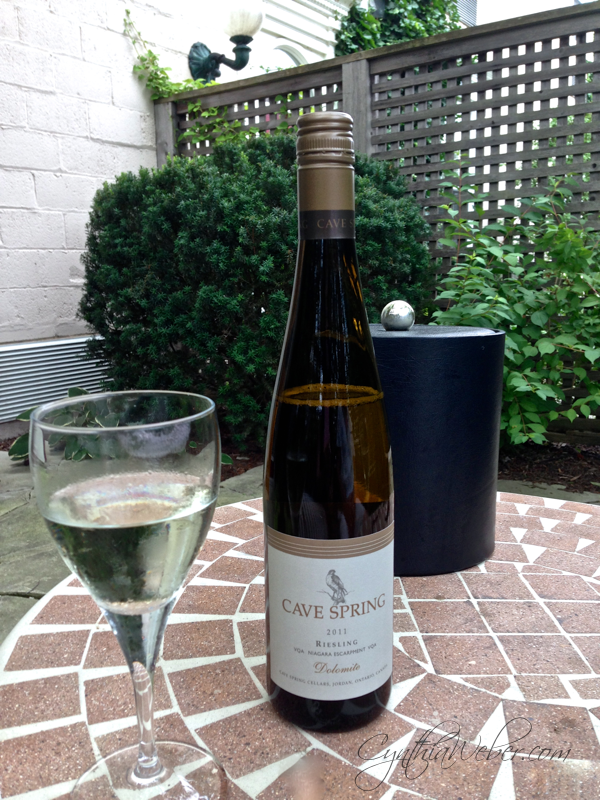 I wrote about another weekend away in this region last lear, you can find the post here and here. In the first one you will get a tour of Cave springs Winery.
We enjoyed a bottle of their Reisling Dolomite in our beautiful room at Inn on the Twenty…
It was so nice to sit and relax on the private patio attached to our room… sigh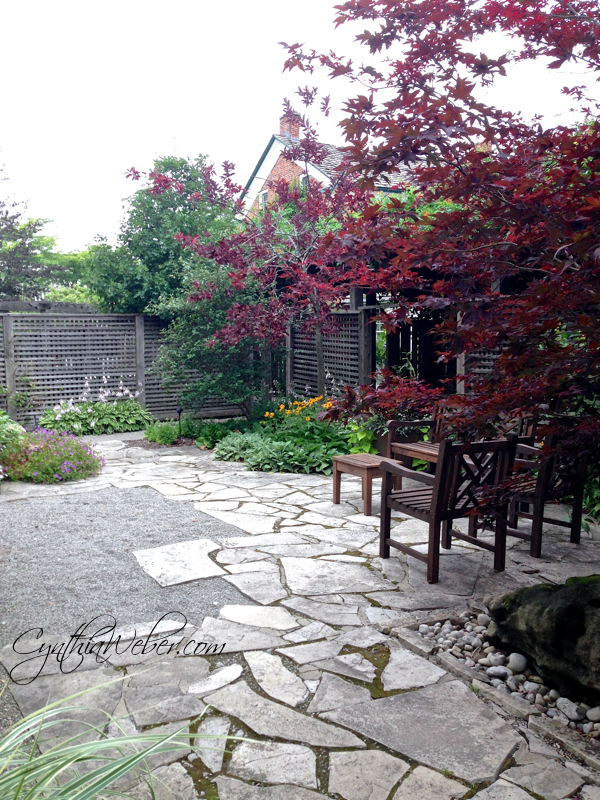 This is another of the lovely patio areas at the Inn…
Walking around Jordan is such a pleasure…
There are wonderful little shops like Chic by Jansen…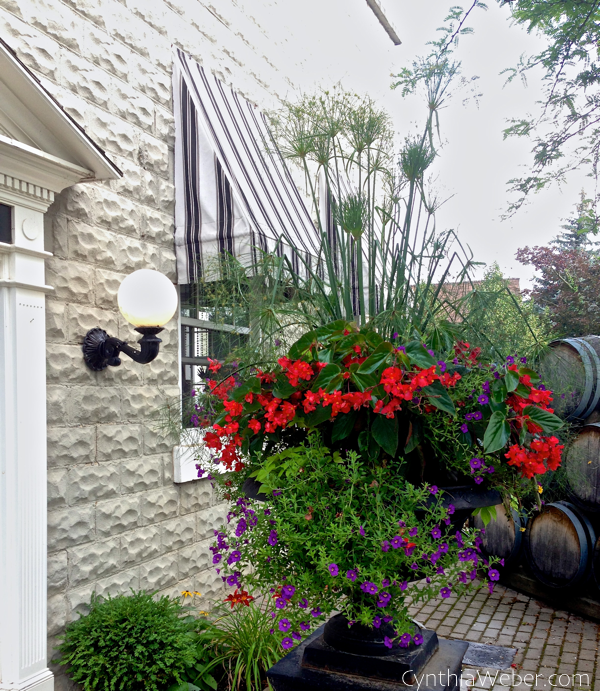 I thought their doorway was fantastic with the striped awning and that gorgeous planter filled with blooms.
Inside you will find unique lighting, accent pieces, furniture and all sorts of treasures…
Take your time there is lots to see!!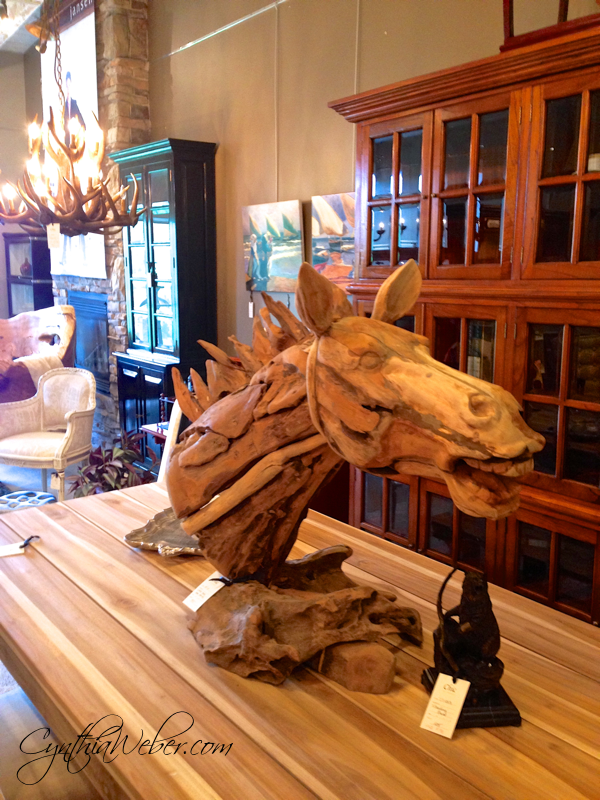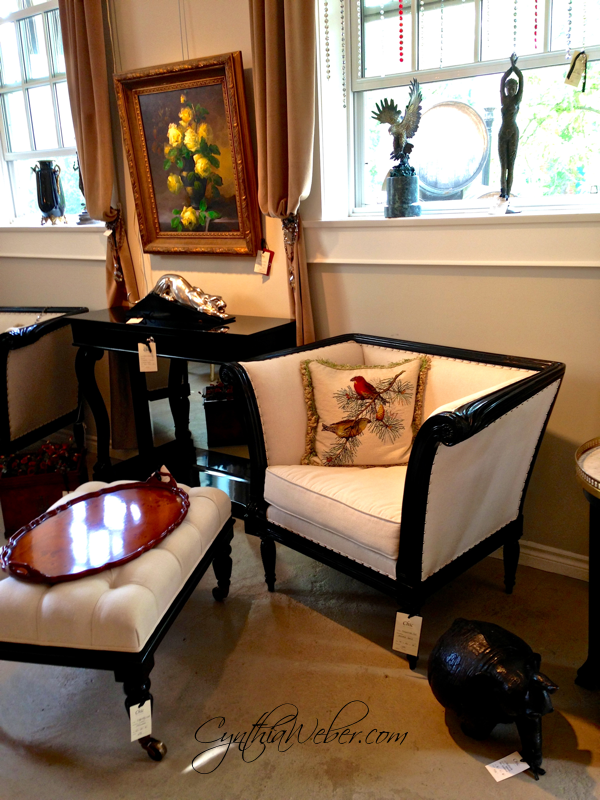 I will definitely be back…
We also found some wonderful pieces of history at the Jordan Historical Museum…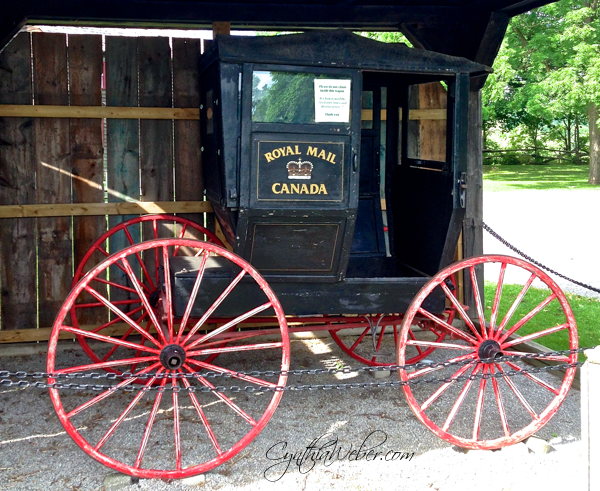 Like this fantastic Royal Mail Canada coach… I love the red wheels!!
The museum grounds are charming there is even a schoolhouse built in 1859.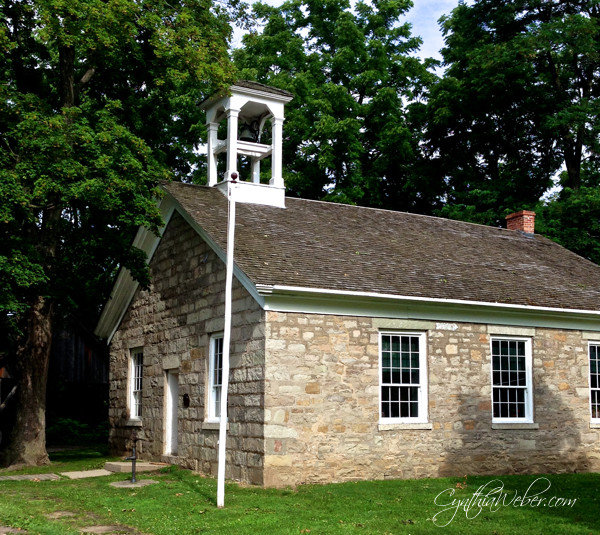 If you would like more information about the museum here is the link.
I think I must have had doorways on the brain…
I kept finding them everywhere in Jordan…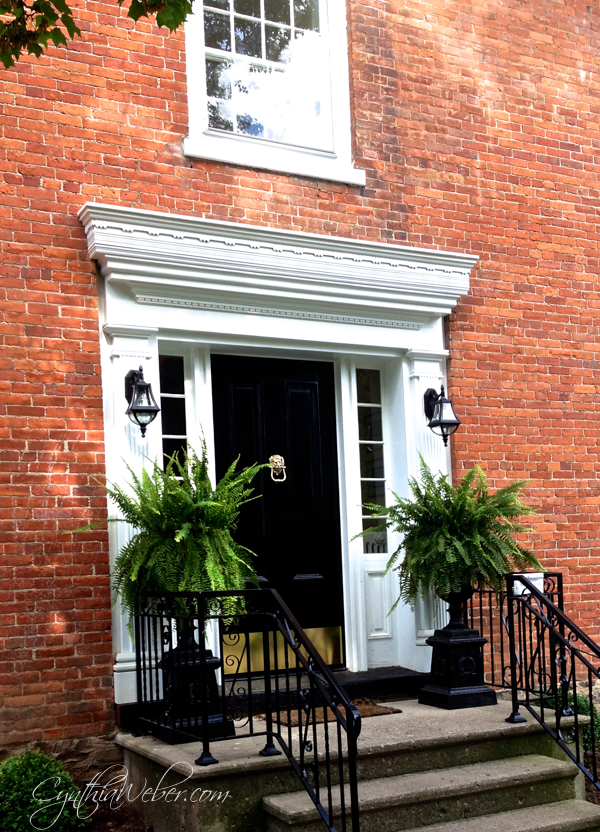 I loved how balanced and crisp this one was… 
We didn't just walk around the village… we also toured some fantastic wineries!!!
I am working on another post about our visit to Tawse…
It was a real treat… look for it in a few days.
Meanwhile I need to get caught up with some client projects…
No more doorway dreaming for me!
I will leave you with my sigh worthy doorway photo one more time… I really am in love with it!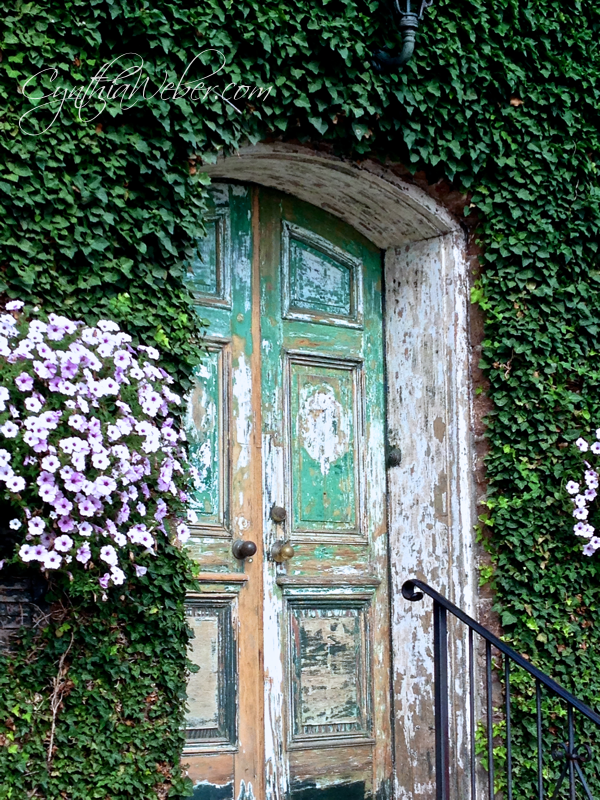 Please follow along on my Pinterest board Faded and Fabulous if you like inspirational images like these…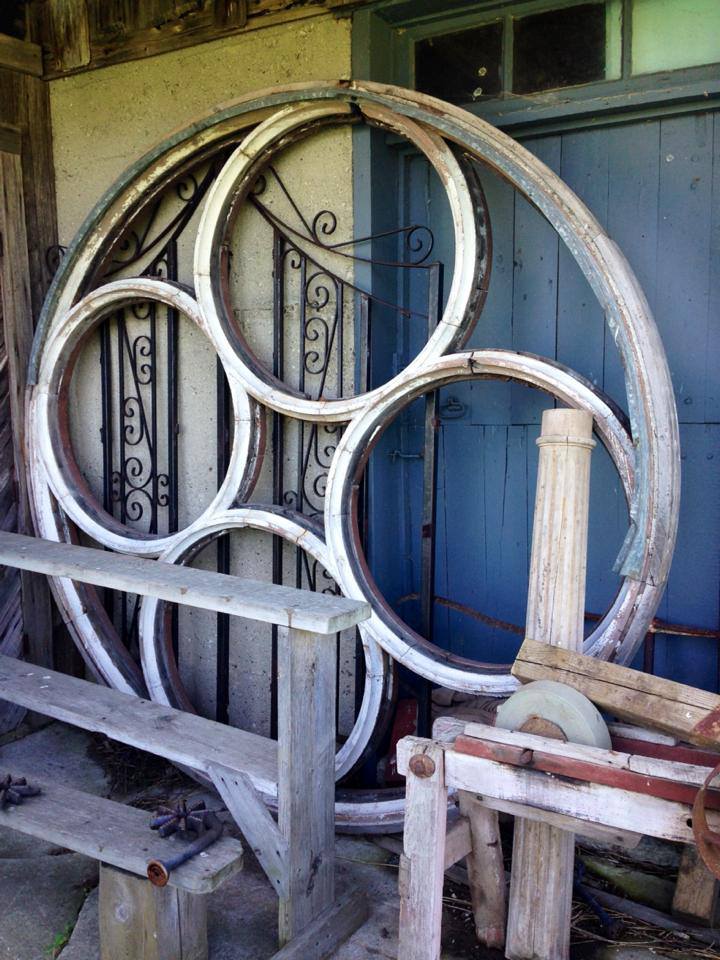 Here is a recent one of a truly fabulous salvaged window from Dunlop Livery Antiques… Sigh
and if you find yourself in Jordan Ontario and want a place to rest your head in comfort… Inn on the Twenty is always a hit with us!
Please tell them Cynthia & Kent sent you!