If I look back on decisions I have made in my life…
Some were smarter than others.
Can you relate?
One of the decisions I got right was picking a beautiful basic china pattern when we got married…
Here is my two cents on the subject!
Picking a china pattern is a big deal… at least it was for me all those years ago!
I wanted it to be…
"Perfect"
I wanted to set a beautiful, elegant,  table…
Entertain with style…
I wanted people to feel like I made an effort…
Like they were appreciated and treasured guests…
I wanted them to go home saying… " Oh… that was just lovely!"
There was only one little problem.
There were so many beautiful patterns to choose from!!
I wanted them all!!
Back down to reality… I couldn't have them all.
I knew that if I picked a classic white pattern I could create many looks suitable for every season.
Choosing a white pattern also gave me more leeway in my interior design choices… they would look beautiful in any setting.
I think of it like a little black dress for your dining room table.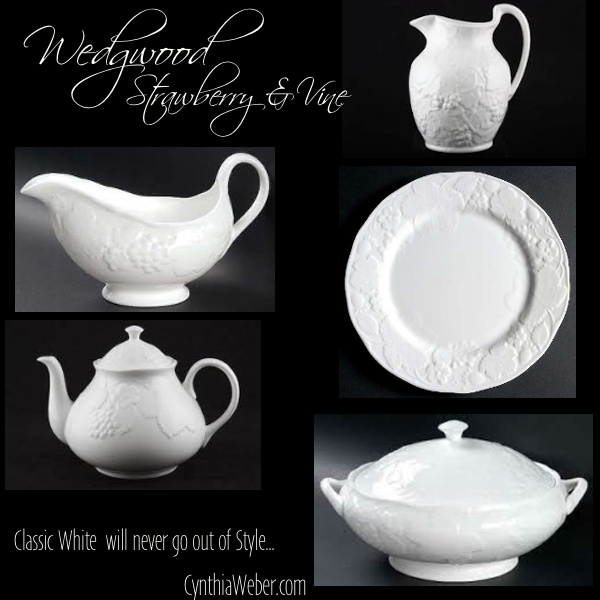 I picked Wedgwood Strawberry & Vine… and I have never regretted it!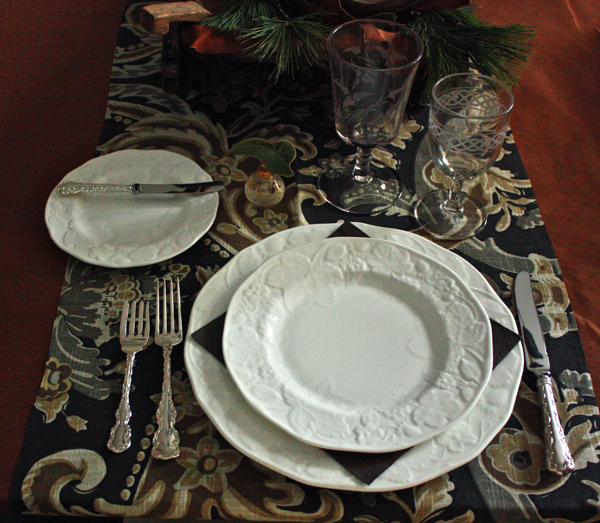 I also added serving pieces from Kosta Boda  in their Grape pattern …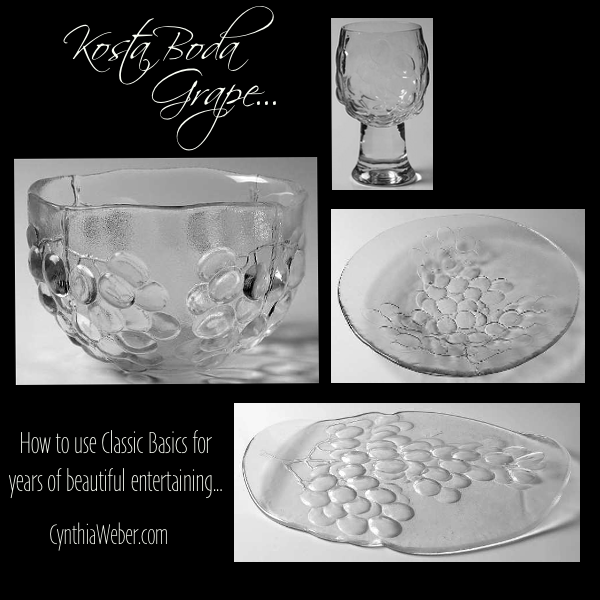 Although a bit more risky due to the heaviness of the pieces and the raised pattern, I just loved how handmade it looked.
I like to add colour and texture by layering in vintage pieces I have found through the years….
It is a fantastic way to stretch a basic pattern.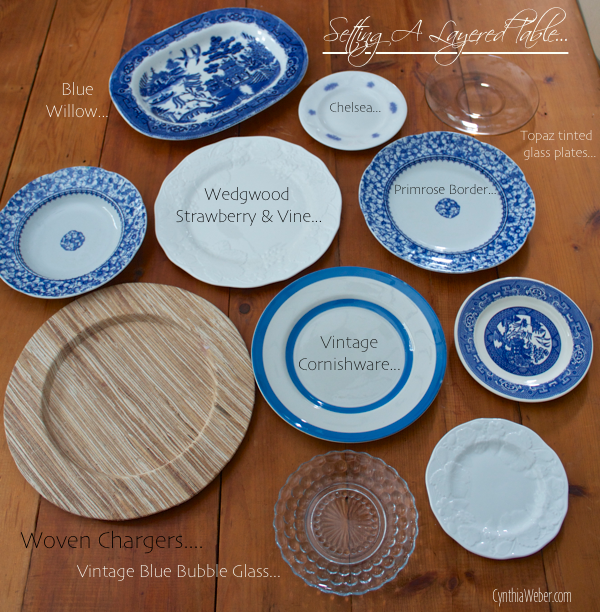 I am partial to blues as you can see… and as an aside… I see blues being very important this year in design…
Yea for me!!
I know Pantone is saying Radiant Orchid… but mark my words… Blues are back!!
Another wonderful vintage find that I love to mix in with my white is this fun Johnson Bros. pattern…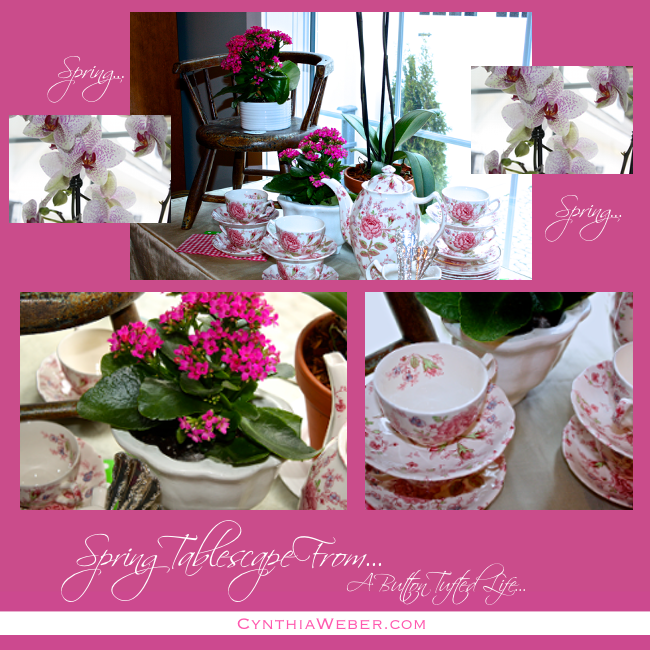 I used it for a post last Spring… You can see it here if you missed it.
In that post I also shared my trick of using fabric remnants to wrap my table…
It is a great way of adding colour.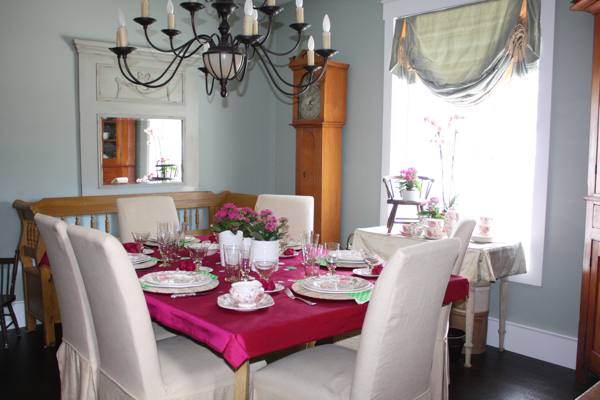 I have also been known to use wallpaper and gift wrap  for a table runner.
This past Fall I hosted an anniversary brunch for my parents…
I used my everyday dinnerware from  Sophie Conran…
Also a white basic ( are you sensing a theme?)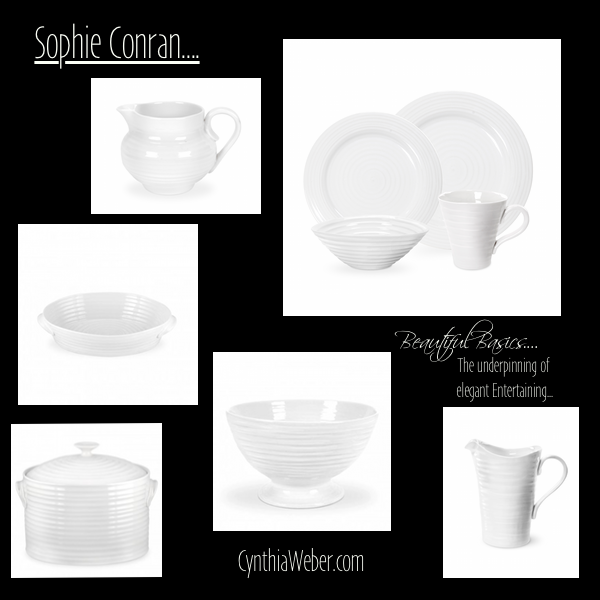 I mixed it with woven chargers, vintage goblets,and some of Kents' handmade woodenware pieces for a relaxed feeling.
The fabric was draped on the table and I ripped strips of it for bows to hold the cutlery…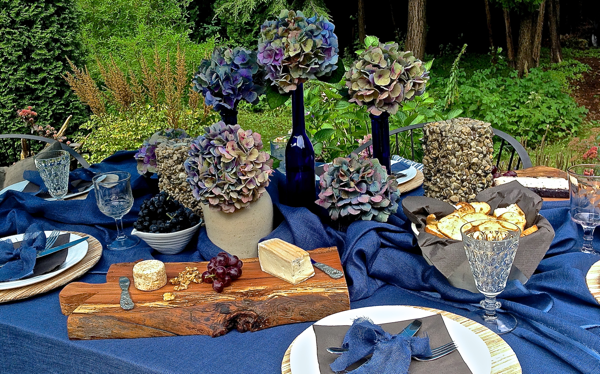 If you are curious to see more on that tablescape you can see the whole post here…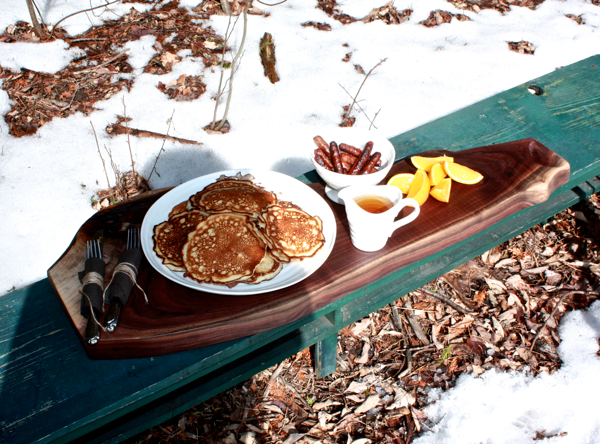 Whether we are having a snow picnic…
Or a formal dinnerparty…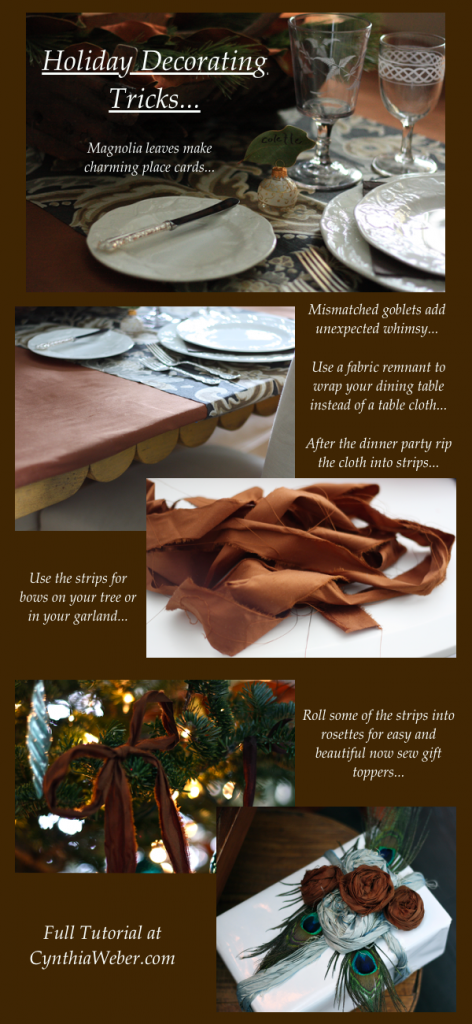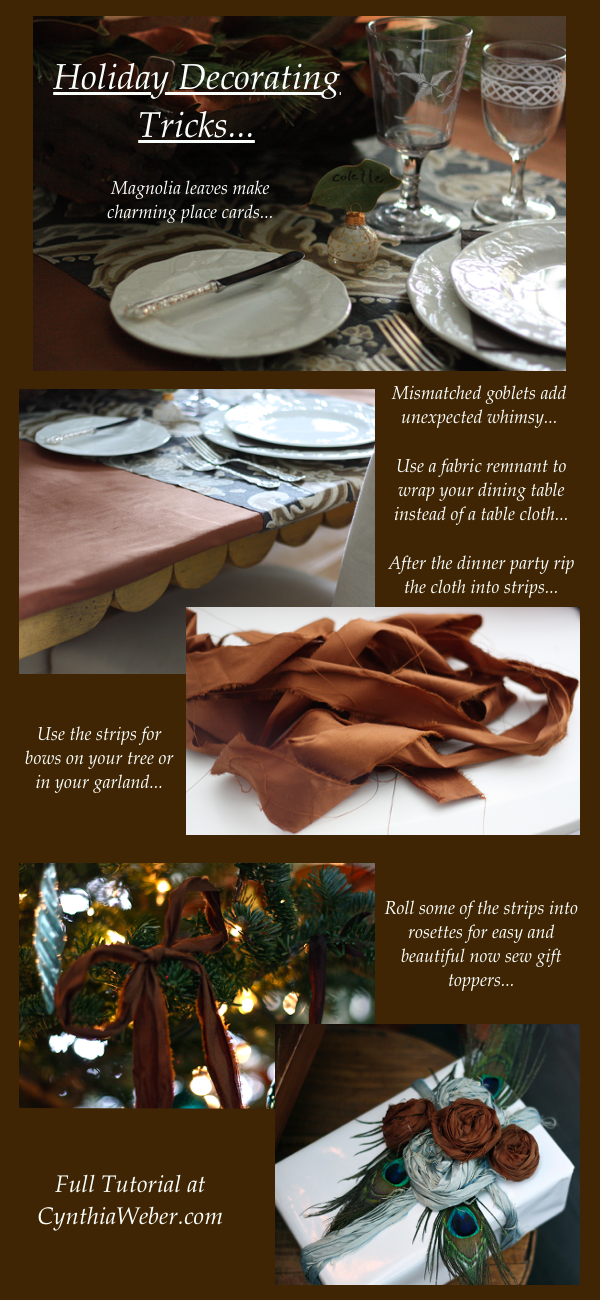 I love how versatile white dishes are…
They provide a beautiful and classic underpinning for any tablescape…
The possibilities are endless!
If you love entertaining as much as I do and are looking for inspiration… I have collected some amazing ideas on my Pinterest Board Table Top… I hope you follow along!