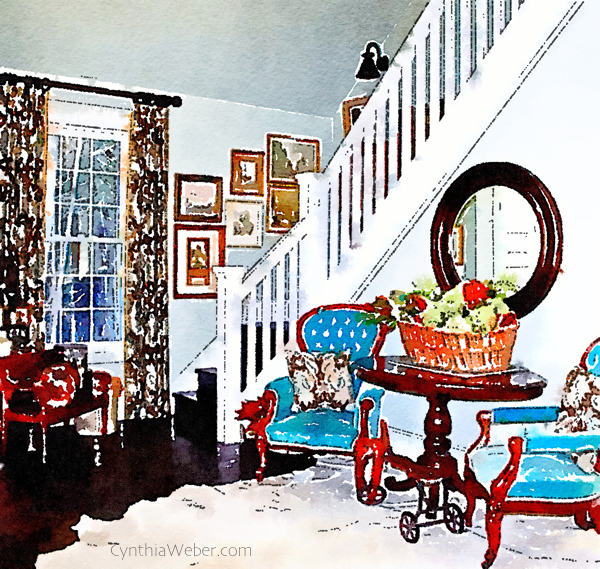 Have you heard of Waterlogue!?!
I found out about it over the weekend and have been playing around with it for a few days…
I have already seen several blogs feature it… I have a feeling there will be many more… It is just too fun!
I am in LOVE!
Waterlogue is a very clever app that allows you to change any photo into a watercoloured rendering…
ADORE!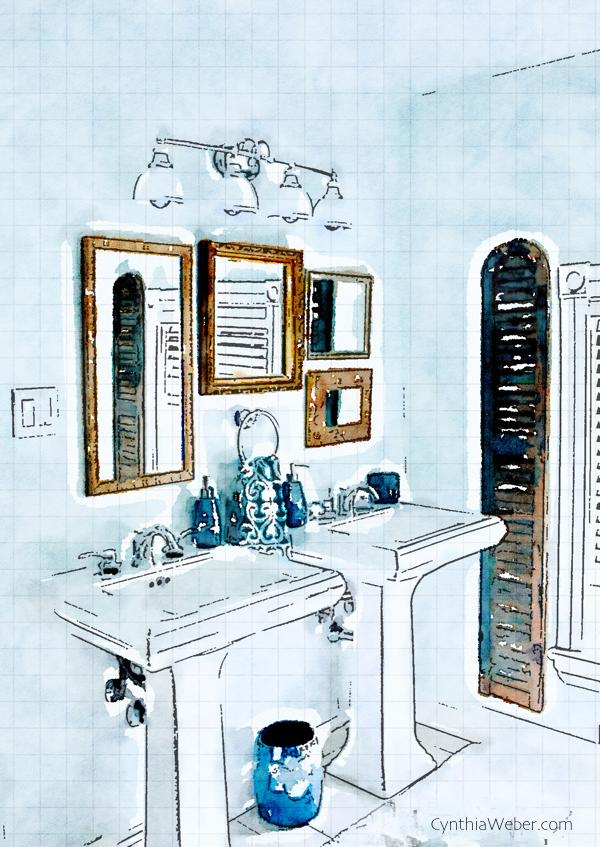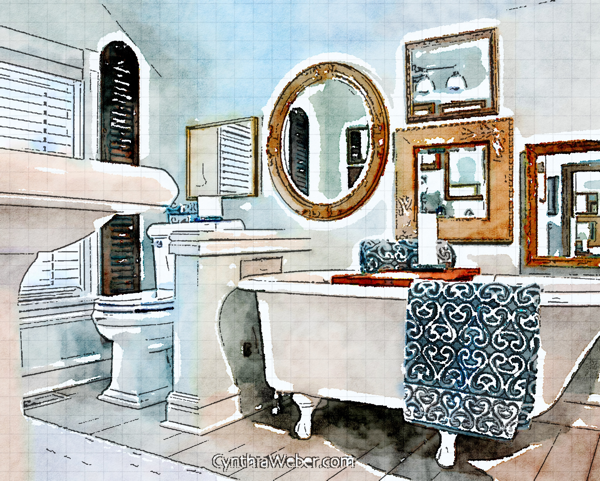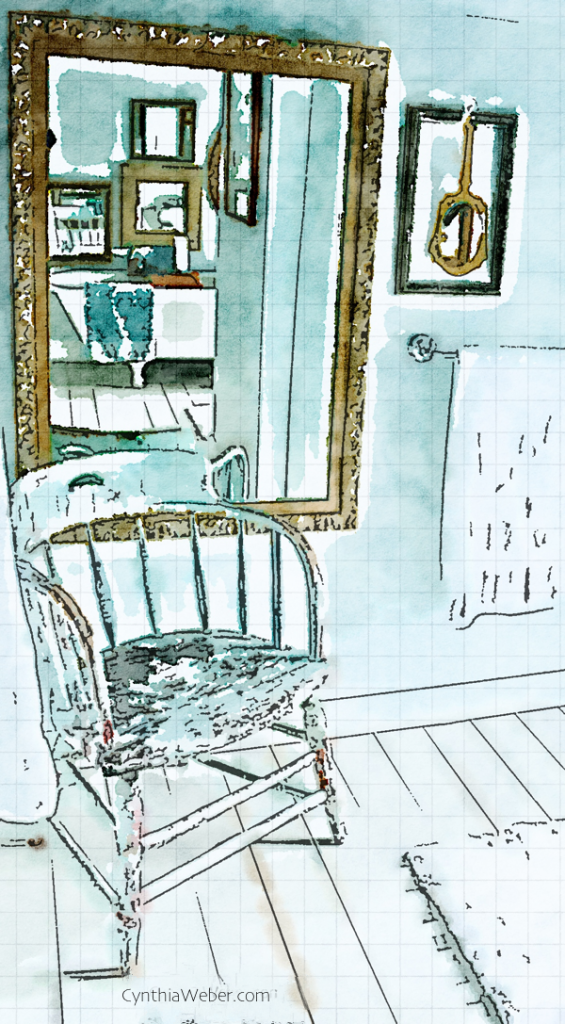 These three images are from our recent Vintage glam Bathroom Reno project…
I used the "Technical" setting on Waterlogue.
I like how crisp the lines are in this setting and the grid background adds a design rendering feeling that appealed to me.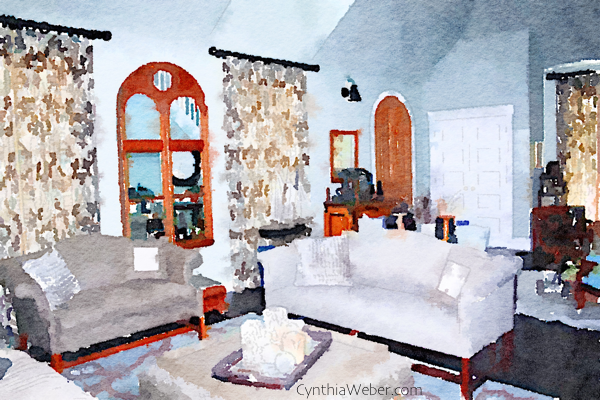 In this case I used the "Natural" setting with the " lightest" option and no border… 
I like how fluid it feels.
The photo above and the first one in the post are from our home Hoop Top House… If you haven't seen our house tour and want a peek… here is the link!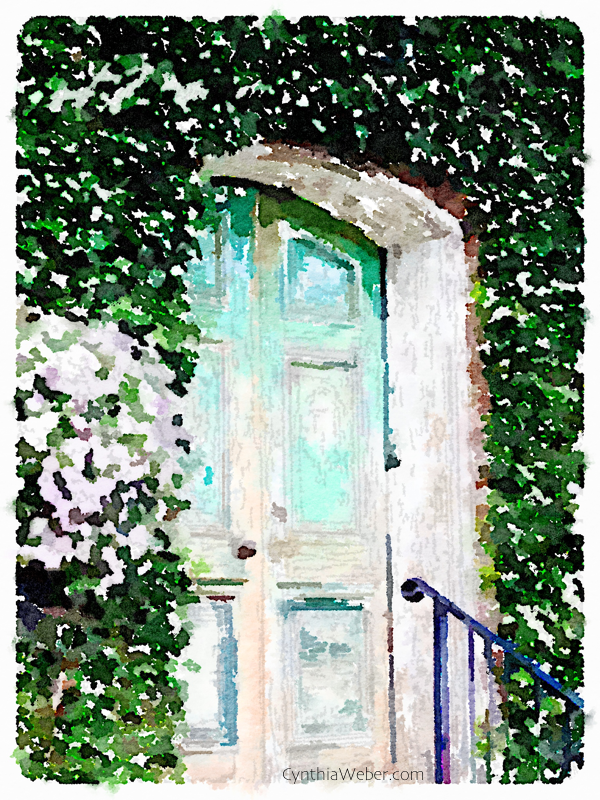 If you read my blog you know how fascinated I was with this photo I took last summer…
I even turned it into wallpaper for a powder room reno. 
Now with Waterlogue I have another option for enjoying it!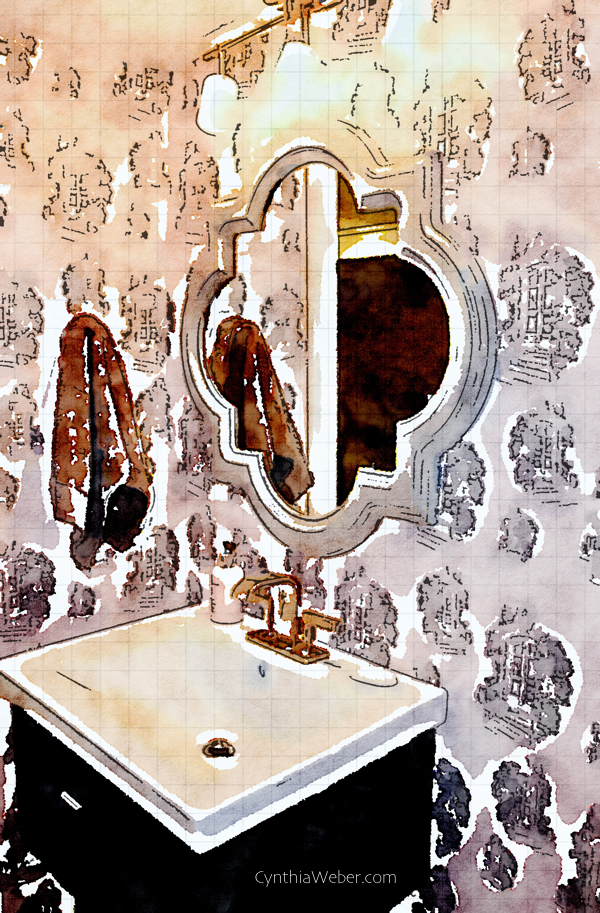 Our Union Jack Master Bedroom project looks beautiful done in the "Natural" setting.
And… how exquisite is this photo of the vintage Underwood typewriter!!!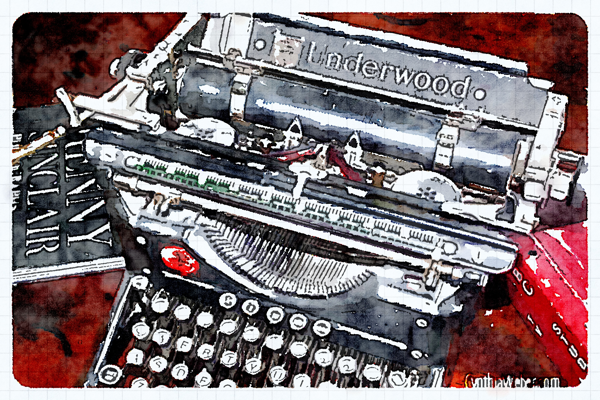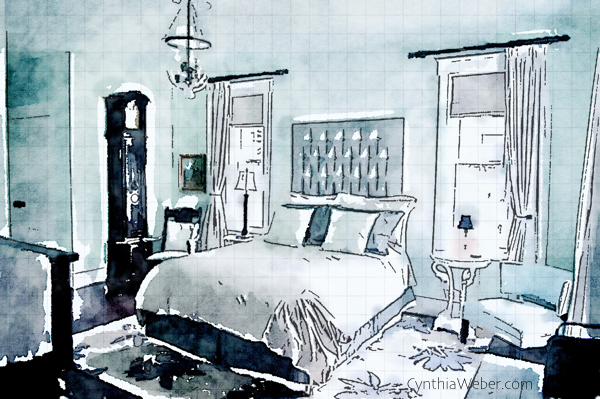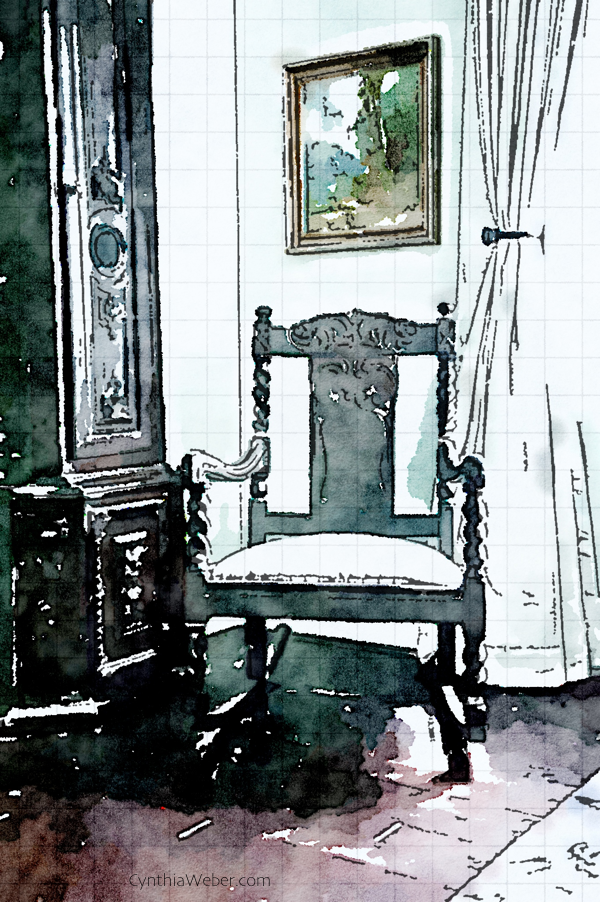 I was curious to see how our master bedroom would look…
I want to try a few more settings when I have time…
It is so much fun to play around with this App!
Here are a few of our kitchen…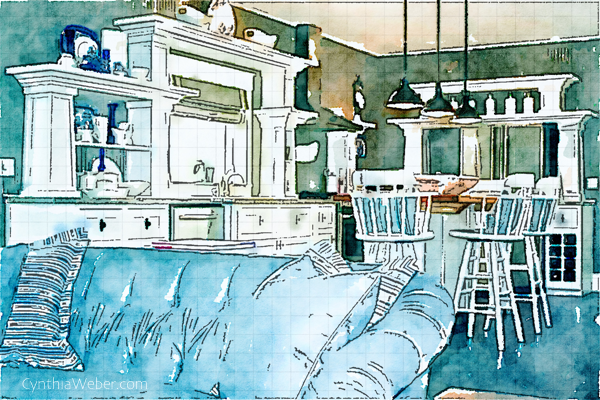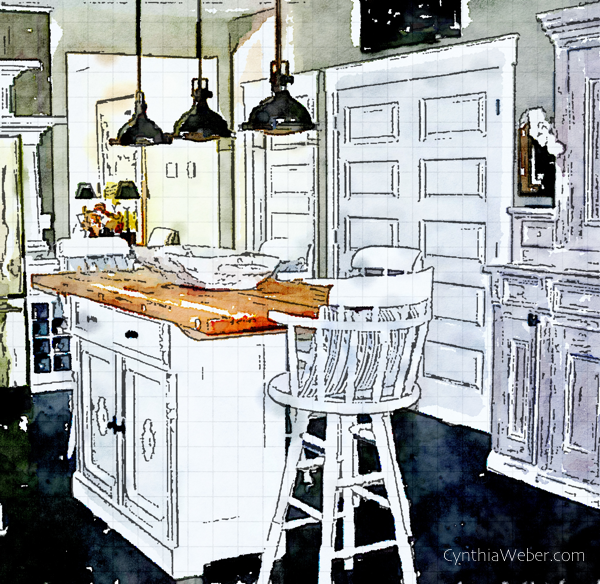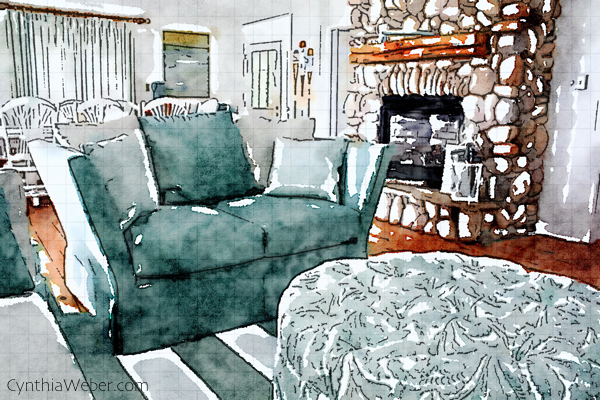 The photo above was from one of our client cottage projects…
Again, I used the "Technical" setting to get a crisp line drawing effect.
That was a fantastic before and after reveal BTW… if you missed the post you can click the link above!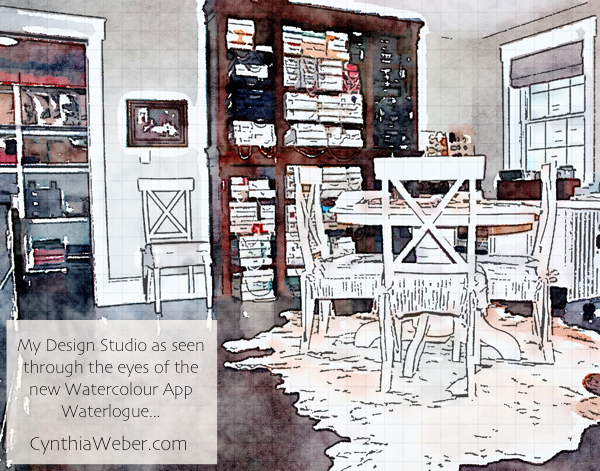 I know I am going to be playing around with this innovative and addictive App for a long time…
I just LOVE it!!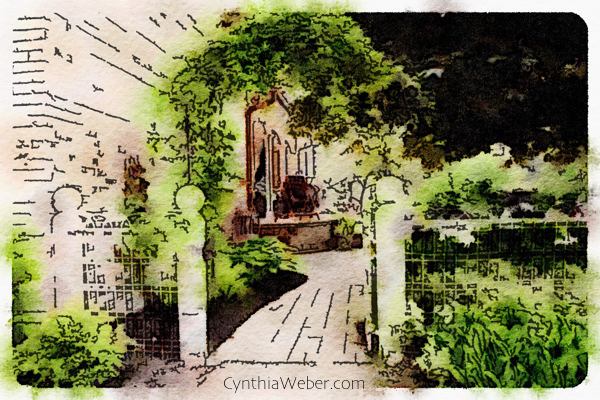 The link to purchase the App is at the top of the post. 
So… are you hooked!?!